It has been months since the public last caught a glimpse of the young royal, who usually remains largely out of the spotlight. The only daughter of Prince Edward and Sophie Wessex was last captured competing at a horse show alongside her proud grandfather Prince Philip in May. Rugged up in a big coat and cap, Philip was all smiles during the event while Louise confidently showed off her skills in the private driving class.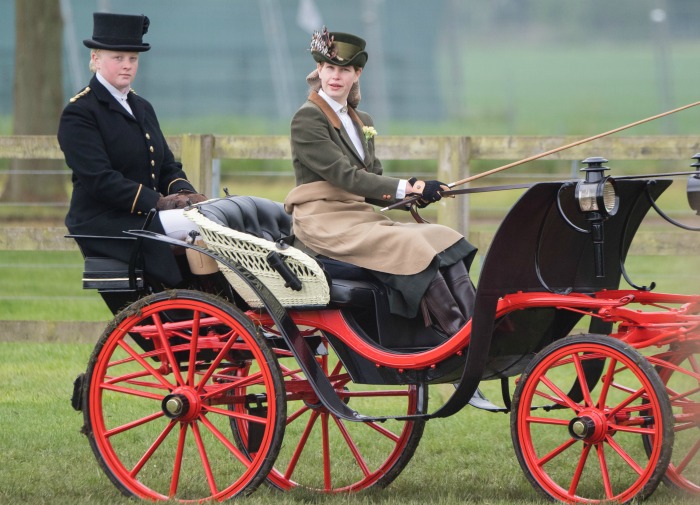 Meanwhile, it comes a few months after a series of rare photographs of Lady Louise with her brother James, Viscount Severn, and their parents were released to the public. In July, the royal family took a trip to Bristol Zoo in the United Kingdom. It looked like the perfect family day out, with the young royal family opening the new Bear Wood exhibit at the zoo.
Bristol Zoo holds a very special place for the family, especially because Prince Edward is Patron of the Bristol Zoological Society. This is a conservation and education charity, which runs and operates Bristol Zoo Gardens and the Wild Place Project. The Wild Place project was opened by Bristol Zoo Gardens with a goal to protect threatened habitats in the UK and around the globe.
In a series of beautiful photos shared on the official Royal Family Facebook page, at the time, the family could be seen smiling as they fed the giraffes at the zoo. In one cheeky snap, James could be seen poking out his tongue to mimic the animals.
The family also got to feed some of the zoo's Geladas, visited the UK's largest brown bear exhibit and were captivated by wolves, lynxes and wolverines. Their Royal Highnesses also planted a tree to commemorate their visit. Sophie and her family dressed to impress for their rare public outing – the first since they were photographed together for Trooping the Colour earlier this year. The 54-year-old stunned in a stylish blue and white polka-dot dress.
The Countess of Wessex accessorised with a chunky white pair of heels, a watch and a trendy pair of sunglasses. She wore her luscious blonde locks in a ponytail. Lady Louise, who is Sophie and Edward's eldest daughter, opted for a white button-up blouse and a floral pink skirt.
Just like her mother, Louise wore her blonde hair in a ponytail. Meanwhile, both Prince Edward and his son wore smart button-up shirts, trousers and suit jackets for the occasion.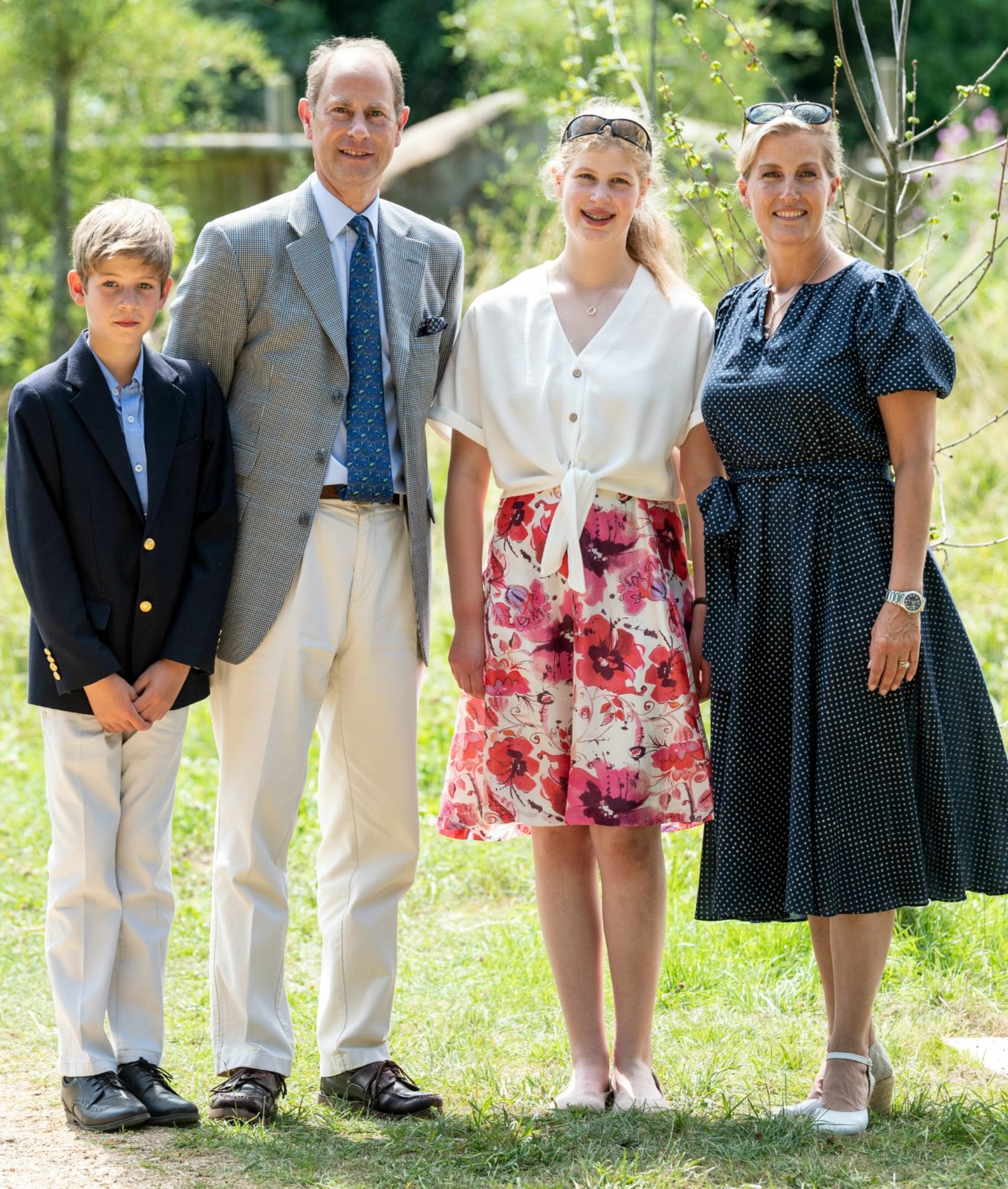 Royal fans were quick to praise the family. One person on Facebook wrote: "Lovely pictures of a family enjoying a day out together, with a couple of Royal duties thrown in!" Another comment read: "A truly lovely family. Lady Louise seems a caring and sweet lady." A third added: "Looks fabulous. This family are a credit to our royal family. They work hard for us. Thank you."