The duchess dressed down for the occasion, wearing a pastel blue polo-neck jumper with a pair of black skinny jeans. She completed the casual look with her trusty pair of Penelope Chilvers brown knee-length leather boots and a waxed Barbour jacket.
The mother-of-three then hurried across the Irish Sea to Scotland, where she carried out her second engagement of the day in the city of Aberdeen. Catherine visited local cafe Social Bite where she spent time with employees, volunteers and customers who have experienced homelessness about the lasting impacts that childhood experiences can have.
According to information shared by Kensington Palace, Social Bite runs social enterprise cafes across Scotland and distributes food and hot drinks to people experiencing homelessness. The organisation also employs staff who have experienced homelessness themselves.
"I wanted to hear directly from people across the UK and it's great to have been able to talk to people in Scotland, Northern Ireland, Wales and across England about their experiences," Catherine said in a statement. "I want to thank the 200,000 people who have filled it out because each and every response will help show us what society really thinks about raising the next generation."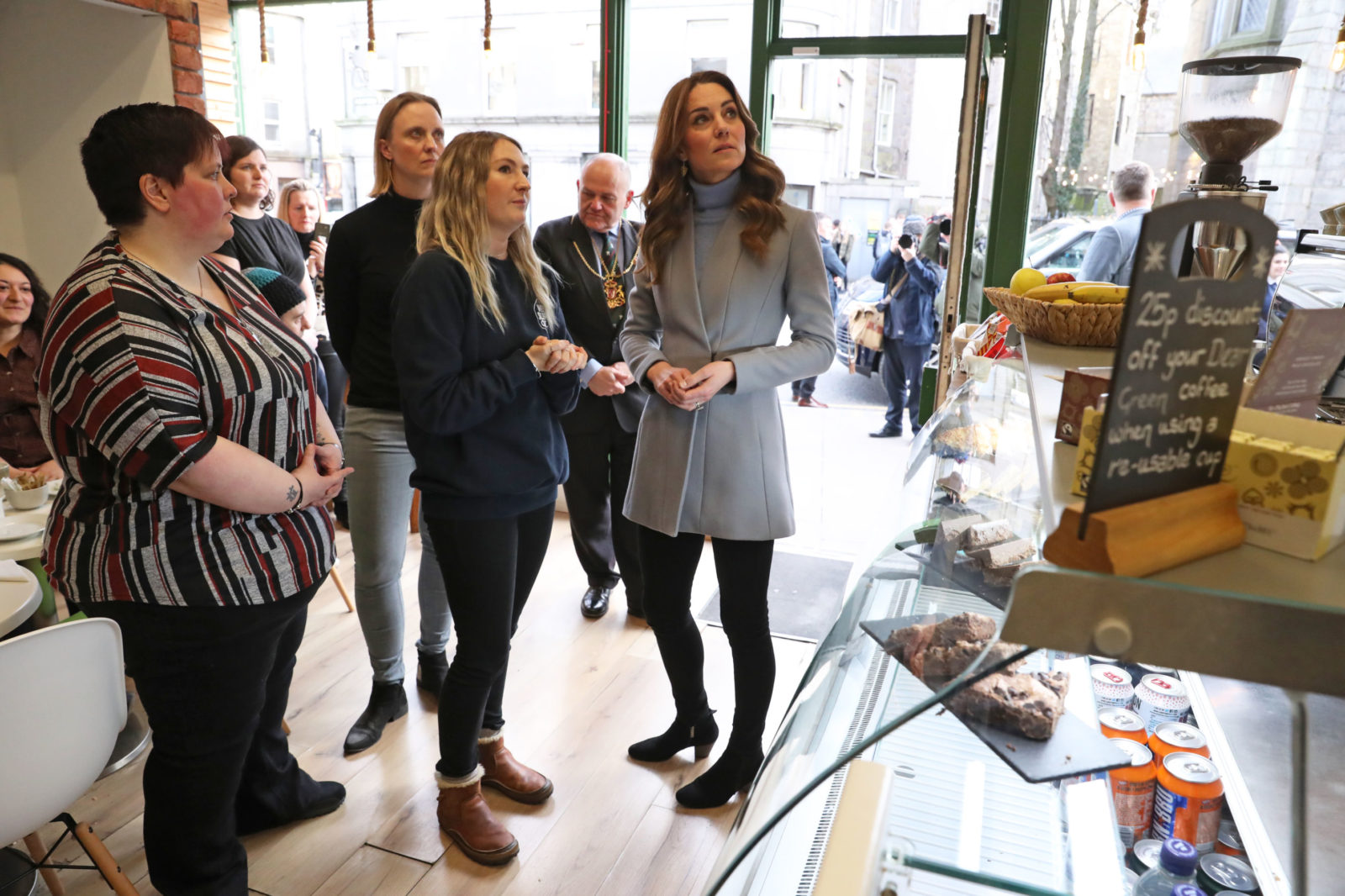 Catherine's solo day of engagements comes just one day after she stepped out with husband Prince William, father-in-law Prince Charles and the Duchess of Cornwall to visit the Defence Medical Rehabilitation Centre in Loughborough.
The royal foursome visited the centre, which helps to treat and rehabilitate some of the most severely injured members of the armed forces, on Tuesday and spent time with patients and staff members.
Prince William even got involved with some wheelchair basketball and shared a sweet father-son moment with the Prince of Wales as he attempted to score a difficult shot from a seated position. A video shared on the Kensington Royal Instagram page showed Prince Charles, 71, pushing his son closer to the basketball net, before giving him a supportive squeeze on both shoulders.
Royal fans commented on the video, praising the pair for their sweet relationship. One wrote: "I love the father son bonding. Prince Charles is so cute."
Another wrote: "It's so cute how bouncy and giddy he was when his dad started pushing the wheelchair closer, lol. Soooo cute!" While another said: "Sooo cute to see the affection between Prince Charles and Prince William, a rare glimpse of them just being father and son!"