The pair were then pictured cutting the cake hand in hand, no doubt in a reenactment of their wedding day in 2005.
Charles appeared to give his wife a short speech as they spoke to their hosts and she was pictured smiling and laughing with him throughout.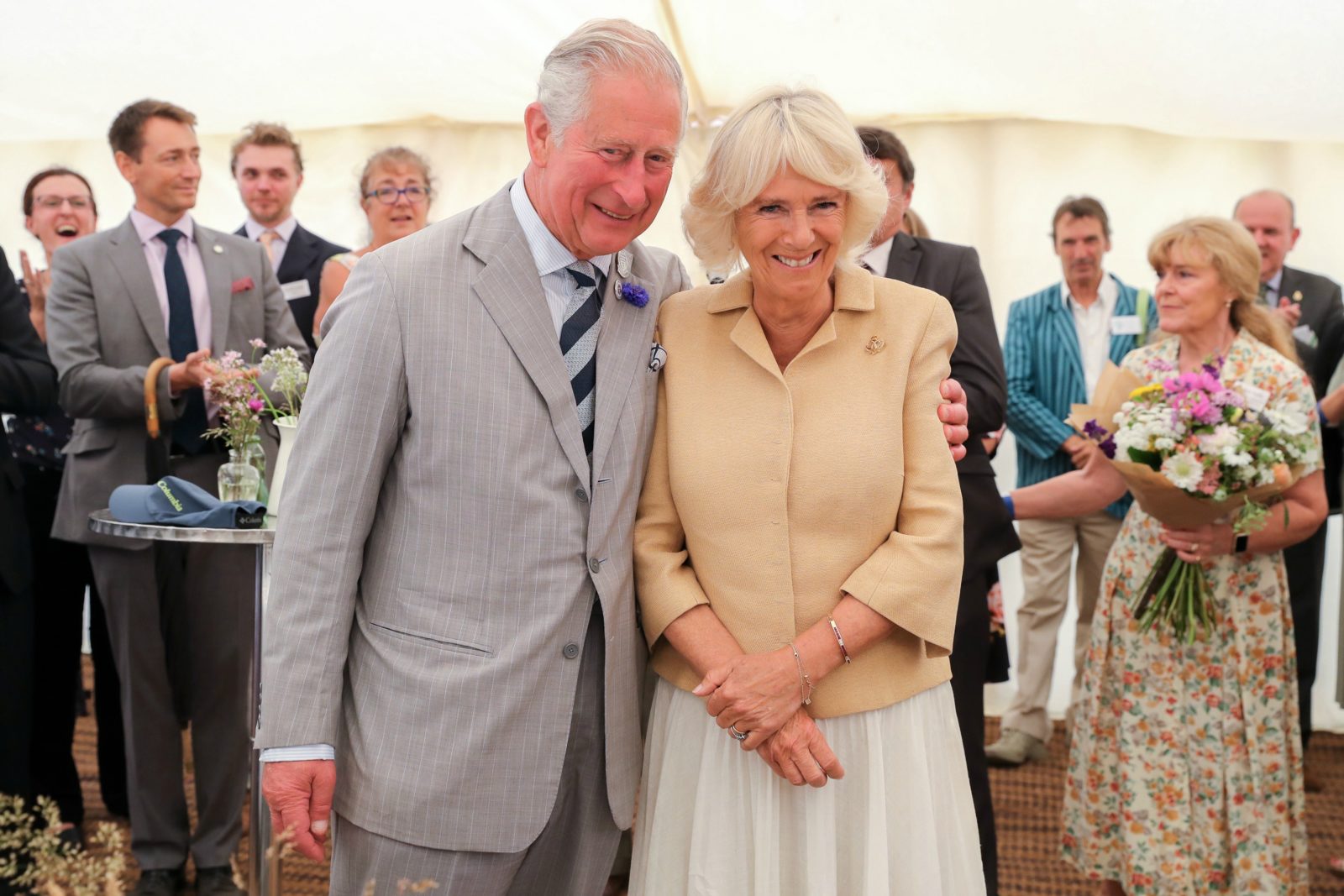 Wearing a flowing white below-the-knee skirt, Camilla looked effortlessly elegant and summery for her big day as she coupled it with a beige jacket and orange heels, while wearing her hair loose and wavy.
Meanwhile Charles dressed in a signature grey suit to celebrate with his wife, and he looked in great spirits as he smiled throughout the party.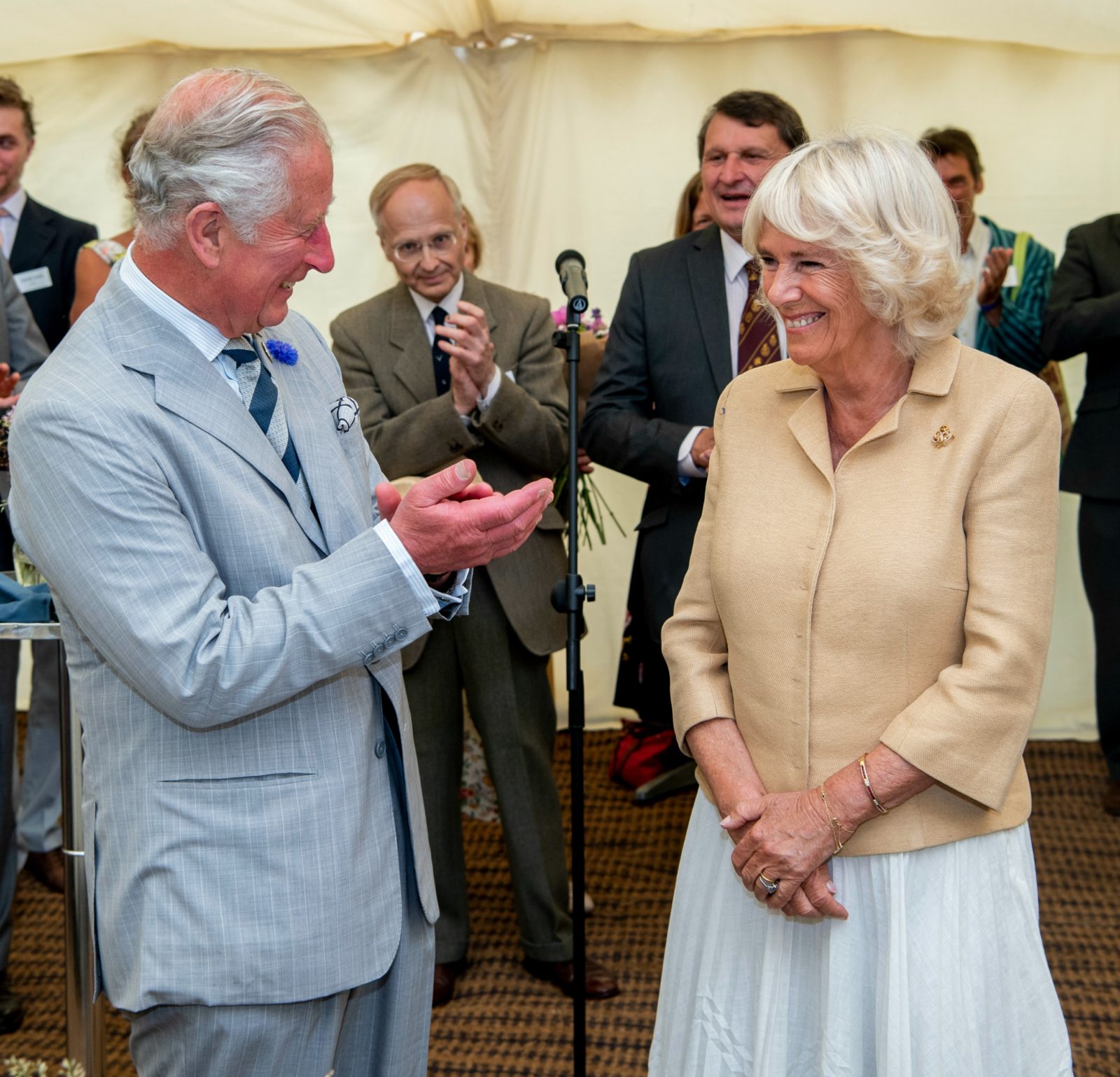 Held in Exmoor National Park, the picnic marks 70 years since they were created by the 1949 National Parks and Access to the Countryside Act.
Earlier in the day, Camilla relaxed on a royal visit to the Sidmouth Donkey Sanctuary, where she looked in her element as she led donkeys, horses and sheep before petting each of them and chatting with royal supporters watching on.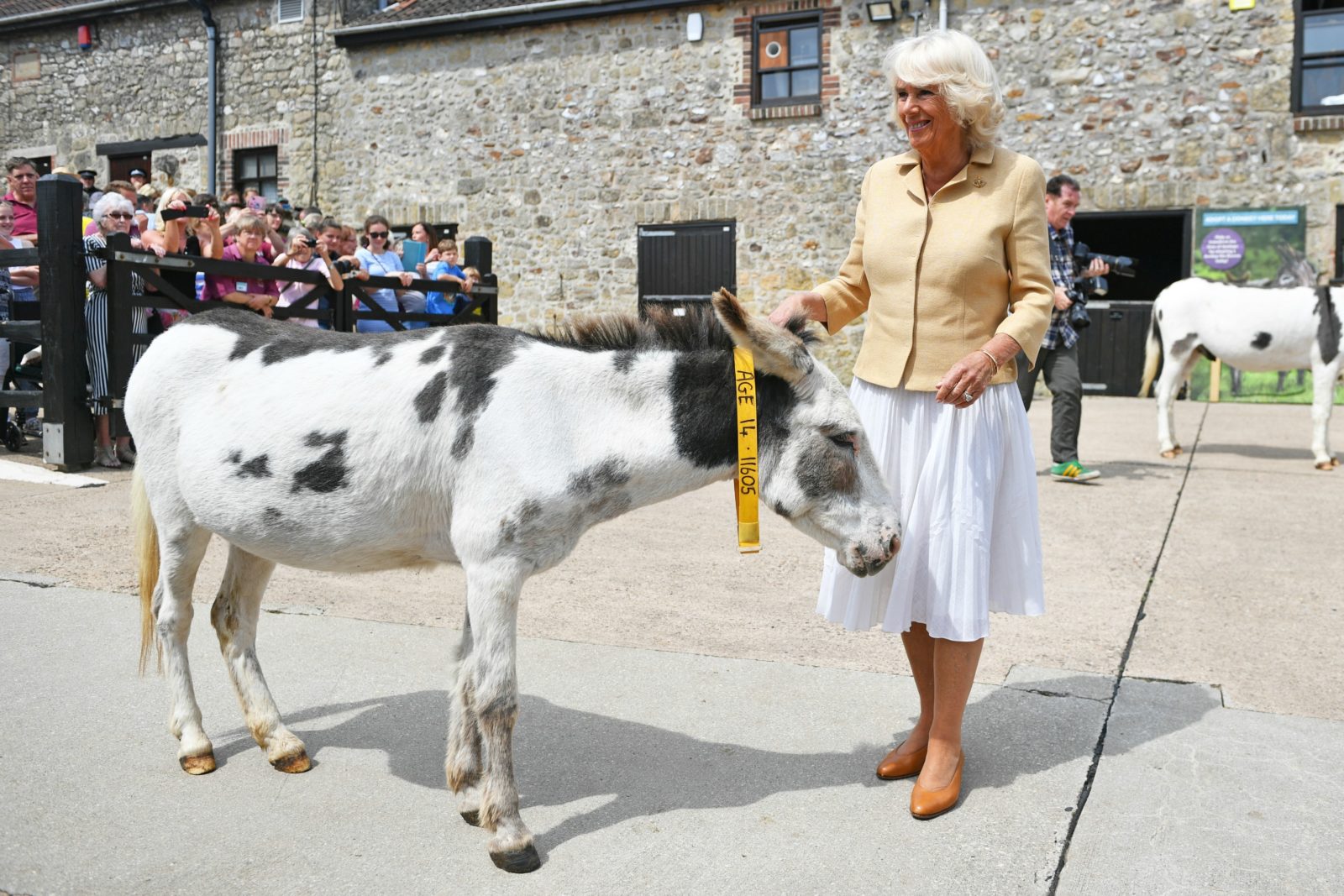 According to Clarence House's official Instagram page, "The Donkey Sanctuary charity runs 10 sanctuaries around the UK and Europe, giving lifelong care to over 6,000 donkeys and mules".
Read more: Camilla swaps pretty florals for polka dots as she shows off two striking looks
The royals added in a statement on the social media site: "The visit coincided with Her Royal Highness's birthday, and as a present The Duchess was invited to name the sanctuary's new foal! HRH decided on the name Sweetpea, and will receive updates on the little donkey's progress as she grows up."
Camilla is currently undertaking a three-day tour of the Devon and Cornwall region alongside the Prince of Wales.
Are you a fan of Charles and Camilla? Do you have a birthday message for the duchess?