"While we are proud of the achievements of our governments, the baton of reform is being grasped by the next generation of Labor leaders," they added.
Read more: What feud? Gillard and Rudd reunite as Labor launches election campaign
Meanwhile, at Labor's Federal Election campaign launch in Brisbane on Sunday, two surprising former PMs joined forces as a show of support for Shorten. Kevin Rudd and Julia Gillard – who both famously stabbed each other in the back for the top job in 2010 and 2013 by causing leadership spills – sat together at the official launch.
They were also joined Keating and laughed and chatted from the front row at the event at Brisbane's Convention Centre.
The major theme of the event was unity, with everyone from Penny Wong to Tanya Plibersek and even Shorten's own wife Chloe talking up the qualities of the political party. Shorten himself praised the leaders who came before him during the event.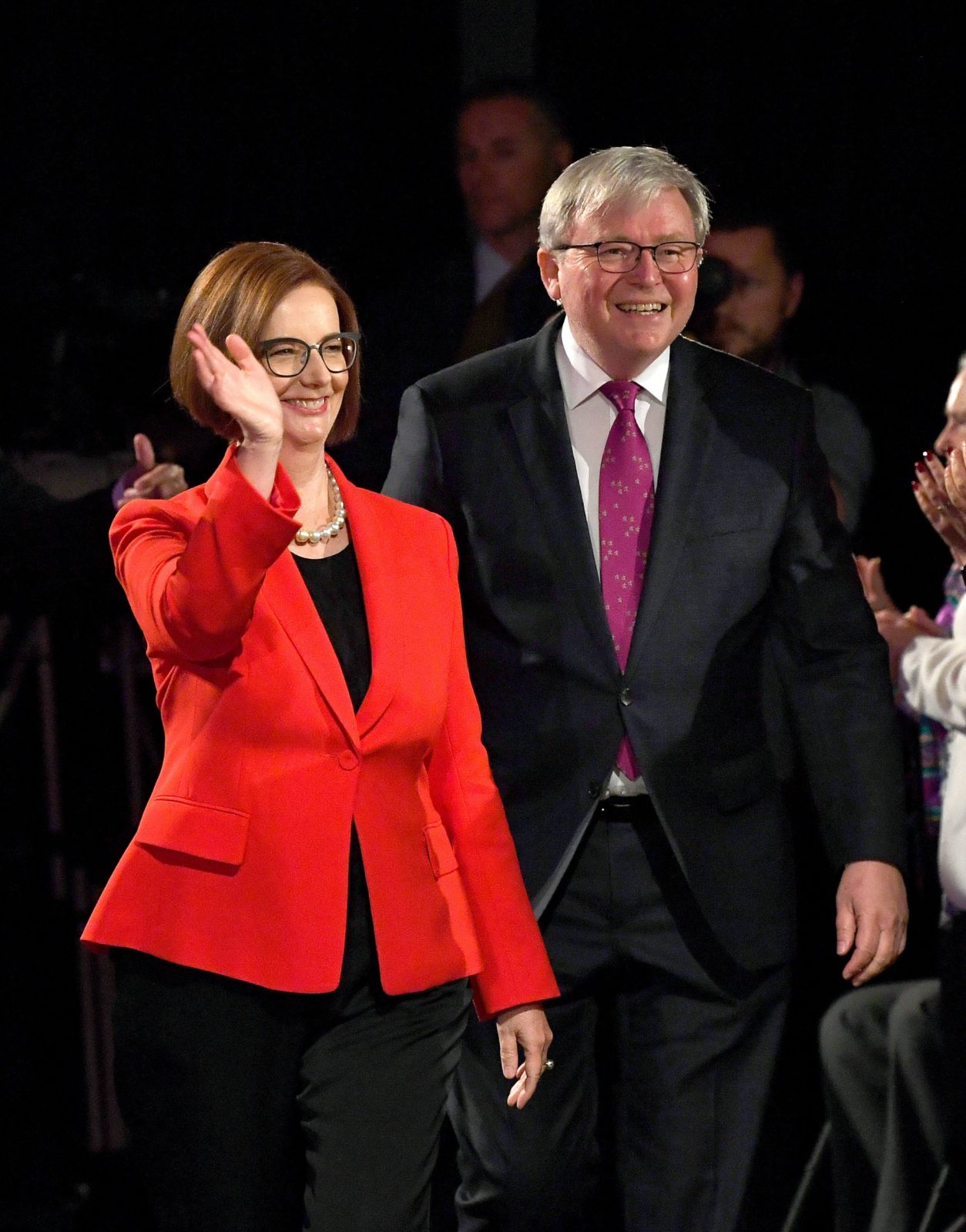 He said Keating was a "wonderful source of advice to me and my colleagues" and described him as an "inspiration". He also thanked Rudd for his hard work when he was PM – particularly for his historic apology to the Stolen Generations in 2008 which he described as something he would "never forget".
"Kevin, that act of leadership, that act of decency, that act of healing wasn't just a great Labor achievement, it was a great national moment," he said. "It proved and you proved that government at its best can speak to the better angels after the Australian nature. Thank you very much. We will never forget it."
When it came to Gillard, he thanked her for calling for the Royal Commission into Institutional Responses to Child Sex Abuse in 2012.
"You had the humility to listen, the courage to act and because of you, justice is no longer denied to thousands of our fellow Australians," Shorten said.
Shorten also praised Bob Hawke, who didn't attend the launch because of health issues but watched from home.
"We love you and in the next 13 days, we are going to do this for you," he said of Hawke. "Thank you, Bob."
Who will you vote for at the next election?