https://twitter.com/httpfleck/status/1188480070756769801
https://twitter.com/kindasofthan/status/1186301863639035909
https://twitter.com/SheepThing/status/1188755218000945152
While the trend has existed for a while, it recently began trending again on social media app TikTok. While many people begun using the phrase as a response when Boomers blamed them for something, it has escalated – with some responses even now using the song 'Ok Boomer' by Jedwill and Peter Kuli in the background.
It's not the first time a social media trend has targeted Baby Boomers. Just months ago a Millennial sparked a frenzy on Facebook after sharing a series of photos of Baby Boomers' profile photos and descriptions on her page – mocking their social media introductions, as they clearly struggled to get their heads around setting up their page for the first time. And while many Boomers undoubtedly saw the funny side, knowing it was just a bit of fun, others took offence.
Kristin Hagan started the trend with the series of photos, writing on her post: "Some nice old ladies with amazing Facebook bios." And the introductions ranged right from one lady's list of her favourite foods through to another openly admitting she has a "very unpleasant granddaughter".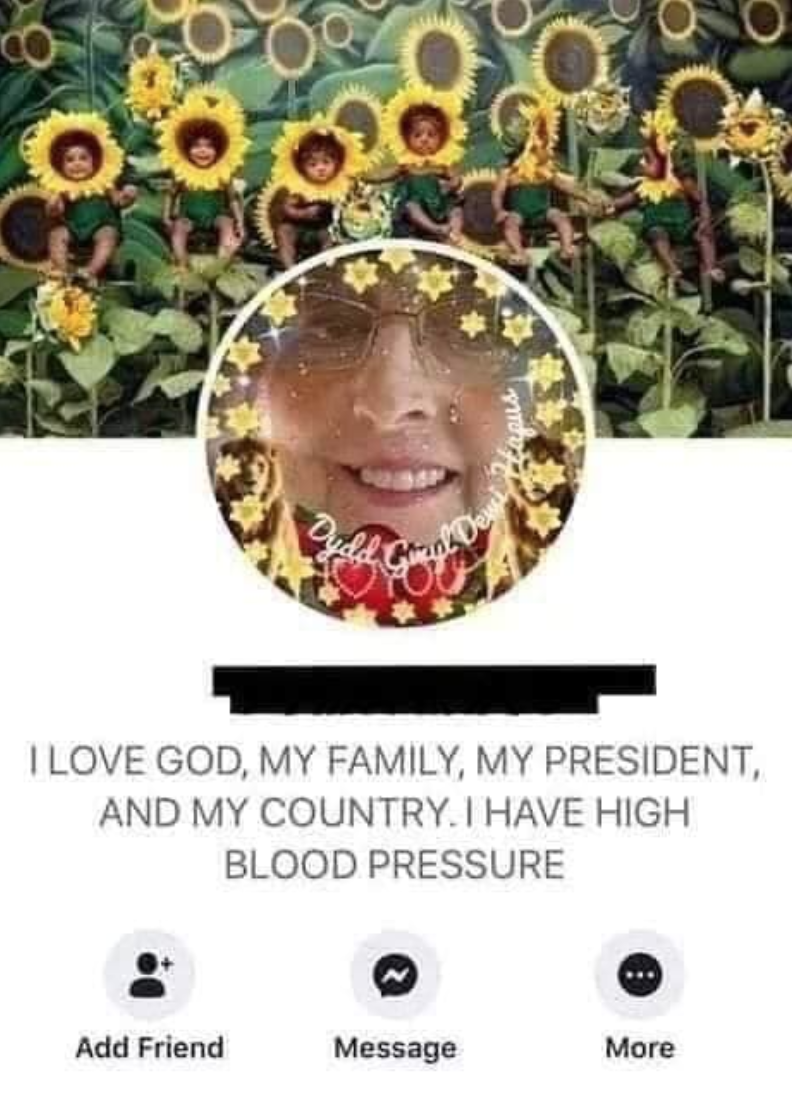 "I have nothing to say in what is new. All I know is I have a very unpleasant Granddaughter," that smiling woman's bio read, while another simply stated the word: "Seafood," and another wrote: "Pasta."
Elsewhere, one lady wrote the words: "I do not give Facebook permission to print anything off my computer," and another wrote: "Judy call me 0 lost your number," clearly having meant to send the message privately.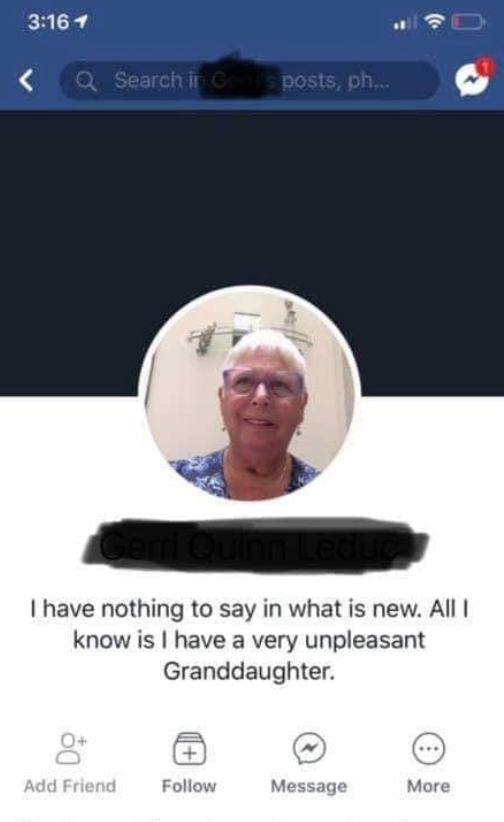 The post was shared hundreds of thousands of times – with most people happily finding the funny side. Most of the comments were from fellow Millennials laughing about the bios, with one writing: "Lmao I am dying!!! That's gonna be us someday."
Another wrote: "Something my mom would do," and another added: "I am laughing so hard." Meanwhile one wrote: "I WAS CRYING LAUGHING. 'Pasta'. Same, I 100% relate."
And that came after it was revealed that a Facebook group had been set up where Millennials post into it pretending to be Baby Boomers. The group, named "A group where we all pretend to be boomers," features photos and comments often with a string of typos and using language many younger generations associate with those older than them.
"It's definitely been a lot more successful than I expected, and I think a lot of that can be attributed to the relatable nature of how boomers post," moderator Robert Snyder told The Guardian of the group previously. 
While one person previously commented under a black and white music video with the caption: "I remember when Walter and I went to a concert in 1971. It was Strawberry Alarm Clock and Bread. We slept in the back of his Barracuda. It was so romantic! We had some Boones Farm and made love for the first time. I got so sick and threw up! This is Florrie," others would simply share blurry photos with captions in capital letters.