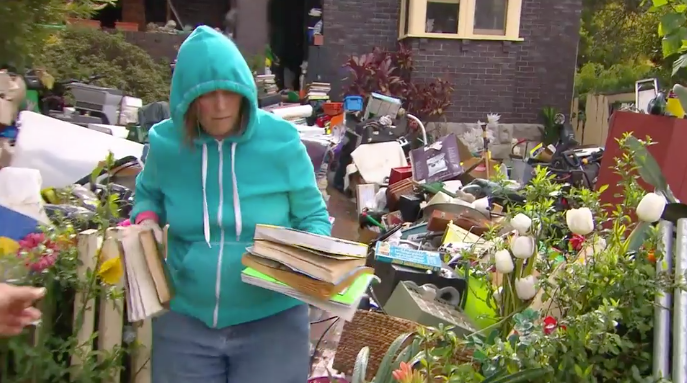 Speaking to the program about the situation, Emmanuel insisted he plans to move everything, but neighbours are not convinced, claiming he has said that multiple times before but no action is taken. "So what? What gives a f**k? Who cares?" Emmanuel said. "I'm moving it, if you want to know."
Aussies have since weighed in on the situation with many taking to social media to share their thoughts on the hoarding and what should be done to solve the problem. While some were disgusted with what the property looks like, others claimed more needs to be done to help the man battle through the issue.
"Cannot believe he can get away with this over and over again!" one person exclaimed on Twitter. "Surely there's a serious fire danger, also health hazard!" While another in agreement simply wrote: "Thank you for not living in our neighbourhood."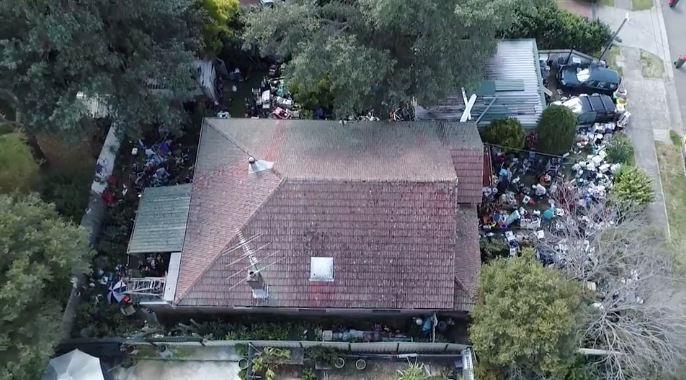 On the other hand someone else said there needs to be help provided to the man, writing: "I think it's about time some people realised hoarding disorder is a recognised complex mental health condition that requires ongoing support. It's terrible for the neighbours and it's excruciating for the sufferer."
A second echoed their thoughts adding: "I hope the health department and mental health services are involved. The man is obviously very unwell."
Hoarding is not uncommon with many older people's habits to buy and keep everything in sight growing out of control. Though they may not realise it, the possessions can wreak havoc on families, causing distress for children and partners and even leading to health problems.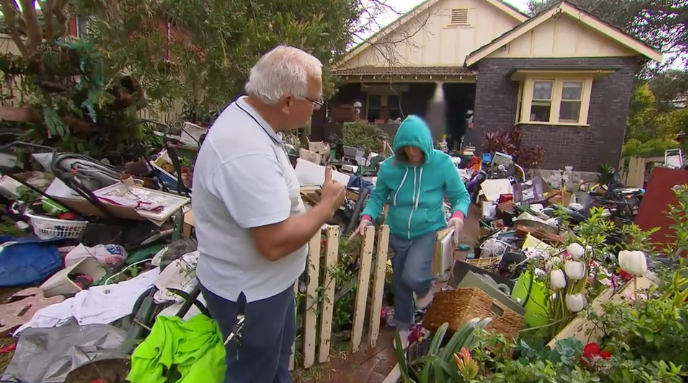 Last month the situation become that unbearable for a worried group of adult siblings that they decided to band together and plead for advice after revealing their mother's hoarding and debt issues had become out of control. Writing to The Guardian's Ask Annalisa Barbieri column, the siblings revealed their mum has had a problem with hoarding and debt for some time – sparked after an abusive marriage.
"We are a group of adult siblings, worried about our mum," the adult kids admitted. "During our childhood, and since, our mum has had a problem with hoarding and debt. This got worse after our abusive father left and after they divorced."
They revealed their mum is now retired and has a comfortable income. However, in the last 25 years she has received two generous lump sums which have "melted away with nothing to show for them".
They went on to say things had previously reached a point where something urgent had to be done, adding: "Various agencies were involved and Mum was eventually rehoused by the council. We all helped her to sort things out for the move and settle her debts, and it really felt like a 'fresh start' (her words)."
However, the siblings revealed they're concerned their mother is hoarding again, adding she recently asked one of them for money to pay a credit card debt. "We have all tried different ways of dealing with the situation, but nothing seems to work. As siblings we get on fairly well and want to find a long-term solution," they concluded.
Annalisa replied back saying, while she understood how painful it must be for them to watch, unless their mum wants to address the problem there isn't much they can do. "Hoarding is a complex psychological problem – it's not just a case of someone having too much stuff," she wrote. "And it isn't easy to fix, as you have found. Unless you work on the causes, simply clearing out someone's home doesn't work, as they will just start hoarding again."