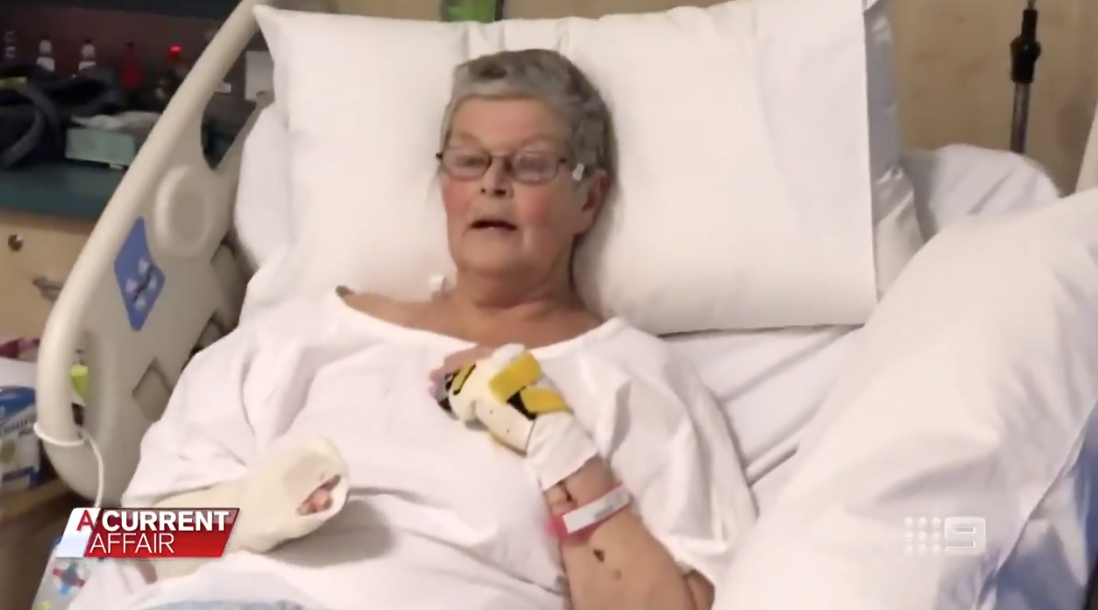 Read more: Grandad feared he would die as he was brutally 'strangled and bashed' by thug
However, they were allegedly very unhappy with the result and demanded a replacement tree.
"I looked it up, it was $35,000 worth, and I didn't have money," she claimed, adding that it was one of many financial requests they made of her.
However, she claimed things took a dark turn one Saturday night when two men – who she alleged were her neighbours – broke into her home and began beating her up with a baseball bat.
Read more: Teen thug who brutally attacked grandma, 78, is 'bashed in prison'
"I remember being on the floor and him hitting me and I remember saying to him, 'What have I done? Why are you doing this? What have I done to you?'" Ineke said.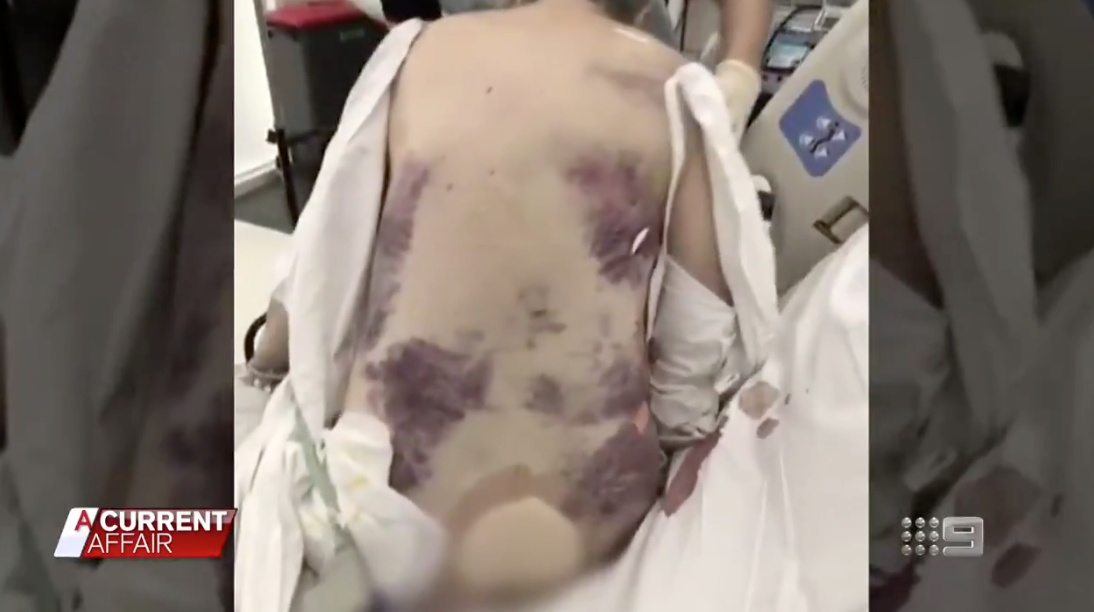 Incredibly, she said she managed to escape and drive to a friend's home before going to hospital, adding on the show: "I thought they might follow me, I was scared stiff that he'd get in the car and made sure I just kept going."
Removing her gown on camera, Ineke saw her injuries for the first time on the show before turning to reveal heavy bruising across her entire back.
Read more: Man dies after paramedics attacked by 'stupid' family members in angry mob
"No wonder I was in so much pain… I probably could've died… he must've hit me with some force," she said.
According to Nine, the neighbours have been charged with a series of offences including assault with a weapon and intentionally causing injury. They're in custody and due to face court in November.
However, Ineke admitted she's been left too scared to return to her home – and due to the rural area, it's unlikely she'll be able to sell.
Read more: Baby Boomer attacked in violent home invasion caught on camera
"I'm just so scared, I couldn't never go back … I don't even know if I'm gonna be able to live on my own," she told the show.
"I'm destitute at the moment… My life's virtually been squashed, he's stood on my life and put it out like a cigarette butt."
Do you think more needs to be done to protect people living in rural areas?