RetraVision came in a close second with a score of 82 per cent, while Bing Lee, Domayne, Good Guys and David Jones followed suit consecutively.
Retail giant Target didn't fare so well in the survey however, with an overall satisfaction score of just 65 per cent which in turn landed the company in last place. CHOICE said an overwhelming amount of comments in the survey criticised Target for making it too difficult to access customer service in their stores as well as having poor delivery standards.
Kmart was in the same boat when it came to disappointing scores with the popular store only scoring 68 per cent overall and receiving particularly negative reviews when it came to delivery and customer service. Other major budget department stores such as Big W, Ikea, Officeworks and Myer were all also amongst the worst rated on the list with scores ranging between 70 and 73 per cent.
The survey also compared online appliance stores in which Appliances Online won by a landslide with a score of 86 per cent. Despite being a fairly young company, Appliances Online topped every category in the online field, and according to CHOICE, has always received positive feedback from consumers since they opened their doors back in 2005.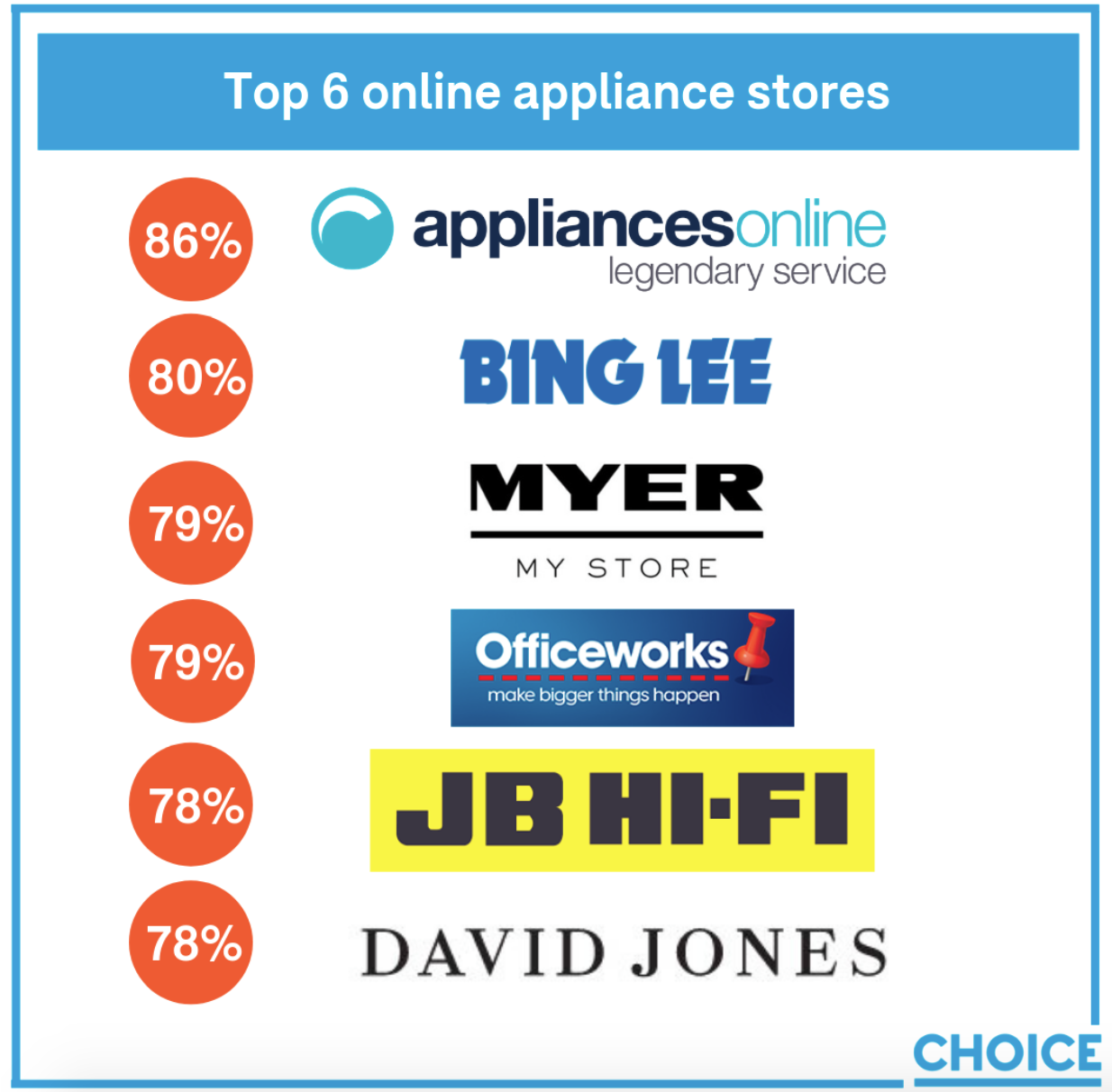 Bing Lee came in second place for online stores closely followed by Myer and Officeworks who tied for third and JB HI-Fi and David Jones who came in fourth place.
Harvey Norman came in last place out of the online retailers with a score of 73 per cent. While not an overly terrible score in comparison to others, Director of Reviews and Testing at CHOICE said Harvey Norman had no shortage of complaints from consumers adding: "Delivery time, expense, installation, and problems with breakages in delivery were all issues brought up by CHOICE members in our survey."
What's your favourite appliance store? Do you agree with these results?