"That's all I want to be to her."
The media consultant revealed in her column that she was "happily snapping" photos of Williams when she was asked to stop taking pictures of Meghan.
She wrote at the time: "No wonder there is a growing tide of resentment against the Sussexes for their secretive, high maintenance attitude and diva-ish demands for privacy when it suits them — despite the eye-wateringly expensive, taxpayer-funded refit of Frogmore Cottage."
While Kensington Palace declined to comment, a royal source reportedly said: "It's not uncommon for personal protection officers accompanying any members of the Royal Family to ask people not to take pictures so they can engage with people and events rather than camera phones."
But, controversial British media personality Piers Morgan wasn't having a bar of it, which he expressed on Good Morning Britain: "A private capacity, at Wimbledon? This is so ridiculous. It's rankly hypocritical and they're not private people, they're the Duke and Duchess of Sussex. We get to pay for their mansion, we get to do all of this."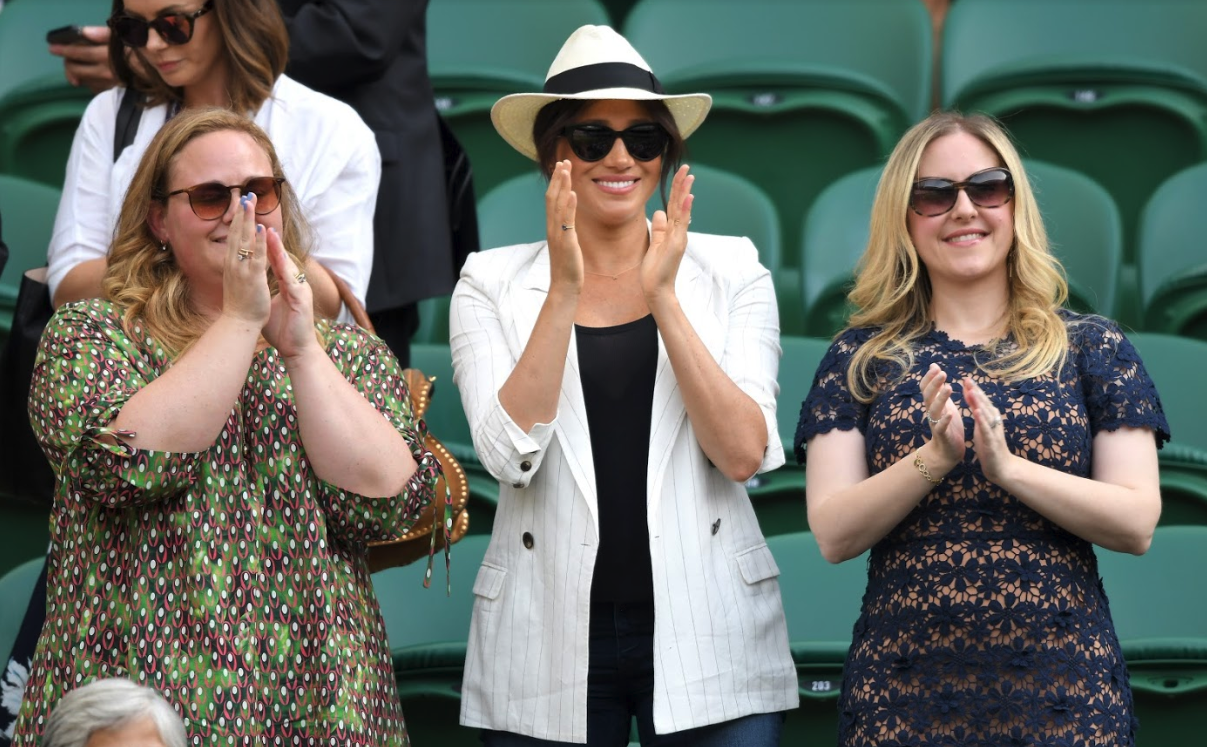 It's not the first time Williams – who attended the Duke and Duchess of Sussex' royal wedding in May last year – has hinted at her close bond with Meghan.
The tennis great previously revealed that they had been "relying" on each other's support via regular text messages following the tennis star's US Open drama last year.
Williams launched a blistering verbal attack on umpire Carlos Ramos during her final match against Naomi Osaka at the time, accusing him of sexism and branding him a 'thief' after he docked a point and handed out code violations to the tennis star throughout her match.
And in a tense TV interview with Aussie star Lisa Wilkinson on Channel 10's The Project shortly after, Williams revealed she has been texting Meghan following the scandal.
"We were actually just texting each other this morning," she said in the chat, which was filmed three days after her on-court antics. "We have known each other for a long time, but we really kind of are relying on each other right a lot recently."
Are you a fan of Serena Williams? Do you think the backlash over Meghan's Wimbledon appearance is fair?