Along with the front page image, The First Wives Club star also shared a pic of herself posing in a beautiful strapless green chiffon dress. Goldie wore her shoulder-length hair relaxed in soft, natural waves. In another image, Kate is pictured wearing a stunning full-length floral gown, while her little bub smiles cheekily at the camera.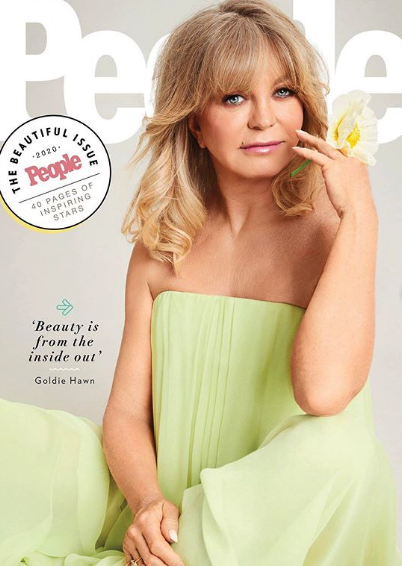 Many fans were quick to comment on the glamorous photoshoot, with one writing: "Wow, you look amazing !! Beautiful family." While another added, "I love you so much Goldie," and a third wrote, "Seeing your smile and gorgeous family on the cover of People made my night."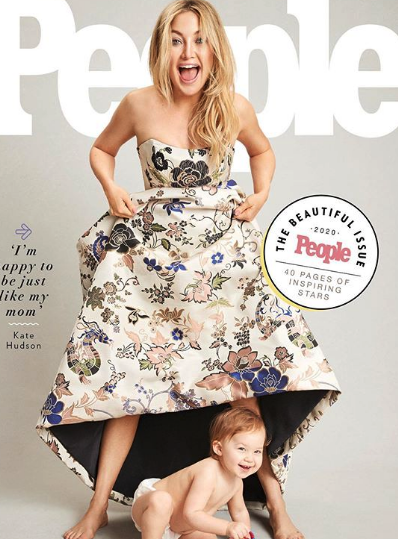 Earlier this week, Goldie shared a sweet tribute on her daughter's 41st birthday, writing, "Happy birthday to my only daughter @katehudson!!! I love you deeply and can't imagine my life without you. You entered this world wide-eyed and ready to roll. And look at you now! I'm so proud!"
Fans were quick to comment on the beautiful image, with one writing: "My two favorite women." Another added, "What a beautiful, natural photo! Happy birthday." While a third commented on the mother-daughter duo's uncanny resemblance, writing, "She looks so much like you."
Goldie gave birth to Kate, whom she shares with her American musician ex-husband Bill Hudson, in 1979 and has always had a particularly strong bond with her daughter. She has two other children, Wyatt Russell, 33, and Oliver Hudson, 43, both of whom are close with Goldie and her partner Kurt Russell.