Bradley and Barney even took it one step further by dressing in matching suits and wearing their hair in the same style. The 58-year-old donned a black tuxedo, white shirt and bow tie, while his 22-year-old son only changed it up slightly with a navy suit jacket which featured black lapels.
Fans were quick to notice the resemblance with many leaving comments on social media noting their similarities.
"You're like two peas in a pod!" one person exclaimed. "He is your double Bradders, loved the series you did together, hilarious," another wrote.
While a third praised their close relationship adding: "Such a credit to you, so good to see a lovely relationship between father and son."
Meanwhile, Barney also shared a snap from the evening of the two together, leaving a cheeky comment about how he apparently wore the outfit better.
"Just arrived at the BAFTA's… Looking VERY forward to tonight," he wrote. "Good luck to everyone nominated!"
Barney added the hashtag: "#ilookbettterthandad." To which Bradley commented: "You look better than me ?! I don't think so #forgotyoursocks."
The father and son were also joined by Bradley's wife Donna Derby who looked stunning in a gorgeous black ball gown complete with diamonte detailing.
The beautiful mum showed off her gorgeous figure in the strapless dress which fell gracefully to the floor while she stood tall in black and diamonte heels.\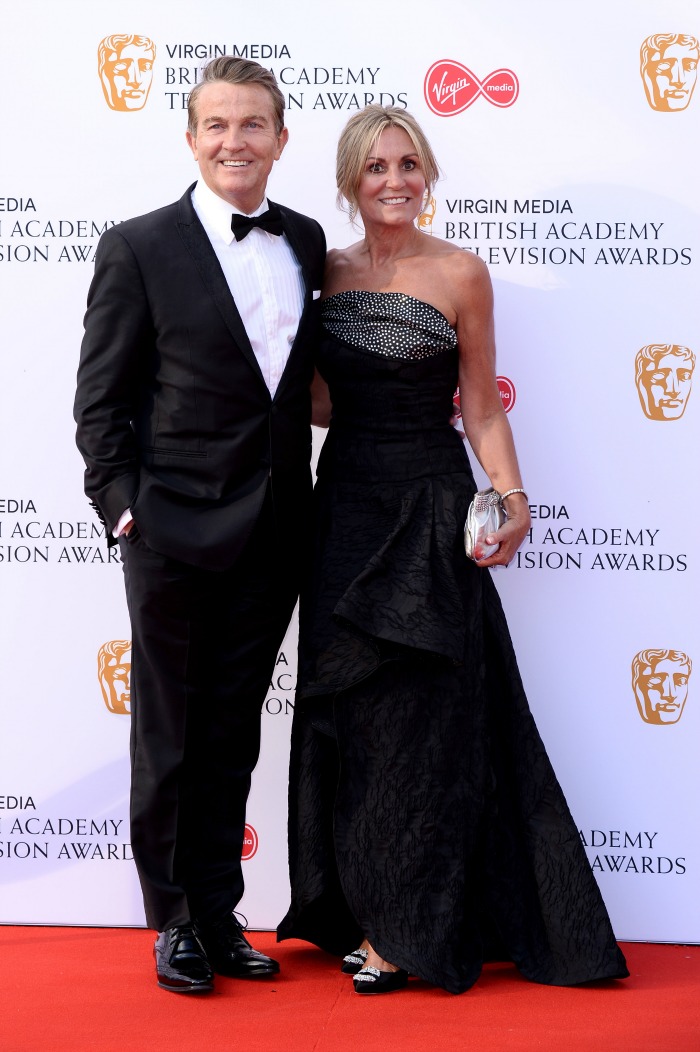 When Bradley isn't bracing red carpets with his family, the dad appears as the host of Britain's The Chase. Earlier this month he was left a little red faced after an excited contestant decided to show him a bit of affection.
During an episode the much-loved presenter received quite the shock when contestant Kathy planted a kiss on his lips.
Kathy had just beaten chaser Anne Hegerty after correctly answering a series of challenging questions when the surprising encounter took place.
The contestant jumped up and down and gave Bradley a big hug before giving him a cheeky peck. While it's not uncommon for contestants to show off their excitement at getting one step closer to winning the big bucks Kathy's bold move left Bradley speechless.
The host stood with a shocked look on his face while Kathy proceeded to squeal with happiness, clearly not phased by the encounter.
Are you a fan of Bradley Walsh? Do you watch The Chase?