A series of cards from children have been put on display in the New South Wales Rural Fire Service headquarters in Sydney. Some are short and sweet with messages like, "thank you for trying your best," while others are in more in depth.
"To all the amazing firefighters, thank you so much for saving so many lives and helping so many people and places," one of the notes read. "I know there are still fires burning but we are all so thankful to have you making us feel and be safe again. You are all so brave. Thank you."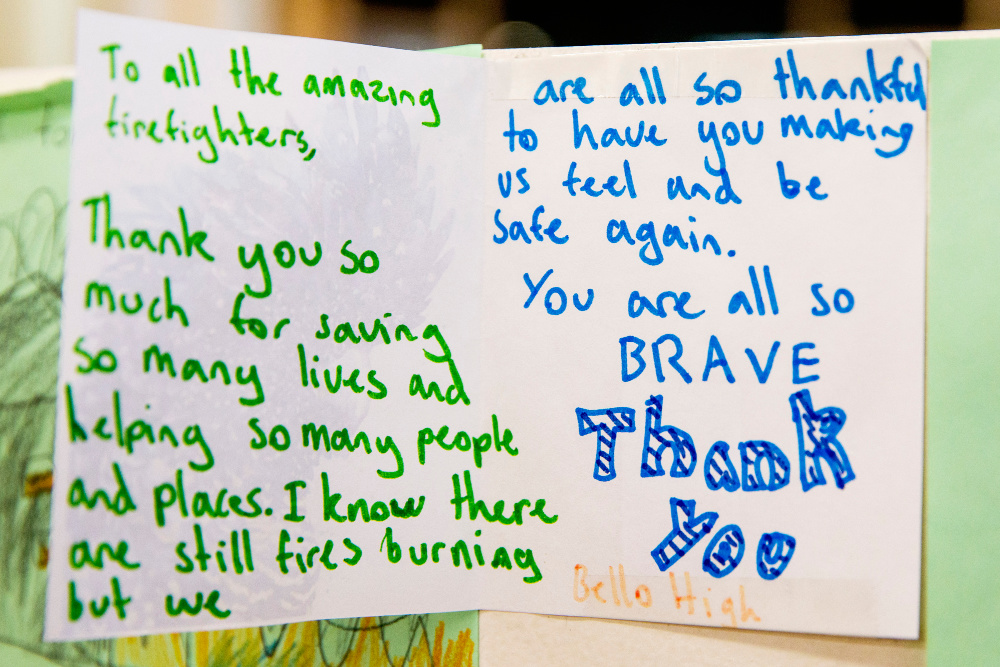 While one said: "Thank you firefighters and volunteers for helping the comunity [sic] and towns. How many homes got burnt down? Thanks for helping the peoples houses that were close to the fires."
And another read: "Thank you for saving people with Makayla [sic] fires."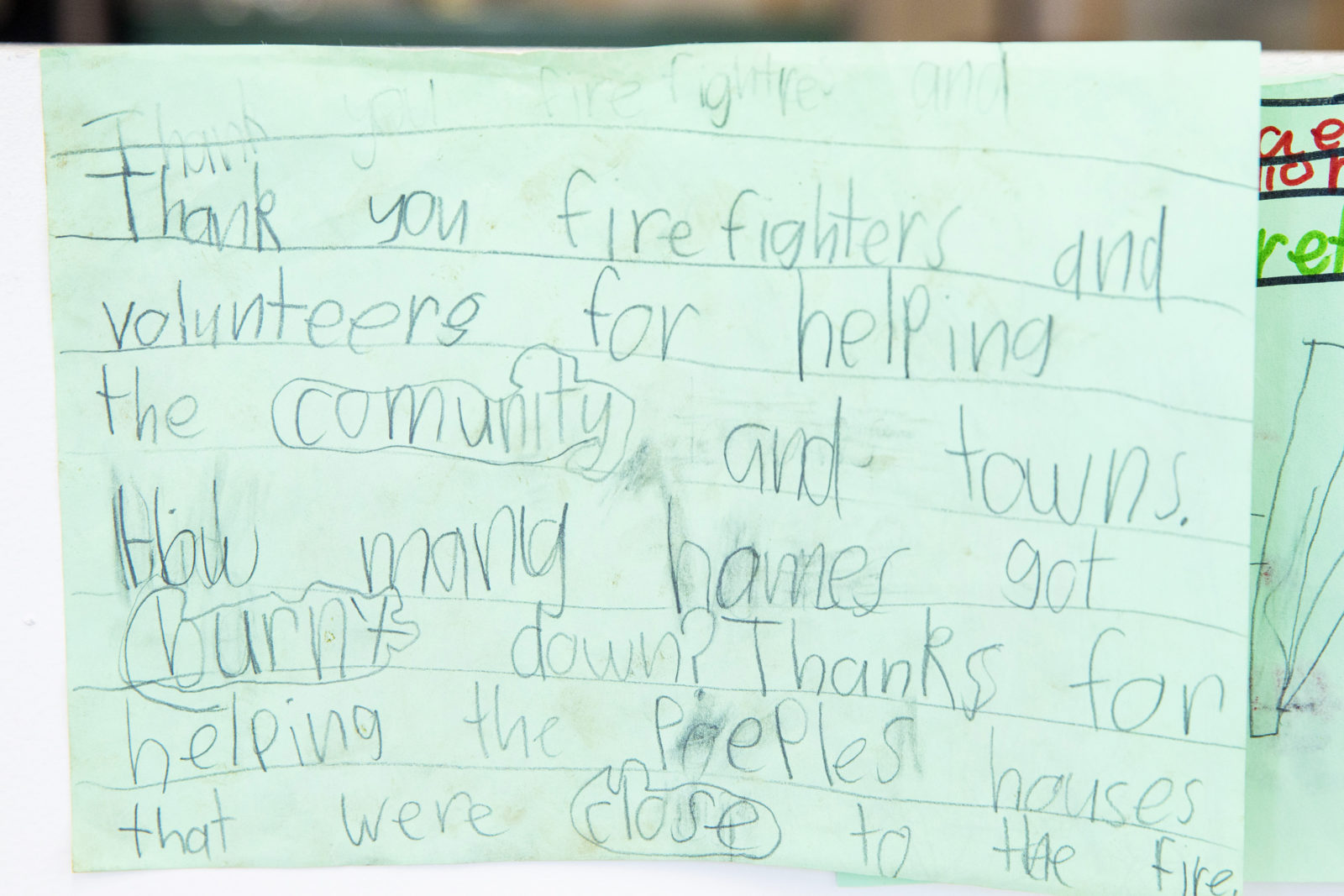 This generosity has extended right throughout the country with people opening their homes to those affected by the fires, gifting food and supplies and thousands of dollars to help them through the devastating times. Even Australian tennis player Nick Kyrgios, who is often labelled a bad boy for his behaviour on and off the court, is doing his part to assist those in need.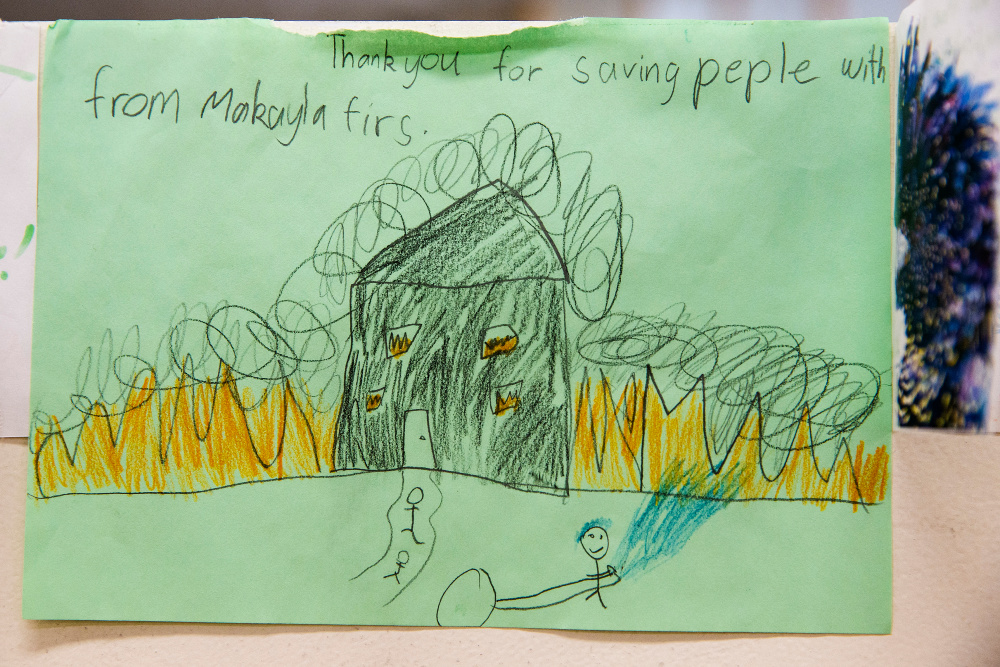 The 24-year-old took to social media this week to announce his financial contribution to bushfire victims.
"I'm kicking off the support for those affected by the fires," he wrote on Twitter. "I'll be donating $200 per ace that I hit across all the events I play this summer."
His kind gesture has been praised by many.
"This is the Kyrgios we need to see more," @RonanT wrote. "Loving your work."
"Good on you mate," @CarlaJS commented.
"Hope to hit a lot of aces and win a lot of matches Nick," @Scarlett said.