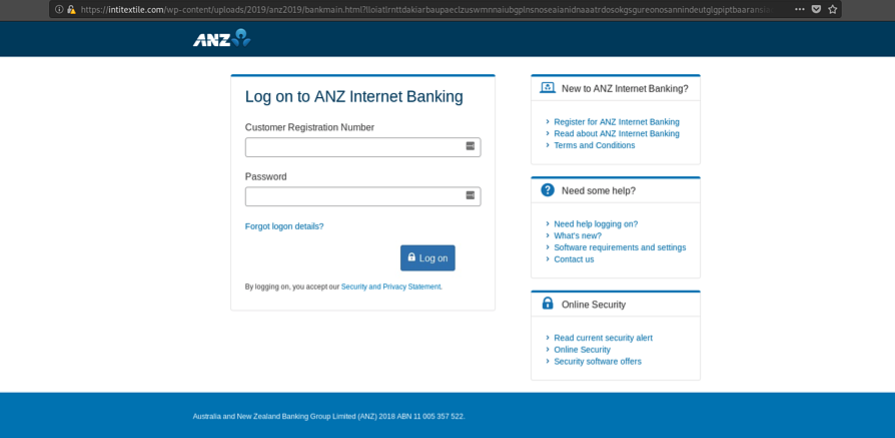 Once they have signed in, victims are redirected once again to another landing page, featuring ANZ logos and text, which suggests their account has been blocked, prompting them to provide the answers to three pre-set secret questions. These answers are then rejected as 'incorrect'.
MailGuard published a statement online on Friday, warning Australian users about the phishing scam, adding that the purpose of it is to "harvest the login credentials of ANZ customers so the criminals behind this scam can break into their bank accounts".
"By typing in your account number and password, you're handing this sensitive account information to cybercriminals," the statement read. "If you also tell the scammers details of your security questions and answers, it allows them to attempt other fraudulent actions, such as calling them back and trying to access your account."
ANZ advises customers not to respond to emails which request personal information or security details. They also suggest changing passwords on a regular basis and keeping firewalls up to date. If you have received this email, report it to ANZ's Internet Banking team on 13 33 50.