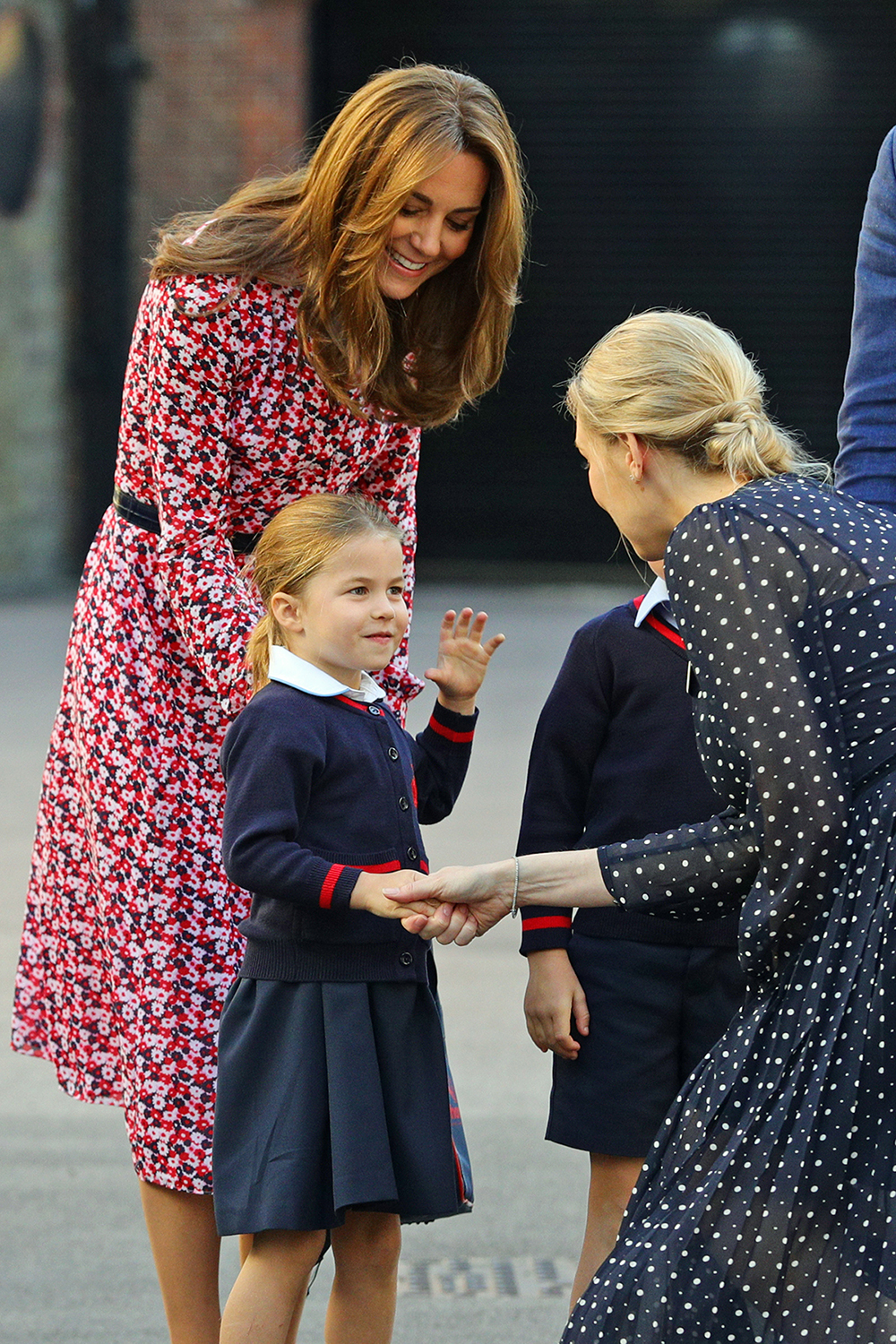 The family were greeted and escorted into the school grounds by the Head of the lower school Helen Haslem.  She shook hands with the four-year-old princess.
The co-ed private school Thomas' Battersea is local to their home in South London, and called itself a multi-denominational Christian school.  The school is recognised for it's well-rounded education, introducing all children to subjects that include art, ballet, drama, ICT, French, music and physical education – from entry.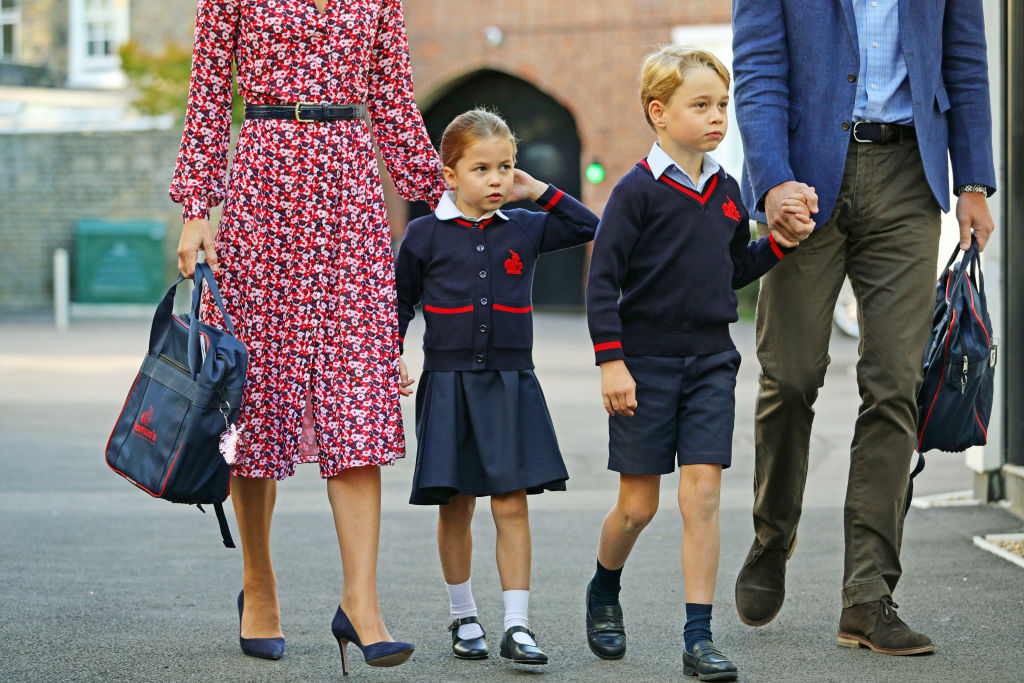 Thomas's Battersea's website describes itself as  a busy, thriving, purposeful school, educating 560 boys and girls between the ages of four and 13. The most important school rule is to 'Be Kind'. The children are educated with the morals of  'Enjoyment, Learning and Achievement', informing a child's journey through the school.
Charlotte will be known as Charlotte Cambridge by her peers and teachers at the school.  She is said to have been excited for her first day, and for the departure from her nursery school.  George is said to be 'excited and proud' to be showing her around. Under the school's policy, William and Kate's fees for Charlotte will be nearly 2 per cent lower than George's because she is a second child at the school.