"I think our perception of grey hair has changed over the last few years with younger girls colouring their hair grey," Reeve says.
And there's every excuse for spending time and effort on your hair, as spokeswoman for Lily Jackson Hair & Makeup explains. "Women will spend hundreds of dollars on skin care, but only a fraction on hair care … Beautiful hair requires care and maintenance, potentially a bespoke colour solution (even if you're keeping your grey), and always a beautiful haircut," she says.
So, if you're ready for a change, and want your grey hair to set you apart, not help you blend in with the crowd, here are some great styling and care suggestions.
Consider a cool crop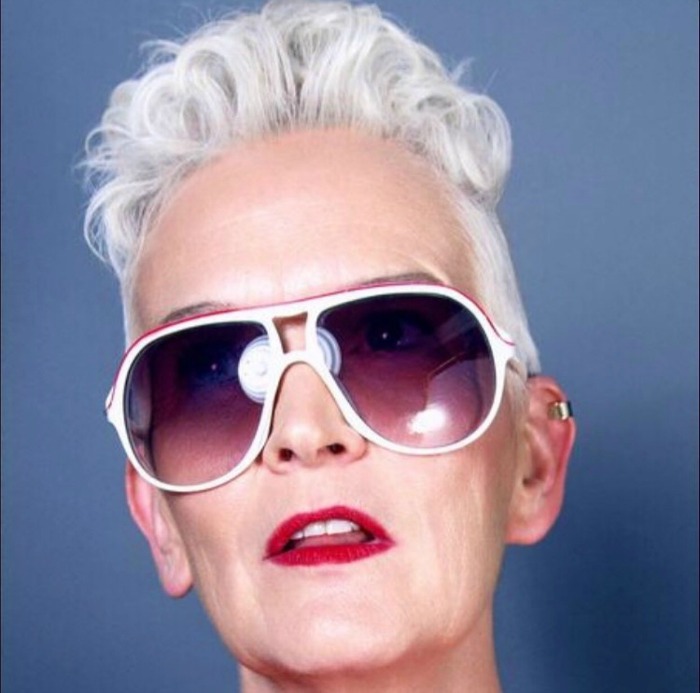 While many people still suit longer hair when they go grey, it's often a safer bet to go for a chop – and it can help your transition period too. If you're used to dyeing your hair, then cutting a large portion off removes the coloured ends and reduces the time it takes for the rest of your hair to match up.
Shorter, cropped cuts suit most silver-haired men and women too, allowing you to do more to attract attention with a funky new style, as well as reducing the amount of time it takes to care for your hair.
"The key is to find a stylist that you can transition your hairstyle with," Lily Jackson Hair & Makeup's spokeswoman says. "This stylist needs to have the technical ability to match your desired look and lifestyle needs to current trends in an age-appropriate way. You also need to trust your stylist to allow them to push the boundaries slightly on how you see yourself."
Toni & Guy's Reeve adds: "A haircut can make or break any colour, however, I think grey hair with a fantastic haircut can be very striking. You may want to go for the pixie crop like Annie Lennox, the classic bob like Helen Mirren or the long waves like Yasmina Rossi, whatever look suits your style, a great haircut that suits you is imperative."
Why not try a fringe?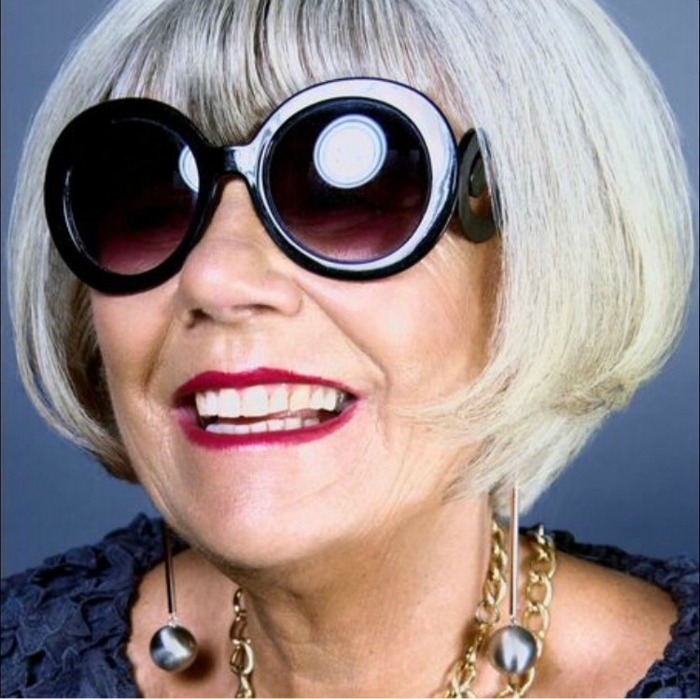 A new look can be as simple as a fringe, or shorter style around your face.
"Just because you have grey hair doesn't automatically mean that you are unfashionable or your hair will look ugly. But you do need a killer cut," Lily Jackson Hair & Makeup's spokeswoman advises, while Elysium Hair recommends considering a fringe if you don't already have one.
"Fringes often make a woman look younger, and are a great way to add softness around the face. A long side swept fringe can do wonders for your face shape and give you a fun, flirty style! Think of Diane Keaton or Kris Jenner," Elysium Hair says. "Try pairing this with a bit of teasing at the root for added volume and finish it off with a medium-hold hairspray for perfectly tousled locks! Ask your stylist what style of fringe best suits your face shape."
Pump up the volume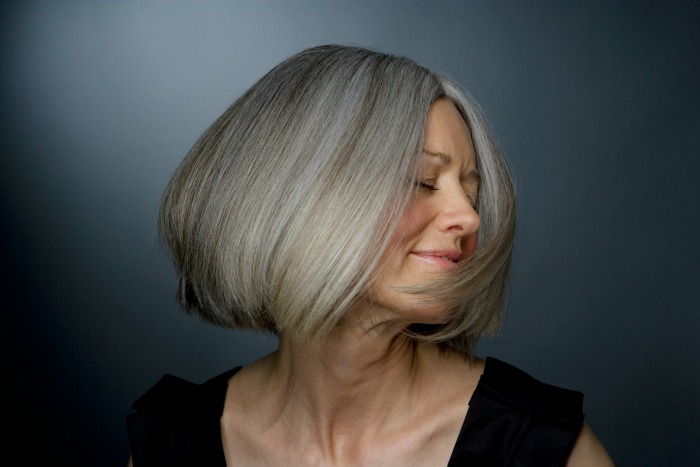 The shorter you go, the more you can do with your hair, so it's the perfect opportunity to embrace some volume and go for a more dramatic style.
Whether you prefer big, natural curls, or you have naturally straight hair, there are appliances and sprays at the ready to give some va-va-voom to your 'do. Simply adding a little hair gel or volume mousse can give it an extra lift, and keep it there all day, with less hair weighing it down meaning that you're likely to be able to maintain the volume for longer.
Condition, condition, condition
Toni & Guy Australia's team told Starts at 60 that choosing the right shampoo and conditioner is key.
"Often grey hair can be a yellow colour as it contains little or no pigment and can often pick up pigments from the environment or a colour tint in your shampoo," the famous salon chain says. "Using a silver/violet toning shampoo counteracts the yellow colour."
A spokesperson for Elysium Hair Brisbane adds: "Hair home care is so important when your have grey hair, or are transitioning to a natural grey look. Due to the lack of pigment, grey hair can be susceptible to colour changes and brassiness.
"Using a professional purple shampoo and conditioner will keep your hair looking luminous and bright! Purple -pigmented shampoo or conditioners work to counteract any brassiness that may arise due to minerals in the water and/or heat styling. Ensuring that you are using a heat protector when using hot styling tools is must to prevent yellowing of the hair and keep it looking soft and shiny."
You can buy these toning shampoos and conditions, as well as heat protectors, from haircare specialist stores or from your hair stylist.
For colour, seek expert advice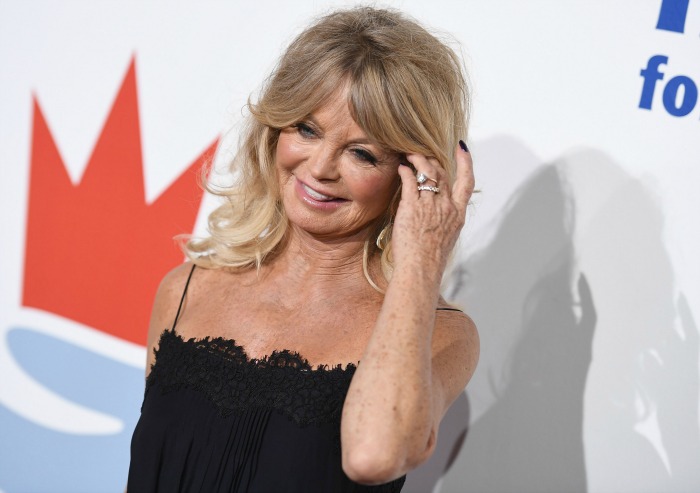 Toni & Guy says there's no reason to quit colour completely – just make it more natural, and always seek advice first to ensure you're not damaging the weaker hair follicles (grey hair may feel more coarse or wiry but is less robust when it comes to damage because it lacks melanin).
A great example is Goldie Hawn, who has had her hair done in various shades of blonde but has always kept it looking natural, especially in recent years.
"Once the decision is made to embrace your natural grey hair, you need to plan the process," Reeve told us. "Rather than going for the ugly 'growing out' of colour, have a full consultation with your technician about the most modern and fresh ways to colour or minimise impact of the change."
Stick to your own, great style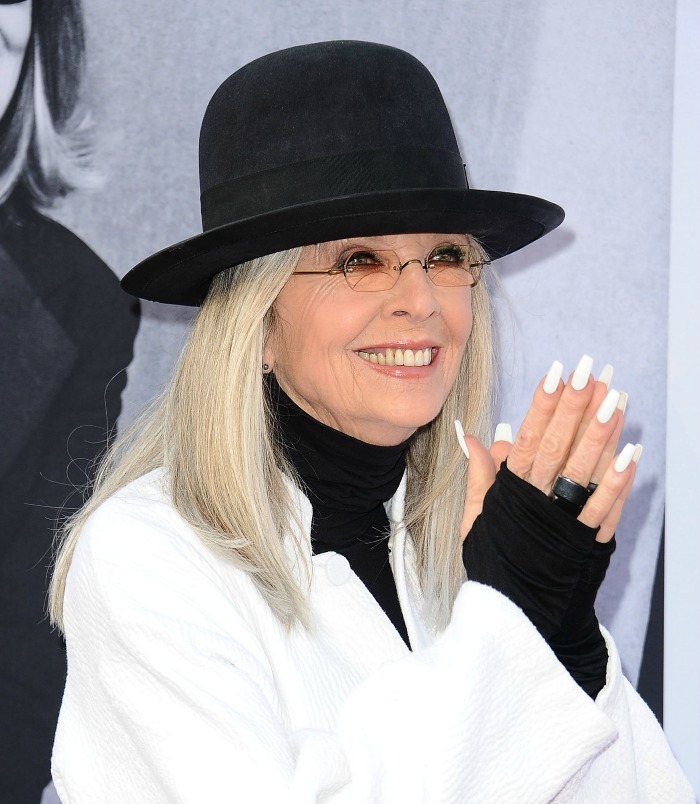 Some of the best-known celebrities who have embraced natural grey hair are praised for their style – and it's often so simple, anyone can achieve a similar look. Diane Keaton is known for her love of hats, and she manages to draw attention to her straight, natural ash-blonde locks with a simple piece of headwear, usually combined with dramatic, monochrome outfits.
Elsewhere, experts claim wearing more colour and adding a touch of make-up can bring back the colour you've lost, and balance your overall look perfectly. Judi Dench has been widely praised for her effortless, casual style, and is often seen in a lot of colours at public events, while Helen Mirren often favours a bold, red lipstick to complement her ash-blonde hair.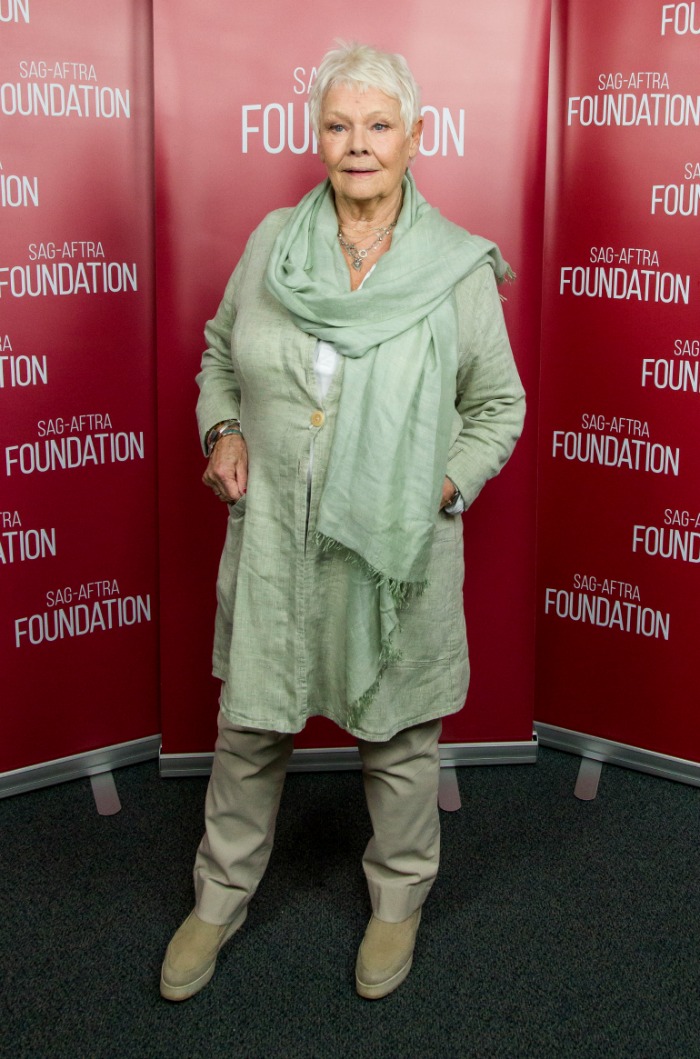 "Now that your hair is grey—basically colourless—you must compensate for colour in other ways," Grace Ilasco, co-owner of the Color Lounge in California, told the Huffington Post. "Wear make up. It doesn't have to be the whole shebang, but a little bit of lip or cheek colour doesn't hurt."
Have you changed your hair style after embracing grey or silver hair? What would your advice be?