During the surprise visit, Sophie found out more about the circumstances of the refugees in the settlement and how they are supported by UK and Lebanese efforts. The mother-of-two happily interacted with the families she met and opted for a casual blouse and stylish blue skirt for the first part of her visit.
She wore her luscious blonde locks in a bun and was photographed chatting with families and showing off her motherly instincts by sitting with some of the children she met.
Later in the day, it was time for a quick outfit change as Sophie met with the founder of the Awareness Foundation. She is the royal patron for the foundation – which is an international charity striving for peace by education, equipping and empowering children and young people in Syria and Iraq to be agents of love and reconciliation.
The Awareness Foundation was founded in London in 2003 by The Revd Nadim Nassar and now offers a wide range of programs across the world in churches, universities, community centres and even prisons.
Sophie learned how Syrian young people are building bridges of respect and understanding in their diverse communities. She wore a stunning green, white and black dress for the event – which was complete with a floral design. Sophie accessorised with a pair of white shoes, smart watch and simplistic jewellery.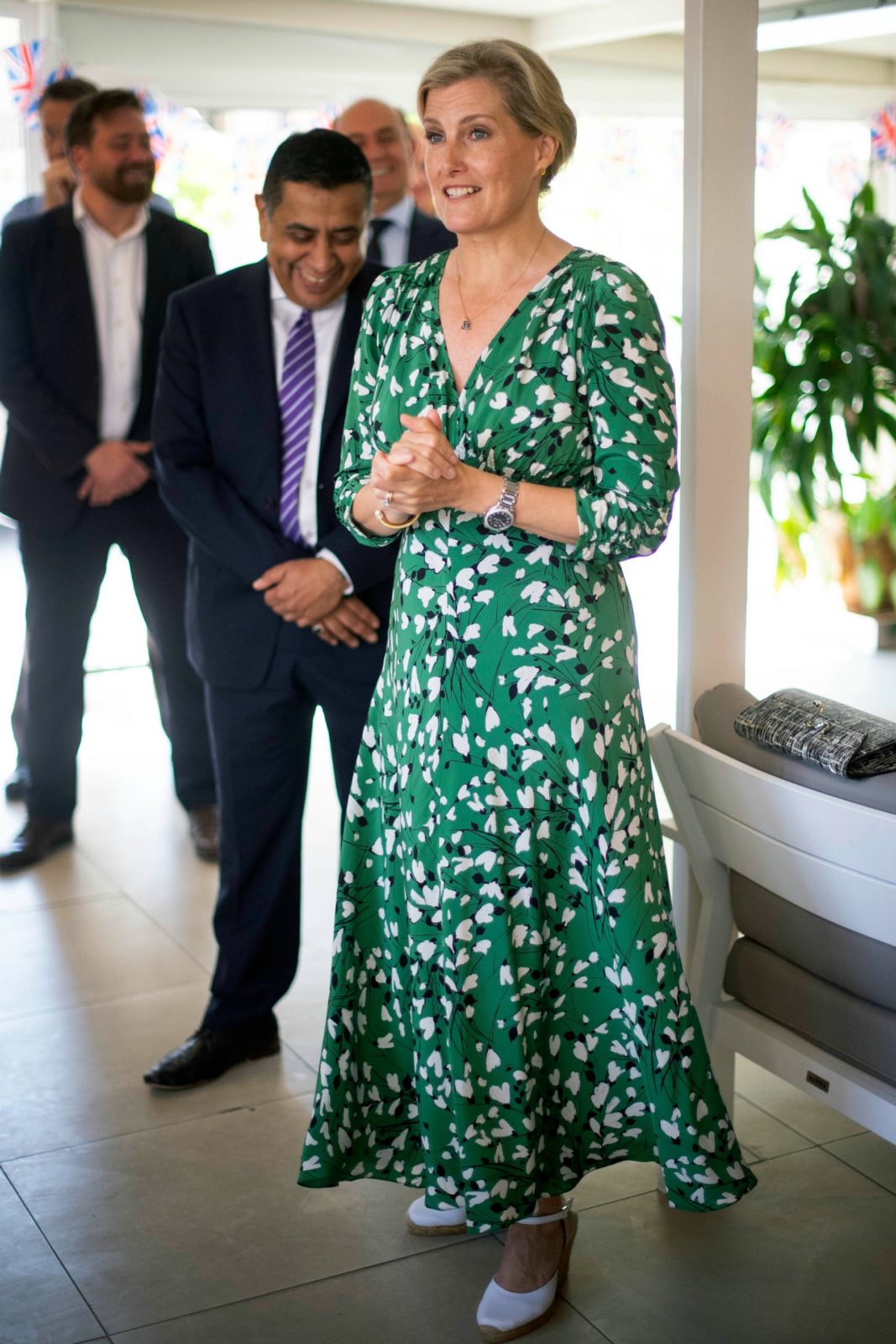 Later in the afternoon, the royal thanked British Embassy staff based in the city of Beirut for their service in the region, before joining a roundtable in her commitment to champion the United Kingdom's work on WPS and PSVI. She was joined by women who shared their insights and discussed how to ensure women's voices are heard and that they continue to play a role in the region's decision-making.
The latest visit comes a month after Sophie visited India on behalf of The Queen Diamond Jubilee Trust, which aims to make a significant difference in the lives of people impacted by retinopathy of prematurity (ROP) – a condition affecting eyesight. During that visit, she met with parents and children impacted by ROP at the Kangaroo Mother Care Ward at Niloufer Hospital in Hyderabad.
Sophie and others help develop programs to detect and treat ROP and prevent young children from needlessly going blind and the visit was a chance for the royal to see the incredible work in action.
Have you ever been to Lebanon? Are you a fan of Sophie Wessex's work?