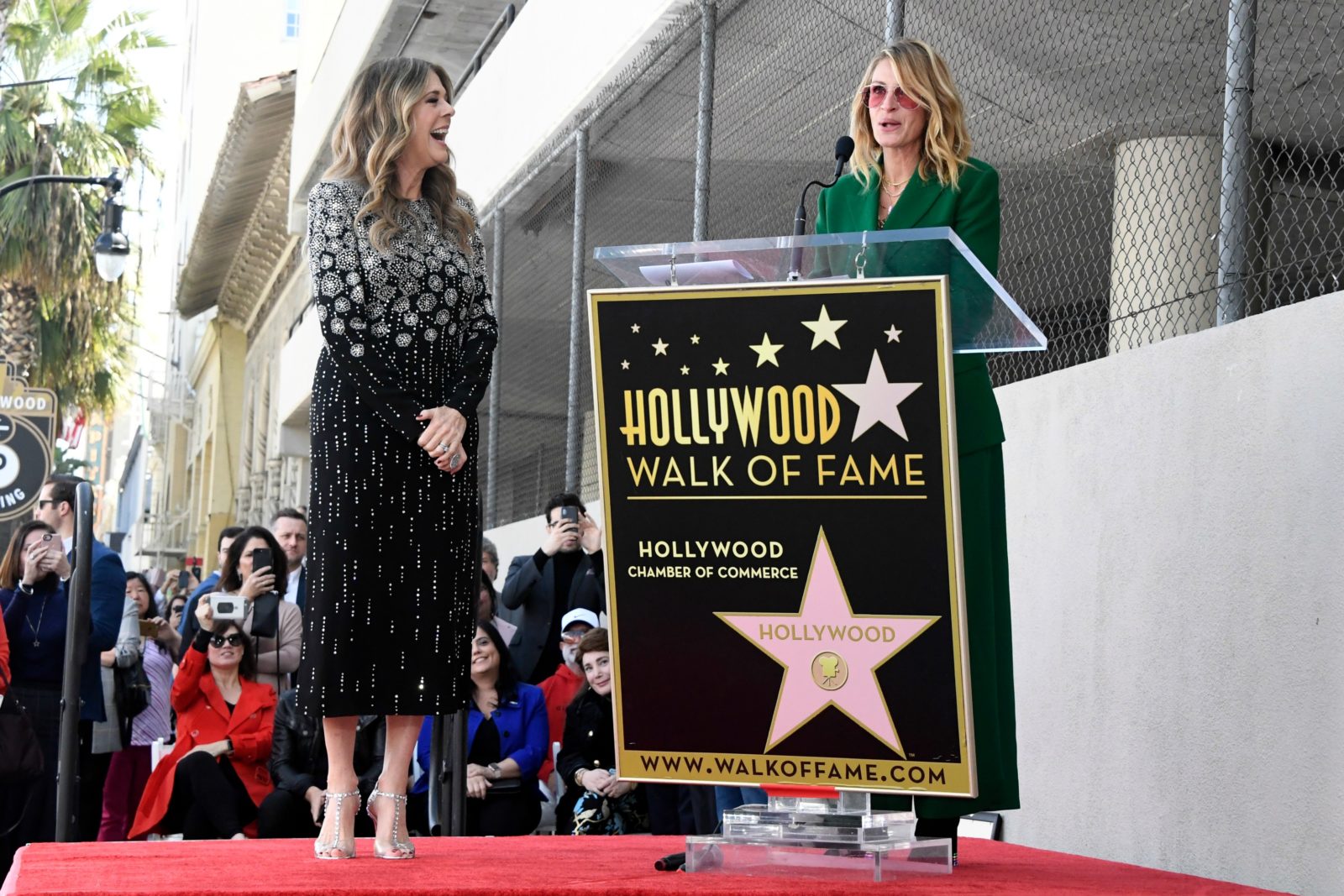 They were later joined by Hanks, who appeared full of pride as he embraced his wife and gave her a loving smile.
He too then followed Roberts' lead and gave a speech honouring his wife's achievements.
It comes just days after Wilson revealed the moving plea she made of her devoted husband when she was first diagnosed with breast cancer, in an emotional and lengthy message on Instagram.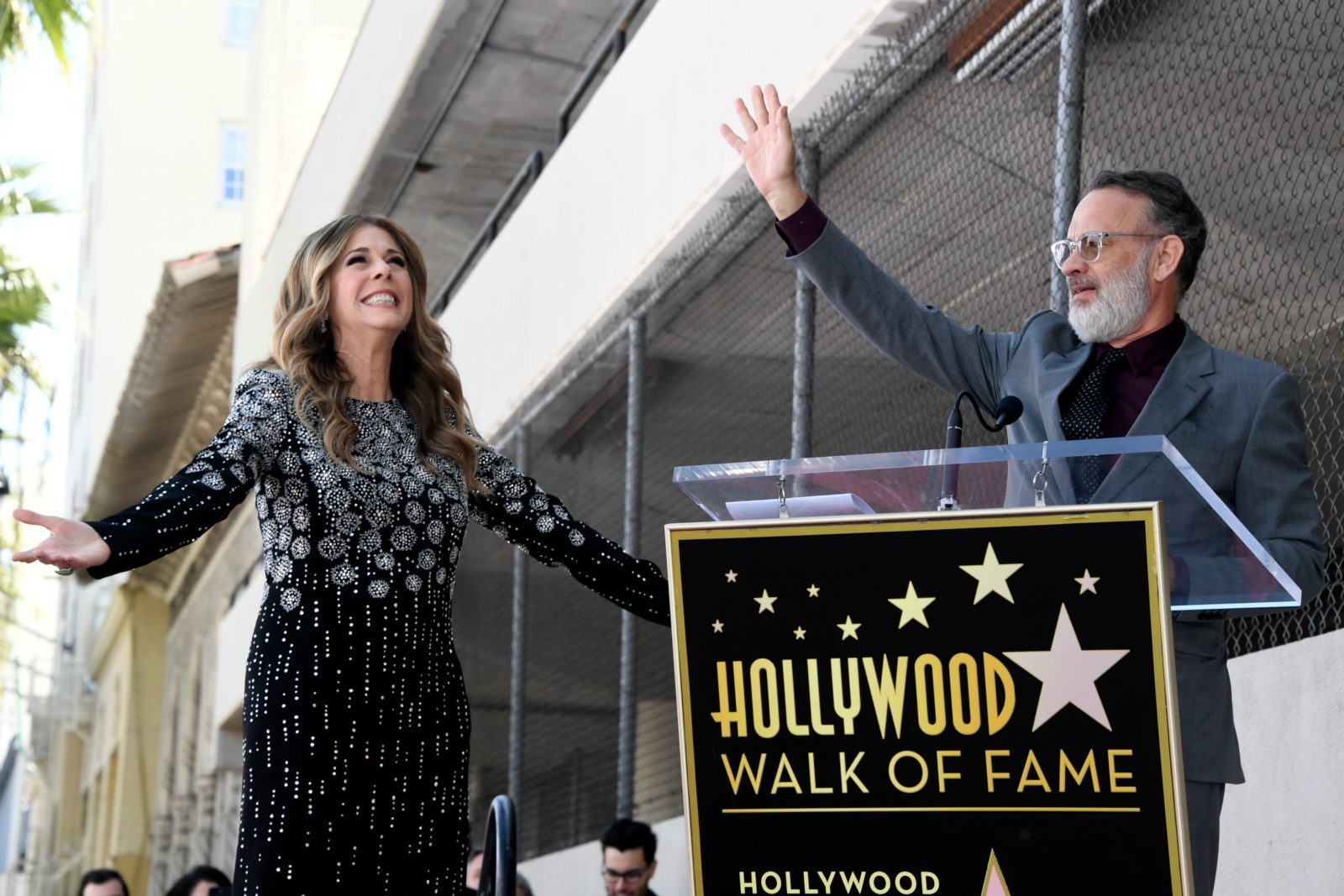 Posting a photo of the couple staring lovingly into each other's eyes, she wrote: "Four years ago when I was diagnosed with breast cancer, I had so many different thoughts. You're scared, anxious, you think about your own mortality.
"So I had a serious discussion with my husband that if anything happens, I wanted him to be super sad for a very long time and I'd also like a party, a celebration."
She said that the experience has inspired her to write a new song and added: "Out of that story, I wrote 'Throw Me a Party' with @lizrose0606 and @kristianbush —3 DAYS until my new album #halfwaytohome is released. #throwmeparty #music #singer #songwriter."
It got a stream of comments from fans, with US musician Dan Wilson applauding her honesty and writing: "Wow @ritawilson – thanks for this. Sometimes I think I take for granted what an inspiring and joyful life-force you are. I love 'Throw Me a Party', can't wait to hear the new album! Also, ha ha, 'super sad for a very long time'."
Meanwhile another wrote: "Going in for my double mastectomy next week. Thank you for this," and one fan added: "@ritawilson Just amazes me that I ran into this post. I was just diagnosed this last Friday, now I'm experiencing the same feelings you had. My day to celebrate will soon come too. Thank you for sharing."
Wilson, who wed Hanks in 1988, underwent a double mastectomy and reconstructive surgery following her diagnosis.
Are you a fan of Rita Wilson and Tom Hanks? Have you faced the same worries and concerns as Rita following her cancer diagnosis?