Tom was joined by his wife Rita Wilson at the star-studded event and the actress looked sensational in a floor-length glittering gold gown for the occasion.
Rita, 63, showed off her stunning figure in the tight-fitting gown which was adorned with gold sequins and featured several layers of dramatic fringing around the hemline. She paired the dress with a simple clutch bag and a pair of drop earrings, while her hair was styled in a sophisticated up-do.
Meanwhile Tom looked dapper in a velvet tuxedo jacket, with satin lapels, and a classic black bow tie, which he paired with a crisp white shirt, black suit trousers and a pair of patent leather slip-on loafers. The couple were also joined on the red carpet by their son Truman Hanks and Tom's daughter Elizabeth Hanks.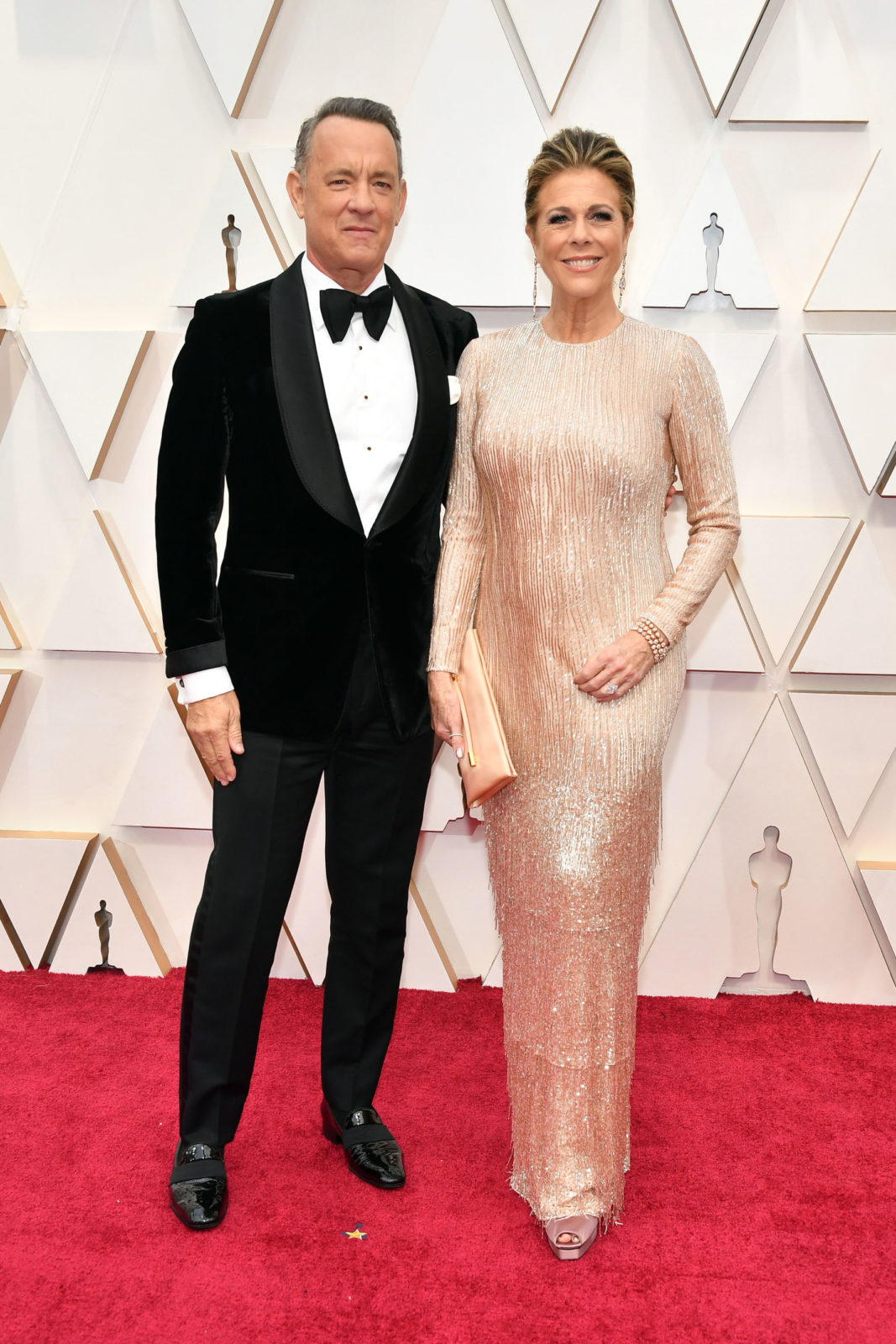 Tom was nominated in the Best Supporting Actor category for his role as much-loved American TV star Mr Rogers in the recent biopic A Beautiful Day In The Neighbourhood.
He was nominated alongside Brad Pitt, Sir Anthony Hopkins, Al Pacino and Joe Pesci, with Pitt taking home the gong for his performance in 2019 movie Once Upon A Time In Hollywood.
Hanks was recently honoured at the 77th Golden Globe Awards last month when he was handed the Cecil B. DeMille Award, which is handed out each year by the Hollywood Foreign Press Association to individuals who have made "outstanding contributions to the world of entertainment".
The Big star became emotional on stage as he accepted the award and discussed his family in his acceptance speech, describing Rita as "fantastic in every way". He also described himself as having five kids, rather than four, so as to include his eldest son Colin's wife.
"A man is blessed with a family sitting down front like that," he said. "A wife who is fantastic in every way, who has taught me what love is. Five kids who are braver and stronger and wiser than their old man is.
"And a loving group of people who have put up with me being away months and months and months at a time."