A statement shared on the Det Danske Kongehus official Instagram page read: "Her Royal Highness oversaw the official inauguration of the emergency center by symbolically cutting a red ribbon set up in the new lobby.
"Subsequently, the Crown Princess was given a tour … Here, the Crown Princess survives, among other things, an exercise in which a figurine played a patient who had suffered an accident. The patient arrived for treatment in the emergency center, where a trauma team received and began treatment while the Crown Princess watched." [sic]
Fans of the princess – who will one day become queen – were quick to compliment her for the stylish appearance on social media, with one person writing: "Class act the Crown Princess!" Another said: "Lovely Princess Mary."
While a third commented: "HKH looks sensational! Well done, Crown Princess Mary, you always do a brilliant job."
Akutcentret rummer desuden en udvidet operationsafdeling og faciliteter til dagkirurgi, ny skopi-klinik til…

Posted by Det danske kongehus on Monday, December 9, 2019
While statement headpieces have been all the rage this year, Mary's headband echoed the style of another European royal, the Duchess of Cambridge. Catherine has stepped out wearing similar accessories on numerous occasions this year, so much so that they have become part of her signature look.
The duchess donned a headband most recently when she attended the annual Festival of Remembrance at the Royal Albert Hall last month alongside her husband Prince William and other senior members of the British royal family.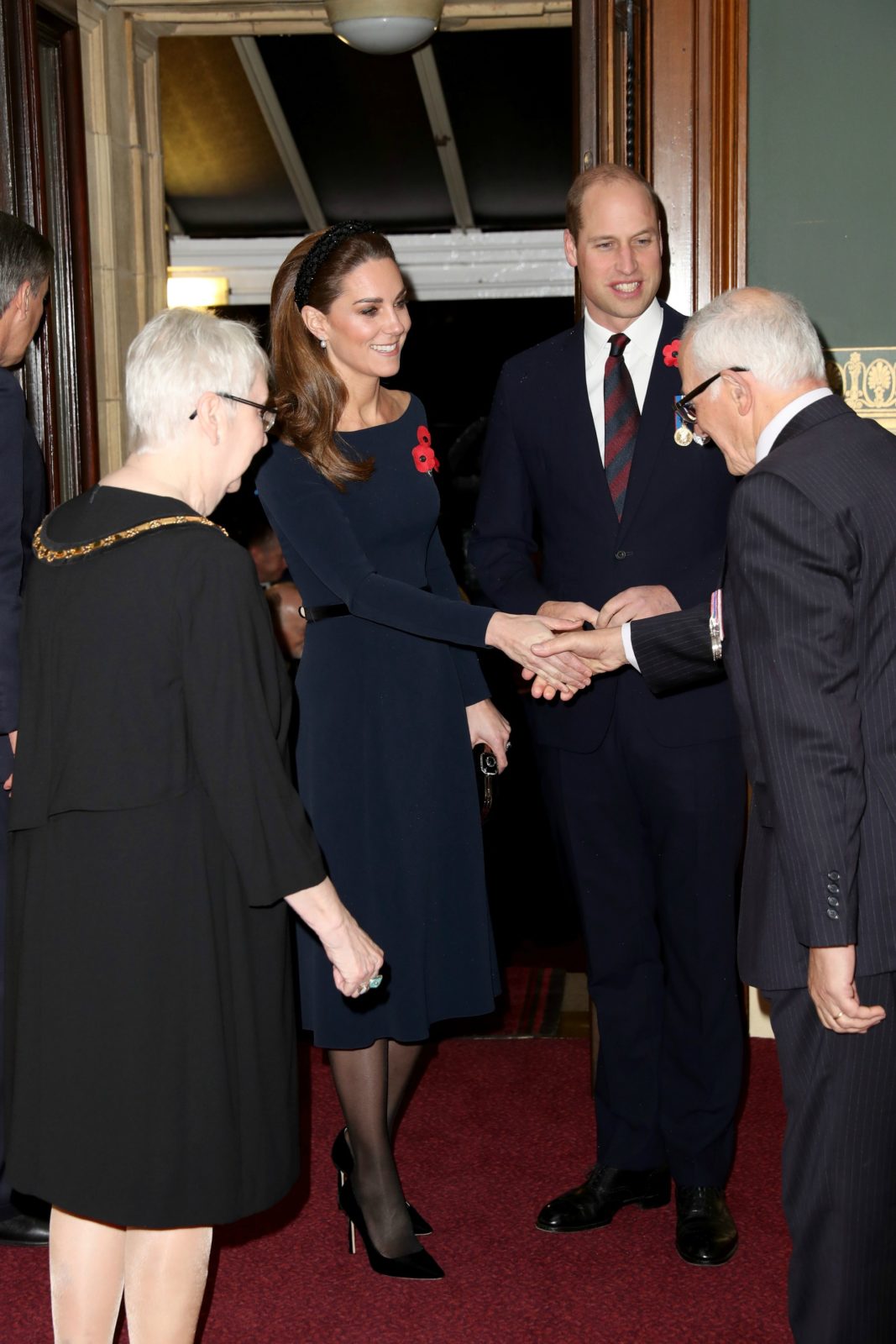 The mother-of-three looked stunning for the annual event in a slim-fitting navy dress which she dressed up with a dazzling beaded headband from high street retailer Zara. Catherine has also opted for oversized headbands for other special occasions, including last year's Christmas Day church service at Sandringham and for the christening of the Cambridge's youngest child Prince Louis.