Wearing her hair in loose waves and adding some drop earrings, Mary couldn't fail to stand out as she once again delighted crowds. In fact, she's been going from strength to strength throughout her years in the royal family in Denmark, winning hearts right across not only the country but the world too.
Born in Tasmania, she moved to live there with her husband Frederik after marrying in a lavish fairytale wedding in May 2004, before welcoming four children together. And she's proved a natural in the royal spotlight ever since.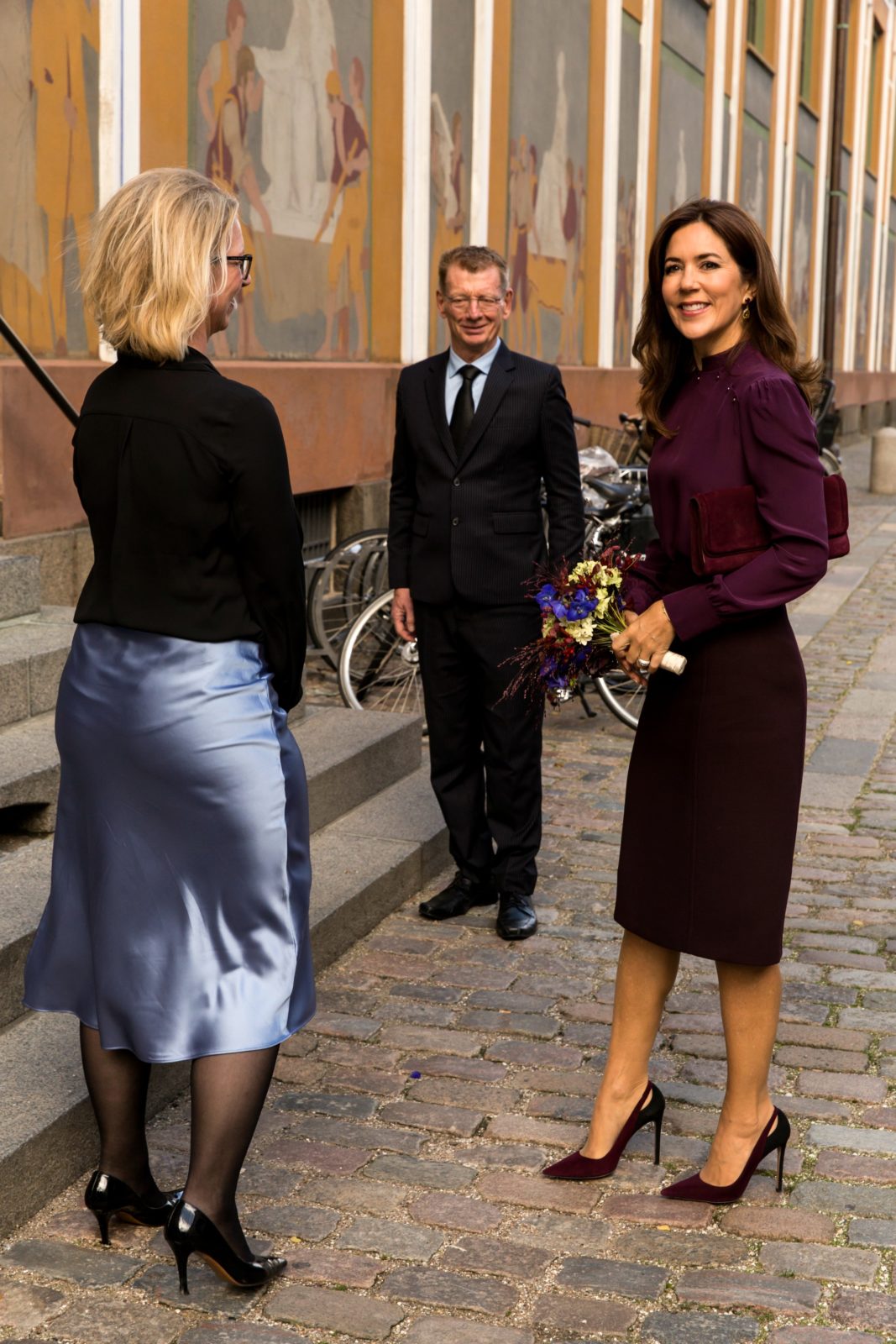 Her latest outing came as part of a very busy schedule recently, and just days ago she once again stole the style crown in a beautiful navy outfit that drew comparisons with everyone's favourite nanny, Mary Poppins.
Dressed in a matching long navy coat and headpiece, the Aussie-born royal looked just as gorgeous as the favourite nanny, smiling broadly for cameras as she officially opened a new bridge named after herself. But it wasn't just the coat which stood out, with the mother-of-four also adding a pop of red, with a pretty dress underneath.
Following on, the princess took a stroll along the 1.4 kilometre bridge which connected West and North Zealand over the Roskilde Fjord inlet. The bridge sits nearby a similar structure which was named after Crown Prince Frederik's bridge, which was created in 1935 and named after Frederik 9. Also marking the occasion, Mary helped to start off a special race, with about 10,000 people walking or running 5kms or 10kms over the new bridge. Fans have commended Mary for her ongoing support for the community, with many noting how beautiful she looked in her Mary Poppins inspired look.
"Just like Mary Poppins," one person wrote on Instagram. While another commented: "Beautiful sweet Mary, you made the impression. Thank you for all your smiles and warm handshakes today." Meanwhile a third added: "She is simply so sweet and sympathetic to look at … our beautiful beautiful Mary. Always a pleasure to see her."
And just a day earlier she stepped out in a pretty and formal cream suit jacket and wide leg pants for the Healthcare Denmark Summit. The princess was a picture of elegance in the ensemble as she met with health ambassadors from Germany, the US, Sweden, the UK and Canada.
Held at the Kennedy Centre in Glostrup, Denmark, the event ran over two days and focused on the work of a network of professionals which have helped to strengthen the international knowledge of the country in the health field. After giving a short speech to attendees, Mary was given a tour around the laboratory at Genomcenter Øst, which is currently working on diagnostics, treatment and research in eastern Denmark.