Bert Newton's wife sported a stylish leopard print, velvet coat for the special occasion which she paired perfectly with a pair of black pants and boots.
Beside her stood Lauren who followed her mother's lead with a dark colour scheme in black pants, a black blouse and a multi-coloured bomber jacket.
While the eldest daughter of Lauren and husband Matt also took a page out of her grandma's book, wearing a black dress, black boots and a comfy leopard print coat.
Meanwhile, little Lola went for a more colourful outfit, in a navy dress with flowers in green, pink and yellow. She matched this with a bright pink coat and a pretty pink bow in her hair.
The four stepped out together to watch the captivating performance in Melbourne which is based on the life of Phineas Taylor Barnum, an American showman who founded the Barnum and Bailey Circus.
Starring in the musical is Australian entertainer Todd McKenney as Barnum and TV actress Rachael Beck as wife Charity Barnum.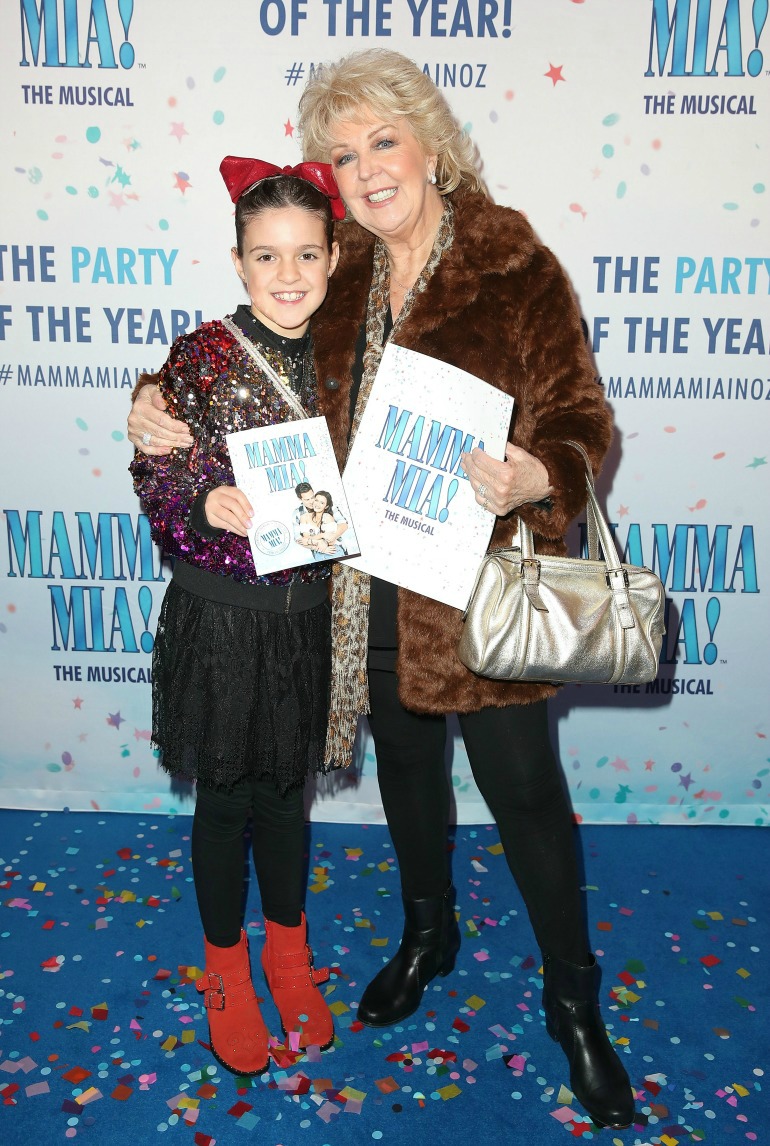 This wasn't the first time Patti has treated her grandkids to a special outing. Last year the grandma took Eva along with her for the opening night of Mamma Mia! in Melbourne.
The proud grandmother uploaded an image to Instagram from the event with the caption: "Eva and I know all the songs. Opening night Mamma Mia can't wait."
Fans were quick to comment with one writing, "Two gorgeous looking girls and I can't wait to see it," and another added, "Sending lots of love to you and your beautiful family."
Are you a fan of Patti Newton? Do you like Patti's style?