Patti's second eldest grandchild Lola looked very grown up in a white striped shirt and leopard print jacket, matching with her mum Lauren who also sported a coat in a similar pattern.
Meanwhile, Lola was absolutely adorable in a bright pink jacket, multi-coloured skirt and yellow flower headband. Little Monty on the other hand was the cosiest of the lot in a cute onesie.
The second youngest of Lauren and husband Matt's children had an outfit change throughout the event, looking incredibly cute in a second photo posted on social media by his grandmother.
Monty sported a huge smile on his face as he waved to the camera with a tasty looking doughnut in his other hand.
"Monty loved the show as much as the doughnut!" Patti wrote alongside the image.
Fans were quick to comment on the beautiful images with many praising the family for their close and special relationship.
"Lovely family photo, looking so happy and enjoying life," one person commented on Instagram. "Wonderful to see."
While another added: "Such a beautiful photo and a gorgeous family."
Patti is certainly no stranger to the spotlight as her impressive performing career has kept her in the public eye for decades, but it was her grandkids' time to shine earlier this year as they joined her at an event in Melbourne.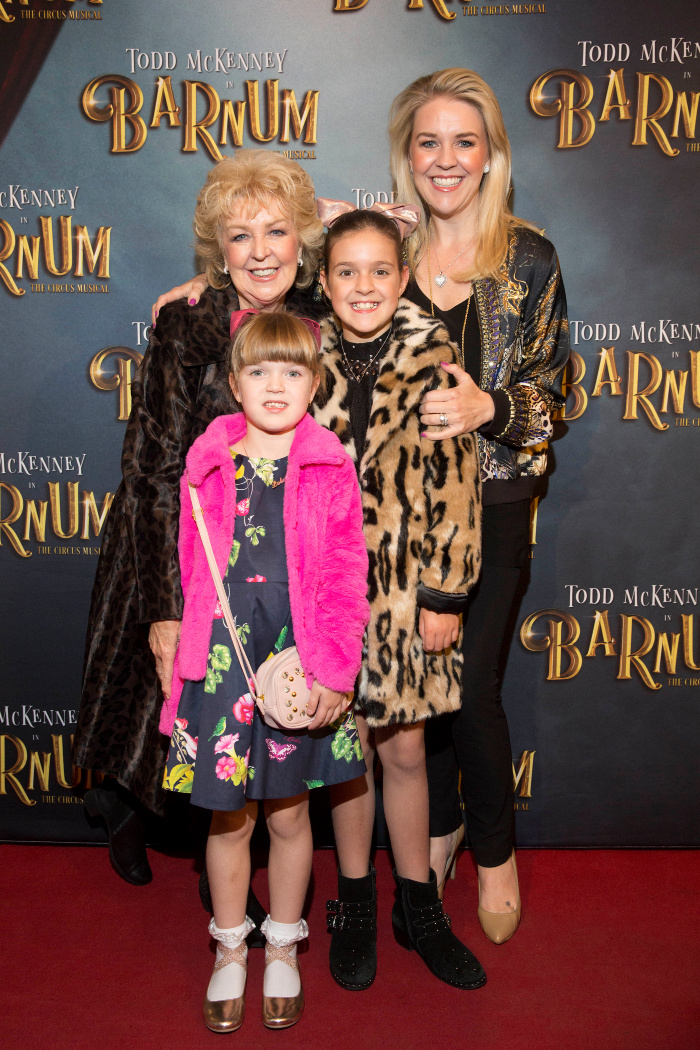 The 74-year-old looked every bit the proud grandmother at the opening night of 'Barnum the Circus Musical' on Thursday with her daughter Lauren and granddaughters Eva and Lola by her side.
Read more: Doting grandma Patti Newton shares spotlight with cute grandkids at event
The close-knit family members beamed as they posed for a snap together on the red carpet before taking their seats at Melbourne's Comedy Theatre. Patti cuddled up closely to her adorable grandkids who confidently smiled for the cameras alongside their mum.
Are you a fan of Patti Newton? How many grandkids do you have?