Read more: Nicole Kidman leaves little to the imagination in very daring dress
Keeping things a little more casual, Nicole paired the looked with some flat sandals and wore her blonde hair tied back in a loose up do.
The actress appeared as smitten as ever with Keith, as the pair left the theatre hand in hand after greeting the stars of the show inside.
She's undergone a major transformation in the years since starring as lead character Satine in 2001 alongside Ewan McGregor.
Read more: Dazzling Nicole Kidman's very loving display with Keith Urban in Paris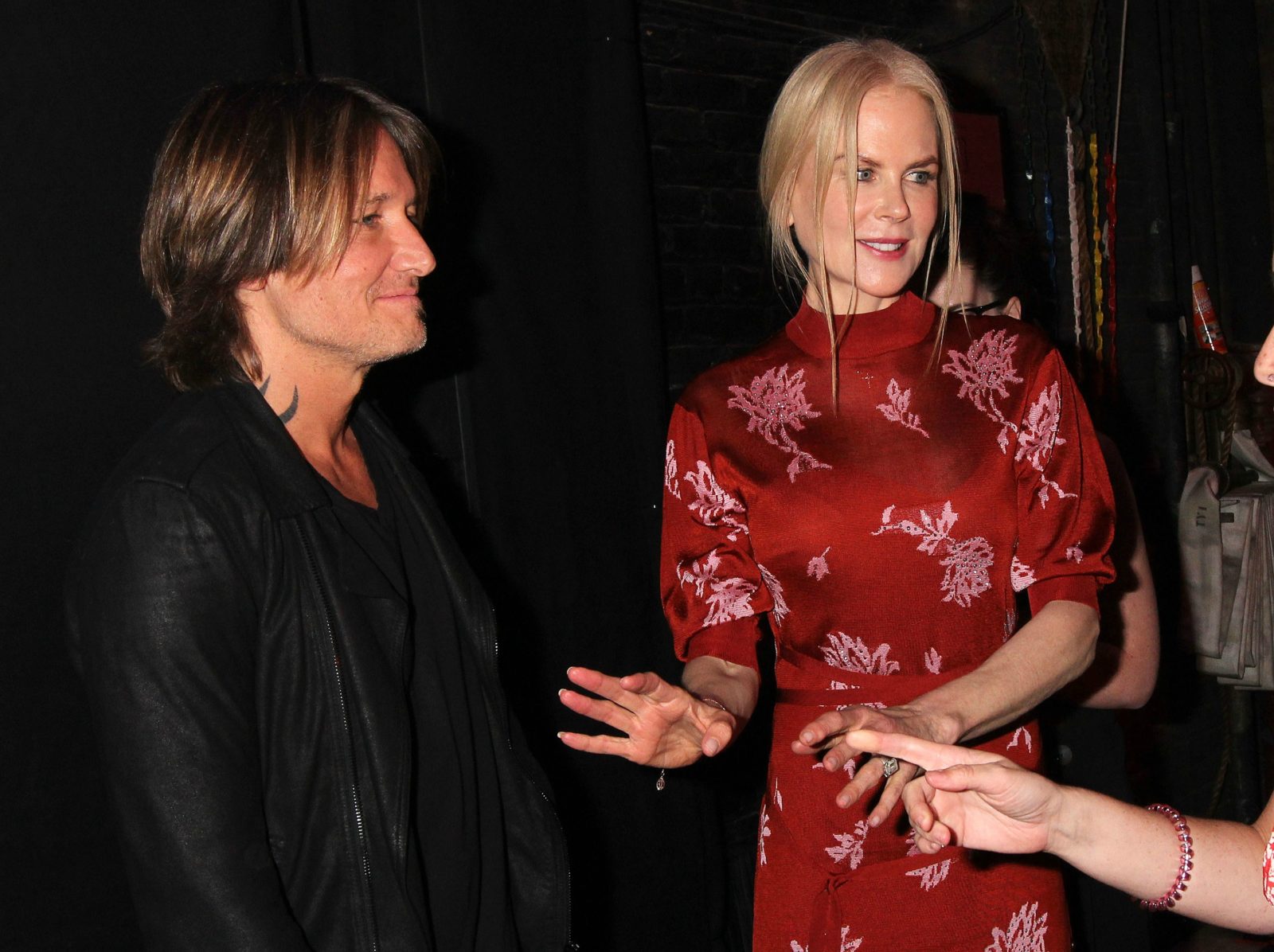 Sharing a series of photos on Instagram to celebrate the evening, Nicole wrote: "What a joy to see @MoulinRougeBway last night! It blew my mind!
Read more: Nicole Kidman steals the show as she debuts three stunning outfits in one day
"Get a ticket as soon as you can! And Karen and Aaron as Satine and Christian were superb. Thank you to all the cast and crew for greeting us with such open arms. #MoulinRouge."
Fans heaped praise on the star for her statement look with one commenting: "You will be always my satine… the best satine," while another added: "No one can replace you."
Read more: Keith Urban and Nicole Kidman celebrate 'pure love' on 13th wedding anniversary
And one wrote: "So beautiful… I love you Nicole so so much!" while one added: "I watched you in the movie version at least 50 times .. it was magical ! Wonderful that you were able to relive it "live" with this wonderful cast. So special."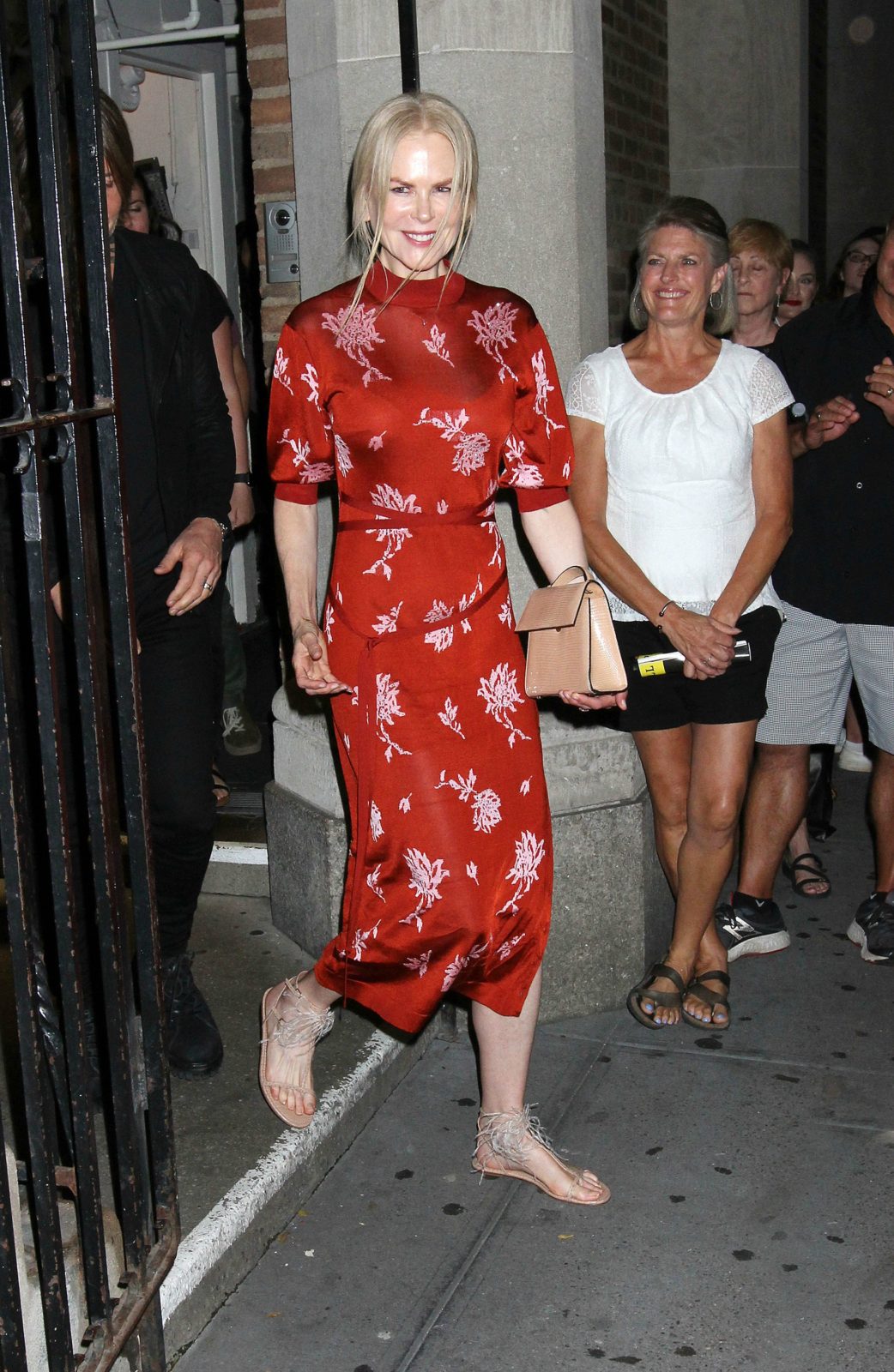 Meanwhile, Nicole previously opened up on TV show The Jess Cagle Interview about how filming the movie at the time helped her come to terms with her high profile divorce from ex husband Tom Cruise.
"We put a lot into [Moulin Rouge] so there was no choice there," she said at the time, when asked about taking on the work in the aftermath of her split. "I'm so glad I did.
Read more: Nicole Kidman sends fans wild with raunchy magazine shoot
"At the same time, pushing through that stuff, I think, it's a great thing to do. I think people that have gone through things a lot of the times will tell you, just [take it] day by day, right? You push through it."
She added: "Everyone was so good to me. It was like, 'Come on. Off we go. Onward'. It was a really good approach. It's a great life lesson. 'Onward'."
Do you like Nicole's outfit? What are your memories of watching her in Moulin Rouge?