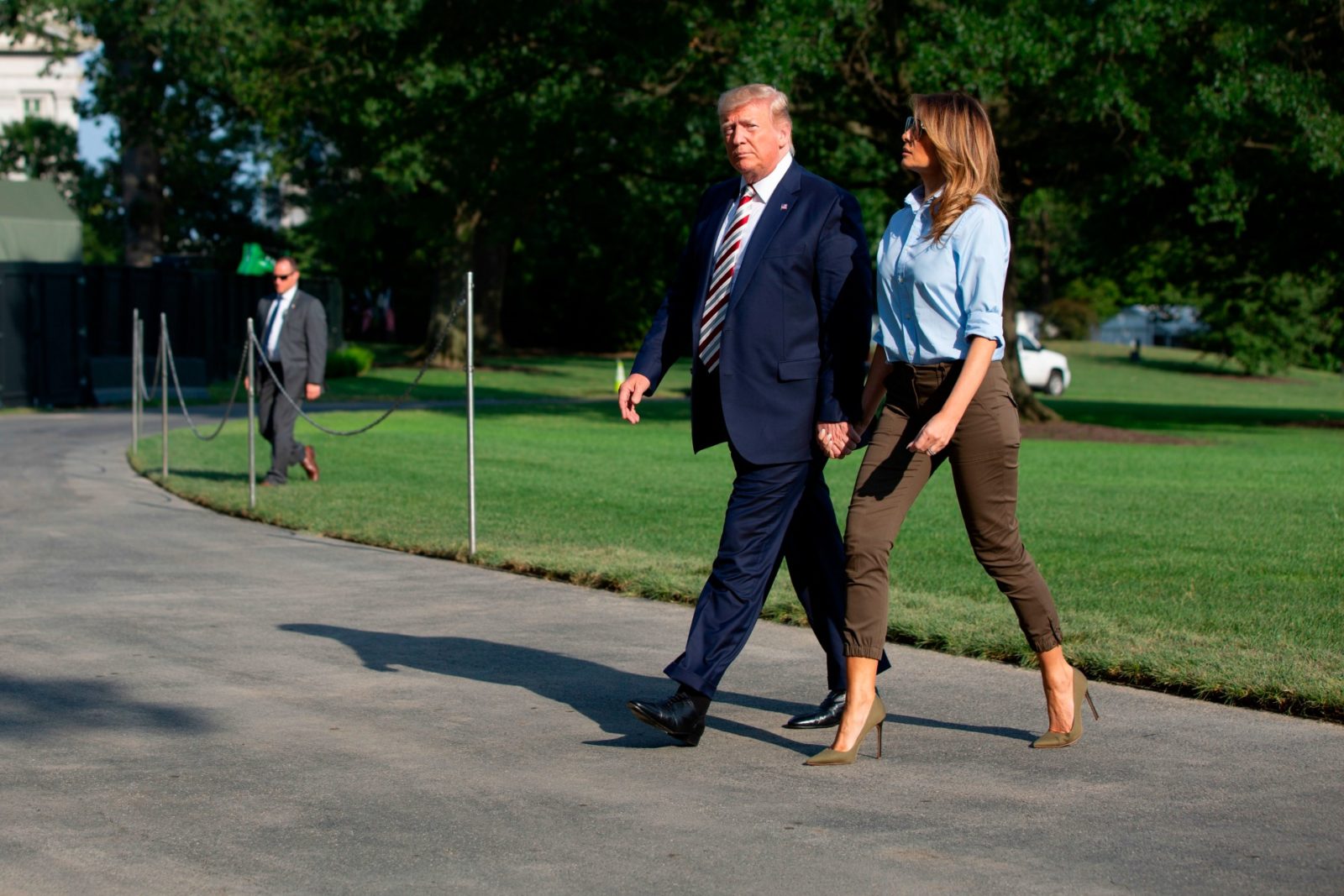 Melania paired the elegant ensemble with tan stilettos and wore dark sunglasses for the grand arrival. As for her hair, the mother-of-one kept with her usual down wavy style. Meanwhile, her husband, 73, dressed in a navy blue suit and red tie.
Melania's stylish entrance comes as several reports claimed the mother-of-one is pushing the president to make his first presidential visit to Australia this year.
According to the news outlet, American politician Mick Mulvaney, who is reportedly close to Australia's ambassador to Washington, former federal treasurer Joe Hockey, is working hard to make the trip a reality.
Meanwhile, it comes after Melania and President Trump revealed last month they will be hosting an official state visit and state dinner in September for Prime Minister Scott Morrison and his wife Jenny.
"The visit will celebrate our two countries' close friendship and shared history, and reaffirm our common vision for global peace, security, and prosperity," the White House said in an official statement on its website.
It's the only second state dinner the president has held since he was inaugurated into the White House — the first was for French President Emmanuel Macron in April 2018.
Are you a fan of Melania Trump? Do you like her style?