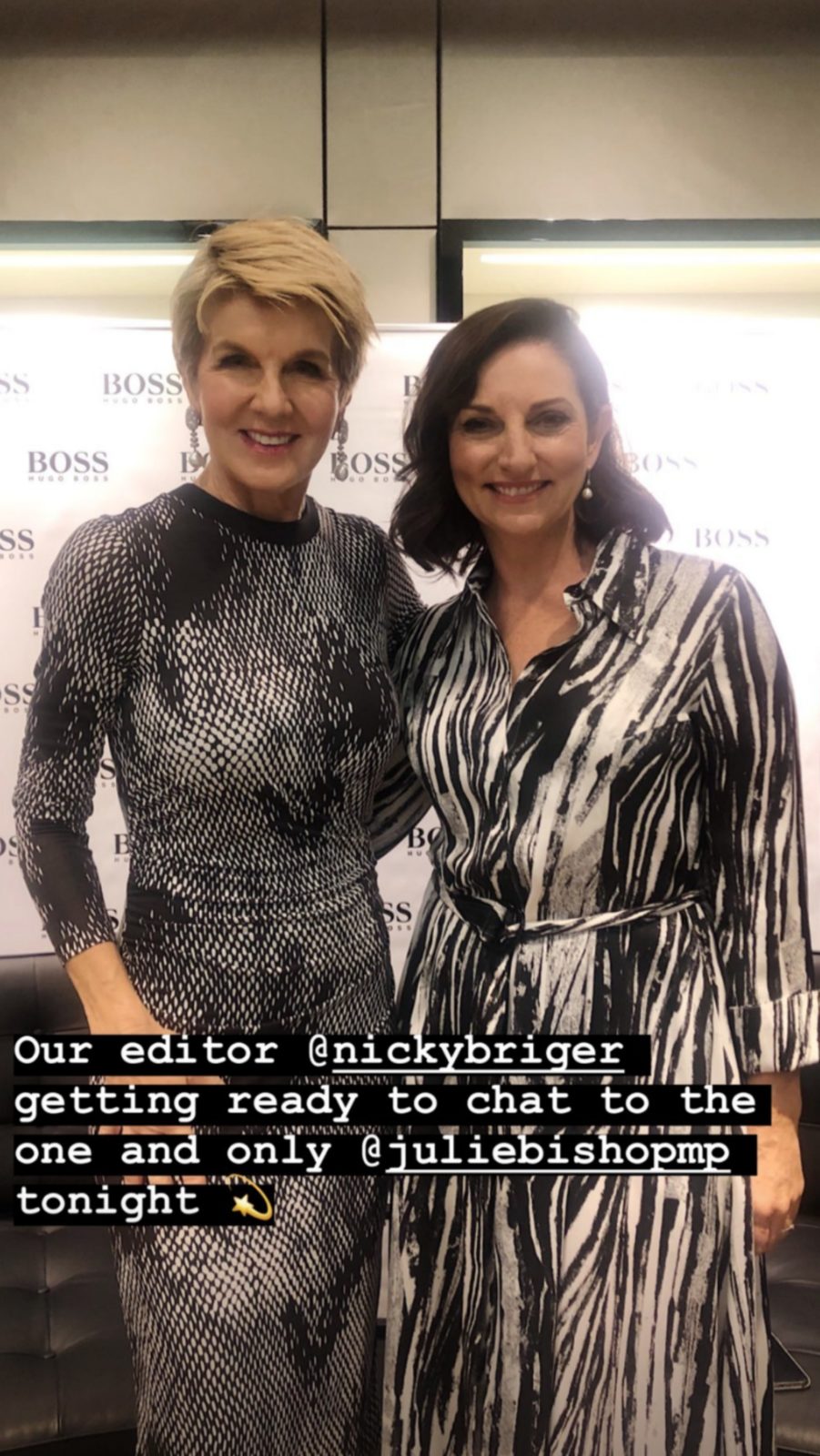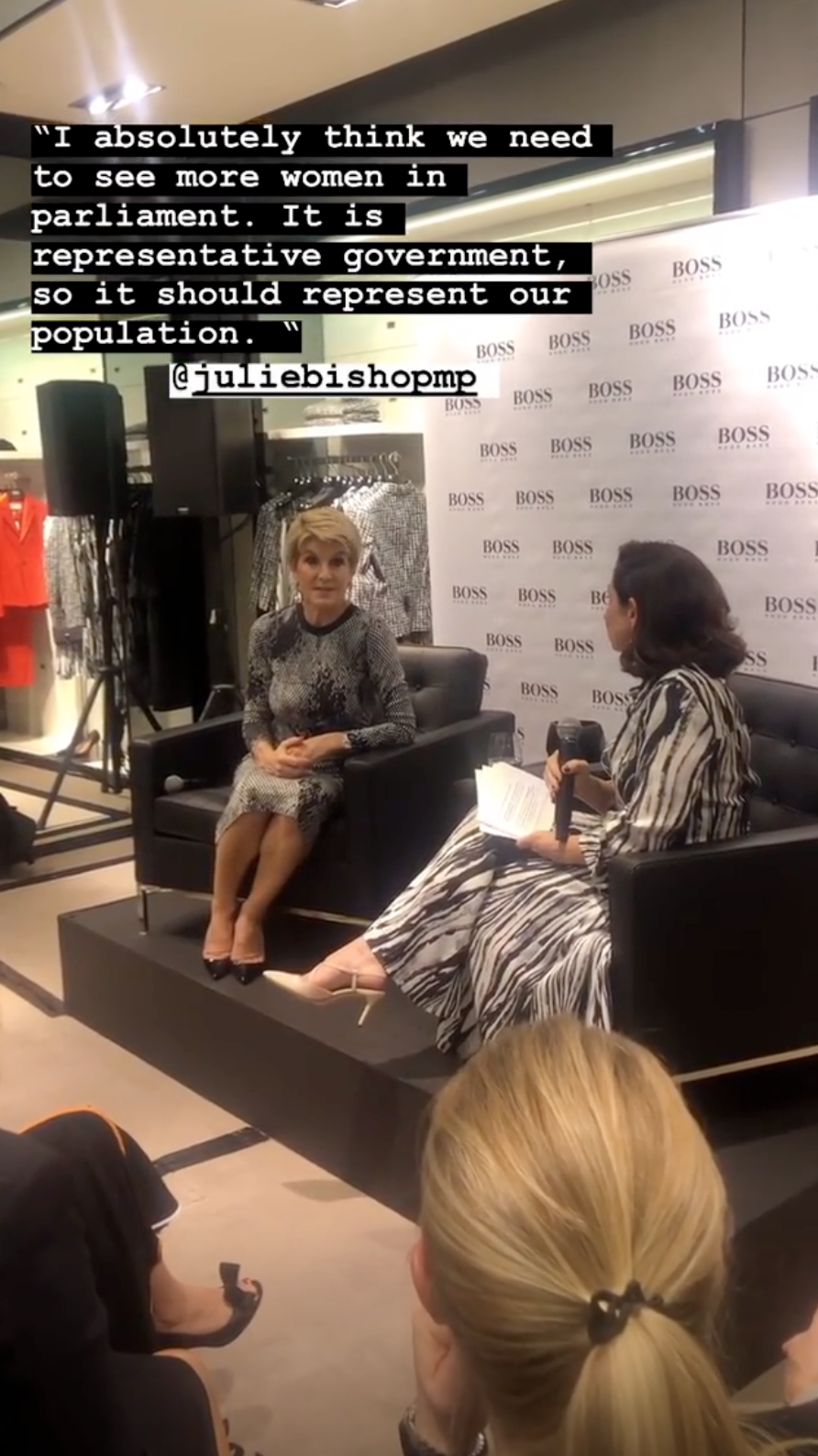 It has been a busy week for Julie who opened up on what she's previously described as the most emotional day of her career on Andrew Denton's Interview on Tuesday night. The former foreign minister recalled the heartbreaking moment she spoke to each of the families who had lost loved ones in the MH17 tragedy. And the former politician also took the opportunity to slam sexism in politics in a passionate speech, condemning a previous attack on Julie Gillard.
Recalling the MH17 plane crash that claimed 38 Australian lives in 2014, Bishop, 63, appeared to hold back tears and become momentarily choked up as she recalled how she phoned all of the "more than 30" families who lost a loved one. She told Denton she reassured them she would do all she could to bring their family members' bodies home.
Read more: Julie Bishop shows rare emotion as she opens up on hardest day of her career
"[I was] on my way to New York sitting in an airport lounge… I started ringing the families. Terrible, it was really, really terrible. It makes me sad even thinking of it now," she admitted. Asked by the host how she could possibly know what to say in such a terrible moment of grief, Bishop explained that she focused on what she could do – which was reassure them she'd try her hardest to ensure their families' bodies were returned.
One couple that truly hit Bishop hard at the time were the Maslins, who lost three kids Mo, Evie and Otis Maslin, aged 12, 10 and eight – along with their grandad Nick Norris – in the tragedy. "They were very well known in my electorate and I spoke to Maz (Mr Maslin) that day and it was terribly sad," she recalled. "They were on the edge, they didn't think they could go on."
Bishop has previously described the day as the most emotional of her entire career, while officially announcing her resignation from politics in an emotionally-charged speech. She called on her successor Marise Payne at the time to continue to fight for justice for the victims.
Asked how she deals with such sadness, Bishop admitted she doesn't "know if I ever have" let go of the sadness and added: "I still see the families when there are anniversaries or memorial services… they get in touch with me from time to time… It's quite remarkable the number of times I will be somewhere quite random and someone will sidle up to me and say, 'I'm the cousin of so and so, I was the brother of'…' it touched so many lives."
Elsewhere, Bishop took the opportunity to discuss sexism in politics – something she has been very passionate about in the past. She hit out over a past sexist attack on former PM Julia Gillard, labelling it "pathetic" and "grotesque in its brutality".
She was referring to an event in 2013 which saw a menu handed out at a Liberal National fundraiser in Queensland, describing a "Julia Gillard Kentucky Fried Quail – small breasts, huge thighs and a big red box". Tony Abbott later condemned the incident at the time. Sighing on camera, Bishop admitted it was "grotesque in its brutality, it was so childish undergraduate – no, not even undergraduate – humour".
Are you a fan of Julie Bishop? Do you like her style?