She joined the likes of Cheryl, Camila Cabello, Amber Heard, Andie McDowell, and Eva Longoria for the show, with the all-star line-up promoting inclusivity, spanning age, backgrounds, and body types. And Mirren celebrated the moment further on social media shortly after, sharing two of the images with her fans.
She wrote: "Take off! Such a grand time on the runway in Paris with my L'Oreal family. I had a blast with all the girls and boys and men and women." Before jokingly adding: "And literally taking off.."
Speaking to Vogue at the event, Mirren admitted she wouldn't have felt as comfortable taking part if she was seen as offering a "novelty", being an older woman taking part, but she immediately jumped at the opportunity when she understood the amazing message behind this show. "If it was just me in a show, it would be, 'Oh, what an amazing novelty that they have a really old woman walking!'—and I wouldn't feel so good about that," she admitted.
"But here we are, a whole, diverse group of sizes, shapes, genders, and races. We're making a statement about inclusivity of the family of L'Oreal and I think that's a great message and I'm happy to be a part of it." She jokingly added: "I just hope I don't fall over!"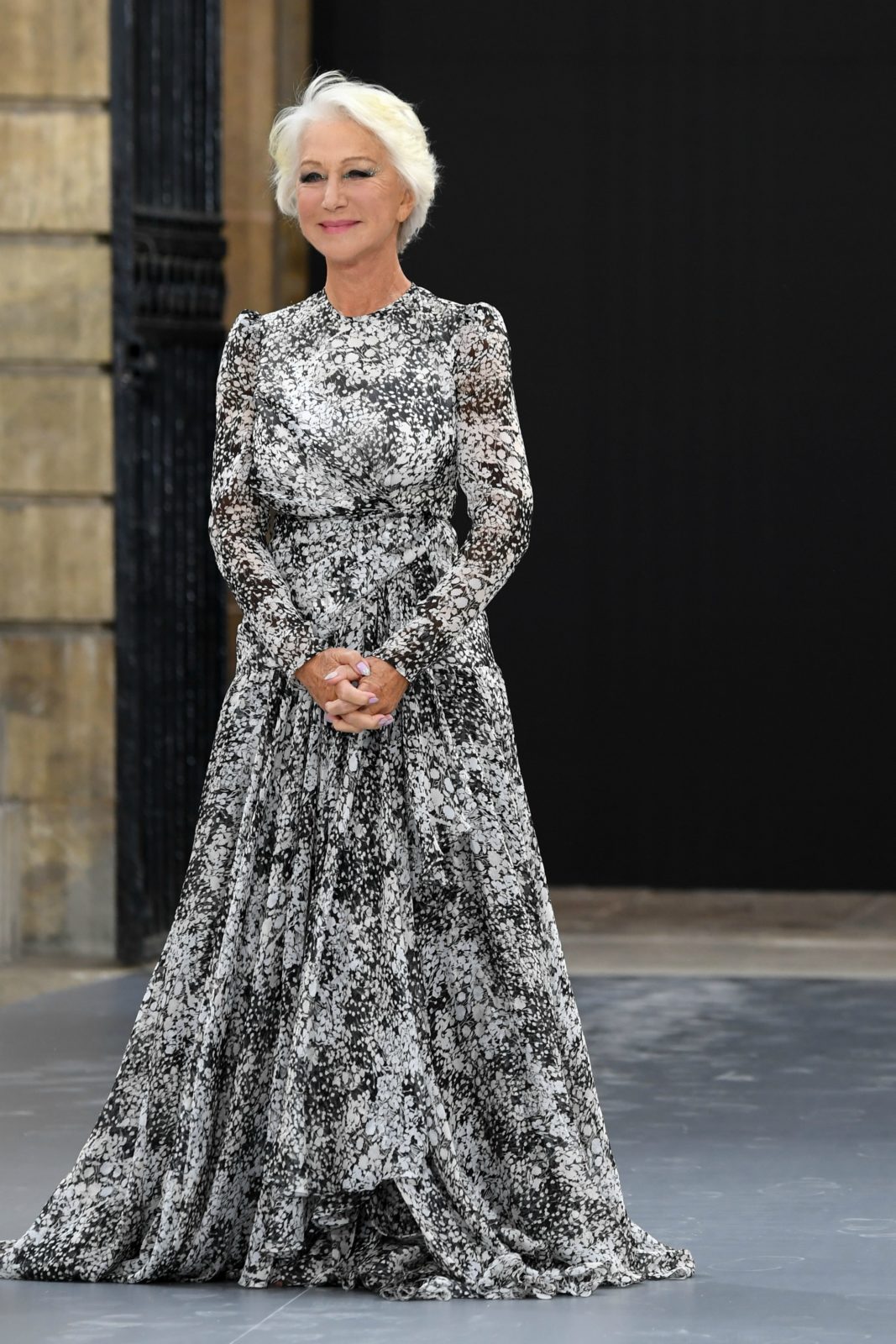 Safe to say she didn't. And it's been quite the week for the actress as it comes just days after her very royal entrance to the premiere for her new TV series Catherine the Great.
The Hollywood legend rose above the crowd as she was carried in a litter by four dressed-up men as she smiled and greeted fans before stepping out in a flourish to reveal her incredible outfit. And she shone out in a very classy look for the occasion.
Wearing a navy textured corset-style blouse, Mirren showed off her figure and coupled it with some retro-style black flares that completely covered her feet. And she added to her regal look with a stunning diamond necklace that fell down her chest and she matched it with some beautiful drop earrings.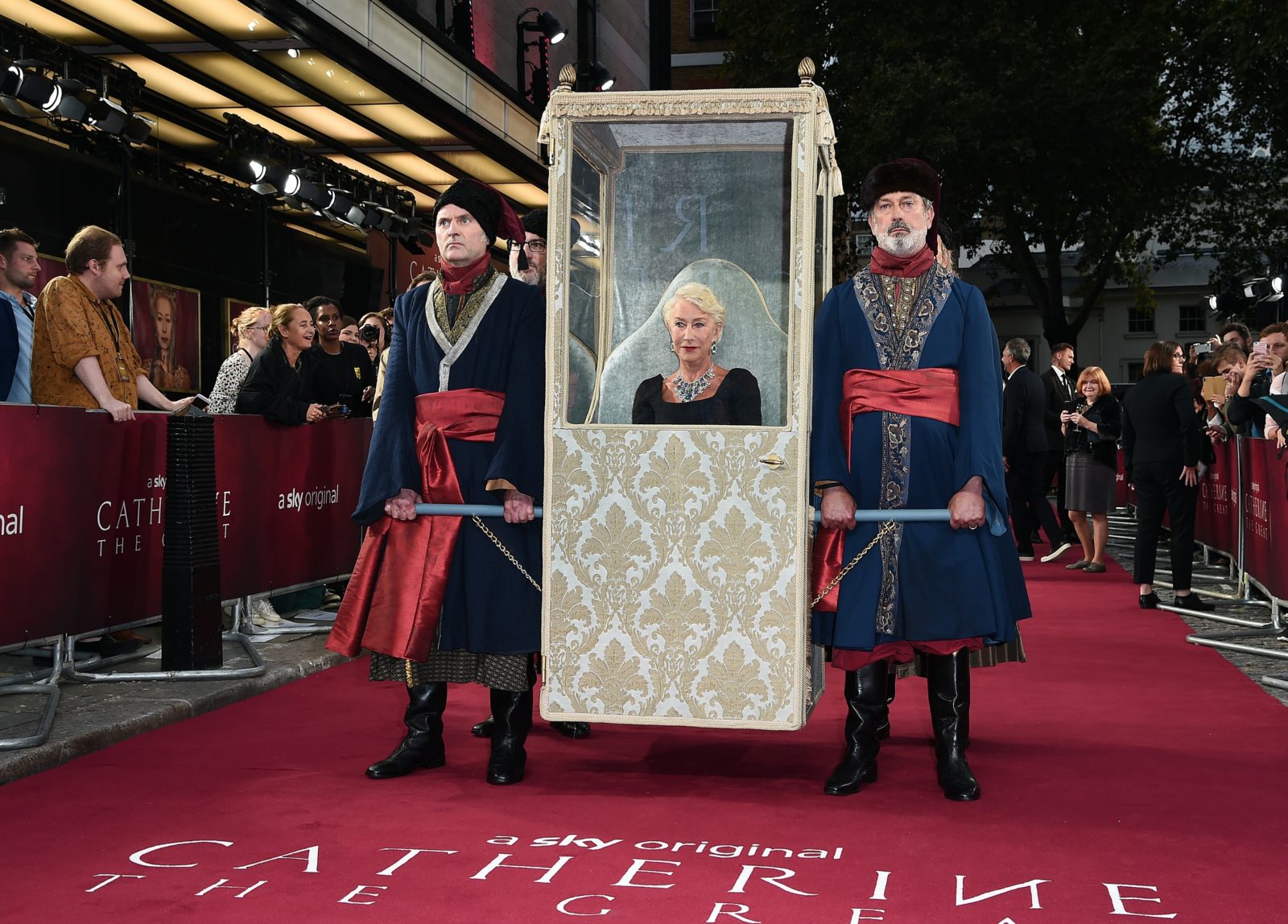 The new period drama is scheduled to air on Sky Atlantic on October 3 and will follow Catherine's later years, during her 34-year reign between 1752 until 1796. According to Sky, it "delves into the politically tumultuous and sexually charged court of the most powerful female monarch in history".
Playing royalty comes naturally to Mirren now, as she won her best-actress Oscar for playing Queen Elizabeth II in 2006's The Queen, before reprising her role in 2013's The Audience. She's also previously played both Queen Charlotte and Queen Elizabeth I.