The 75-year-old delighted fans when she stepped out at the BBC Cardiff Singer of The World awards night in the UK wearing a skirt fashioned from the US $40 (AU$57.50) bedding item. Proving that you don't need a lot of money to look a million bucks, Te Kanawa paired the creative clothing item with a stunning white, long-sleeved, lace top.
Speaking about the unique idea, the talented vocalist said it was like a dream come true when she discovered the beautiful bed sheet.
"I have been looking for a hydrangea print for years," she said according to The Daily Mail.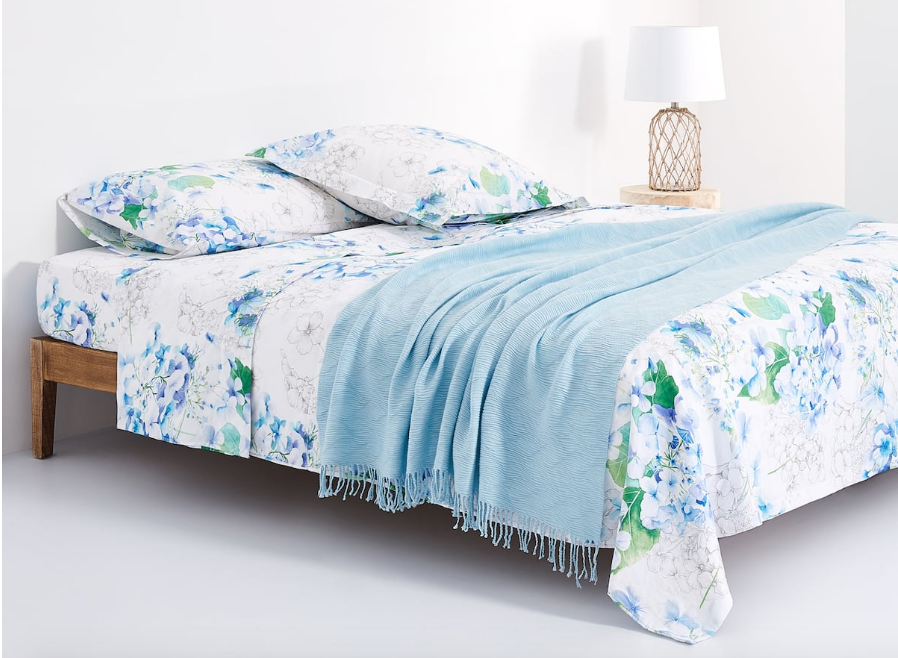 "And when I saw this sheet, I thought my prayers had been answered."
Keen sewers are always on the look out for new creative ideas with handkerchiefs often used to create nifty masterpieces. You might remember when men carried fresh hankies, as they are more commonly known, in their pockets and had them at the ready for the lady in their life. Some women even carried pressed pieces of beautiful fabric. However, today hankies are considered 'vintage' pieces of attire.
You might have elaborately decorated or embroidered pieces that have been handed down through the family, but even without delicate decoration you can still take your old handkerchiefs and turn them into something new.
Old hankies are the perfect size for creating an invitation to a party or other social event. You could use them for birthday invitations, baby shower invitations for your daughter or daughter-in-law, or even as wedding invitations.
Read more: Use old handkerchiefs for these decorating and craft ideas
If you have a hankie with intricate detail on the fabric, why not display it in a frame and highlight its beauty? You could even hang a collection of them for a unique and charming twist on the gallery wall. It'll certainly be a talking point for any guests.
Do you enjoy sewing? Have you ever made any clothing out of bedding items? What do you think of Dame Kiri Te Kanawa's skirt?