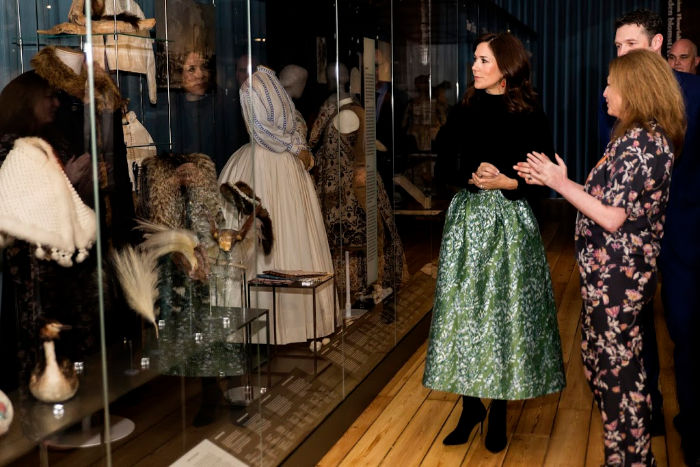 Based on a similar exhibition from London's Victoria and Albert Museum, Fashioned from Nature focuses on using nature's own materials in the fashion industry and the effects on the environment of the industries current production methods and consumption habits.
Earlier this week, Mary stepped out with her youngest children, twins Prince Vincent and Princess Josephine, as she treated the royal youngsters to a day out at Copenhagen Zoo.
The 47-year-old royal had visited the zoo the previous day with her mother-in-law Queen Margrethe II for the official opening of a new panda facility which houses pandas Xing Er and Mao Sun. The pandas were gifted to the zoo by the Chinese Government on a loan basis as a symbol of friendship between the two countries.
The Danish royal family took to social media to share photos from the family day out with snaps  of Josephine and Vincent meeting the adorable pandas.
In one image the twins can be seen looking intently into the enclosure to view the pandas adjusting to their new home. While another photo shows Mary standing proudly alongside her two kids with the new area behind them.
Are you a fan of Princess Mary? Would you like to see her return to Australia on a royal tour?