Mary teamed the beautiful gown this time with a crisp white blazer while she wore her brunette locks in an elegant up style. However, the princess carried the same mauve clutch bag and wore the same diamond necklace at both events.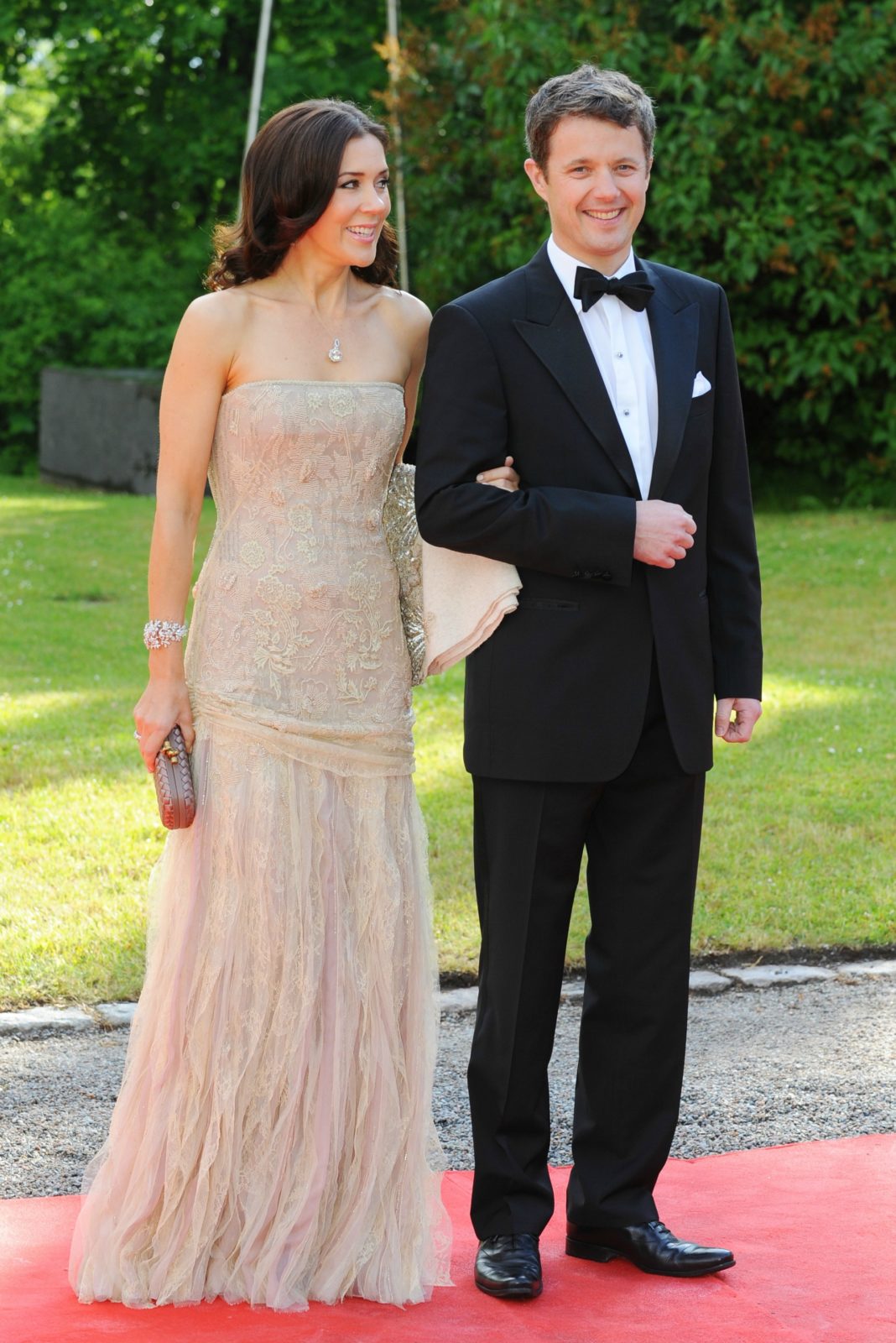 Meanwhile, Princess Victoria looked equally as stylish in a gorgeous blush dress for the occasion which was adorned with gold detailing and featured dramatic sleeves. She finished off the elegant ensemble with nude stilettos while she wore her hair pulled back in a low bun.
Earlier this week, Mary proved she is every bit the fashionista as she stepped out in another stylish outfit out alongside her husband Prince Frederik, Princess Victoria of Sweden and her husband Prince Daniel. Looking beautiful and elegant, Mary donned a zip up jacket to keep her walk in the cool weather, paired with a white skirt with blocks of blue during the days outings.
With her hair styled down in her usual down and slightly waved look, the 47-year-old smiled broadly for cameras while posing for photos with an umbrella in hand in case of a few drops of rain. Meanwhile, Victoria, matched her elegance and grace in a long beige dress, teamed with a brown belt around her waist and leopard print handbag.
Unlike Mary, the 42-year-old kept her hair pulled back into a low, tight bun for the occasion and pulled the outfit together with a pair of pretty dangly earrings. During her visit to Denmark with her husband Daniel, the pair were treated to a tour of various places around the country including a major hospital and a large Danish-Swedish business forum.
The networking event was the first stop for the royals who also stopped off at the visitor centre the House of Green where a number of innovative solutions for green conversion were presented. Later, the two couples made their way to Øksnehallen where Scandinavia's largest technology conference is currently taking place.
The day prior Mary turned heads with yet another stylish outfit, in a chic power suit as she welcomed Victoria and Daniel to Denmark. The 47-year-old looked stunning in grey-checked pants which she paired with a matching oversized suit jacket – looking every bit the fashionista that she is.
Wearing her hair tied tightly back in a rare ponytail, Mary looked stunning as she welcomed the royal couple. While she accessorised with sky-high black stilettos and a matching clutch bag. Her look certainly impressed her royal followers, with one commenting on social media: "I love Princess Mary' s style," while another added: "So stylish I love her."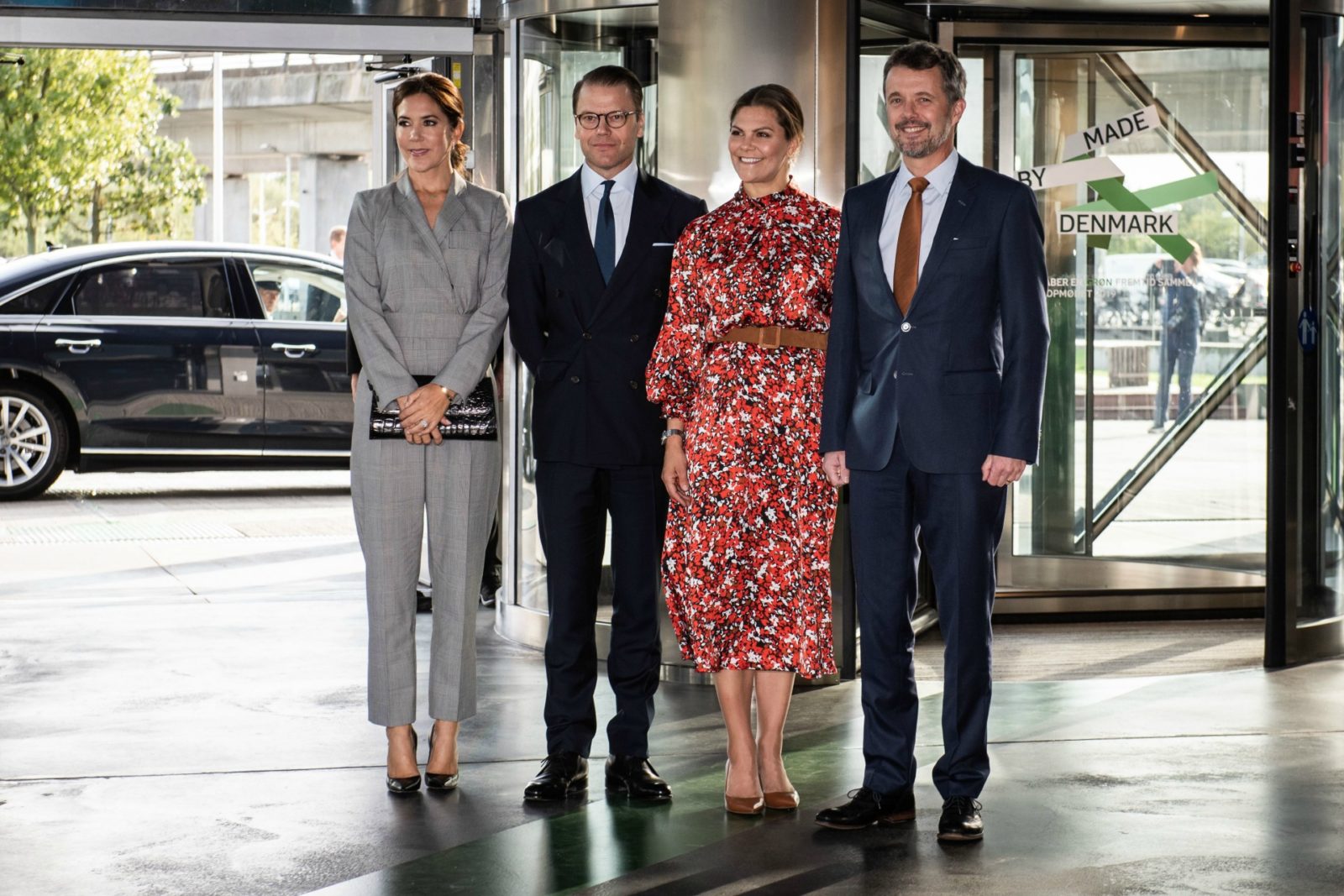 Meanwhile, Princess Victoria looked equally as glamorous in an elegant floral dress, which was cinched at the waist with a stylish tan belt. The floral number was teamed with matching high heels, a nude clutch and a pair of stunning pearl earrings, which added a touch of glamour to the outfit. She wore her brunette locks in a beautiful sleek up-do and opted for minimal makeup.