Also at the club, the Duchess attended a celebratory tea dance to mark the 90th anniversary of the British Dance Council – an organisation that aims to promote the physical, mental and social benefits derived from ballroom dancing. This part of the visit saw Camilla meet with dancers of different ages and even took to the dance floor with former Strictly Come Dancing judge Len Goodman.
Next, Camilla travelled to Hampton Court Palace where she visited the Royal School of Needlework and helped launch the new Faces and Figures in Stitch exhibition. According to the official Royal Family Facebook page, embroiderers at the centre create bespoke new commissions and restore historical textiles and heirlooms.
It's also something very important to Camilla and she is a Patron of the organisation. It famously created the bespoke lace on the wedding dress of Catherine, Duchess of Cambridge, as well as the coronation robe for the queen. During the visit, Camilla also got the opportunity to see her own embroidered portrait which will feature in the exhibit along with more than 100 other embroideries of key figures in history such as David Bowie, William Shakespeare and Nelson Mandela.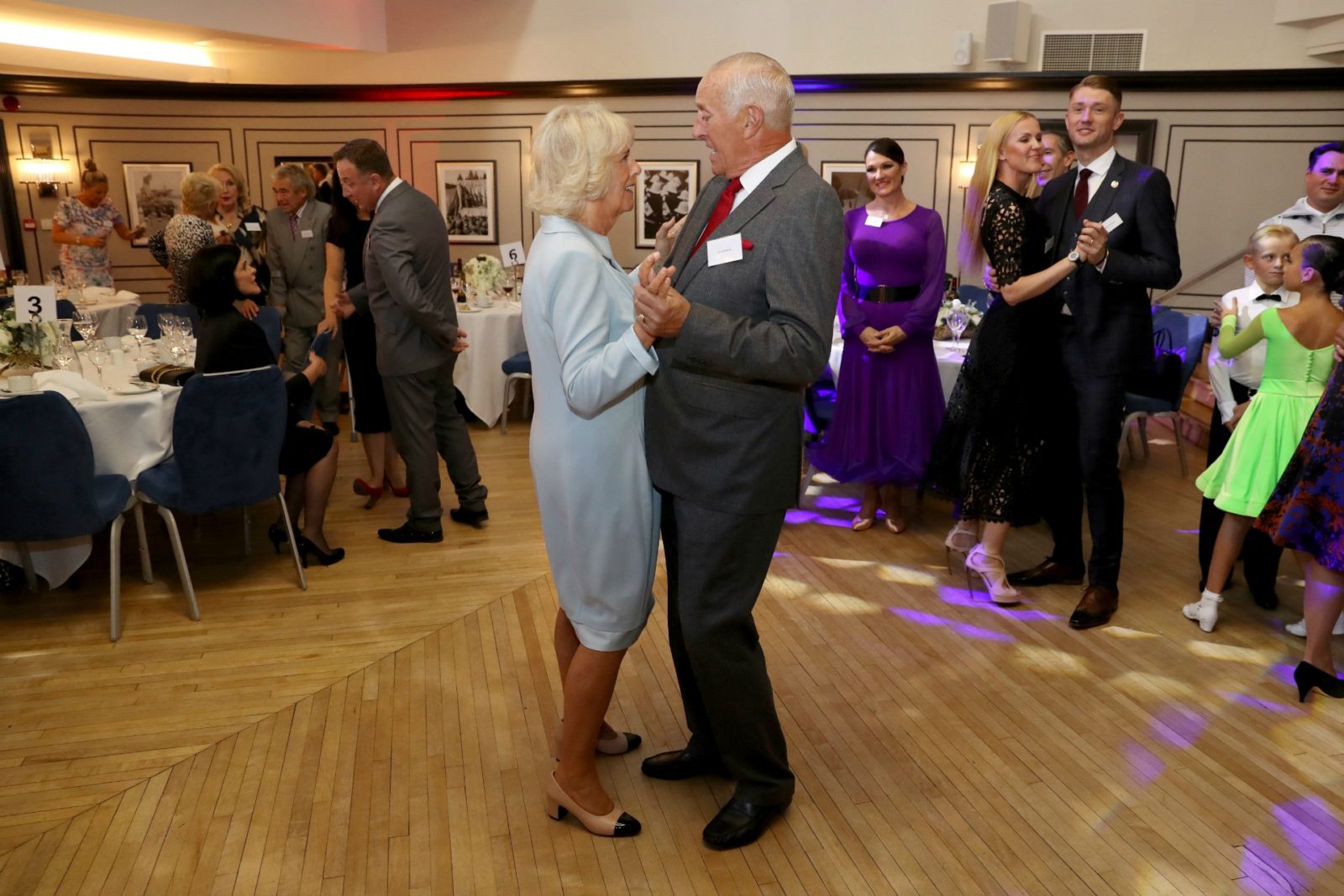 For her latest royal engagements, Camilla opted for a chic and cool pastel blue shirt dress. The stunning outfit was complete with piped detail and a gorgeous silk hem. The Duchess accessorised with a black and cream pair of heels, her iconic pearl earrings and wore her blonde locks in her trademark style.
Fans were quick to praise Camilla on social media, with one person on Facebook writing: "How lovely for Camilla to support the artistic talents of the Royal School of Needlework. I do needlework myself, but nothing as talented as these. It's nice to see handwork get some attention."
Another comment read: "I would be shattered if I did all that in one day. And I'm a few years younger than her. Lovely to see her," while a third added: "What a busy day and you can see The Duchess enjoyed every bit of it and made a day to remember for a lot of people."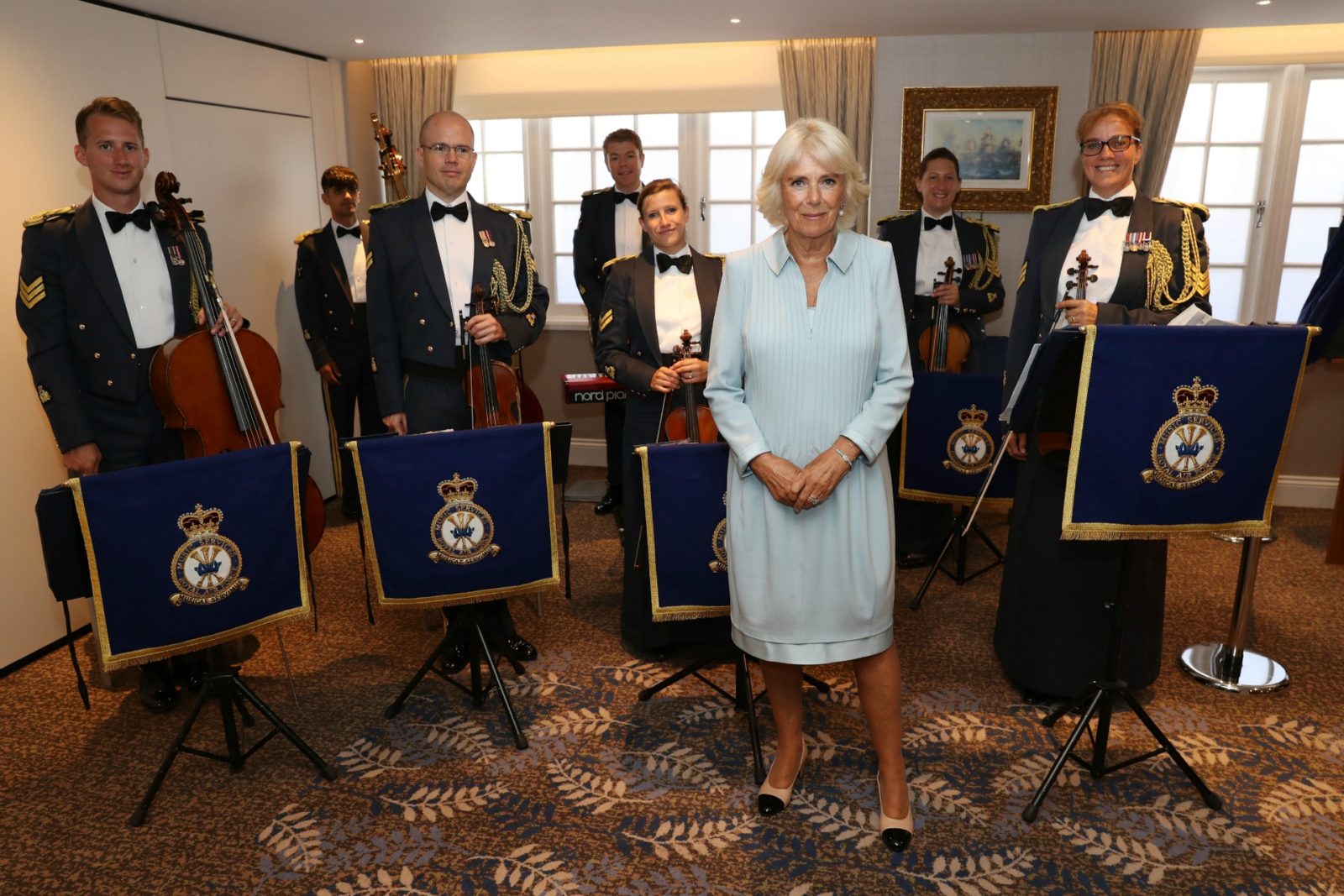 Of course, Camilla is quite fond of pretty pastels and often opts for them when she's out and about. Before her summer break, the wife of Prince Charles stepped out at the Sandringham Flower Show in a similar outfit and kept her look simple by wearing an accordion-pleat shift dress in a flattering shade of pastel green, which featured a V-neckline, mid-length sleeves and a drop hem-line, flowing down to her knees.
Camilla paired the understated frock with one of her signature pearl necklaces, along with a pair of beige court shoes and a pair of dark sunglasses to shield her eyes from the summer sun. The Duchess is expected to wow in more exceptional looks in the near future.
Next week she will visit Moat Brae, the National Centre for Children's Literature and Storytelling for another royal engagement. She will also join Prince Charles to open a new visitor centre in Wigtownshire and will also visit the coastal village of Garlieston with her husband.