The couple were married for 25 years before Paul passed away in May 2016. While he already had two sons from a previous marriage, they went on to welcome another son and daughter together – with their first grandson born just a few months after Paul died.
Paul had suffered from Crohn's disease since he was a teenager, but he was otherwise in great health until he noticed a brown-black spot on his neck – with it later being diagnosed as melanoma in 2008.
"When you're told melanoma at the time – and I still remember that same meeting – it's devastating, it just knocked us for a six," Michelle admitted. "When it was all cut out we thought that was great, then two years later in 2010 he had a lump in his neck."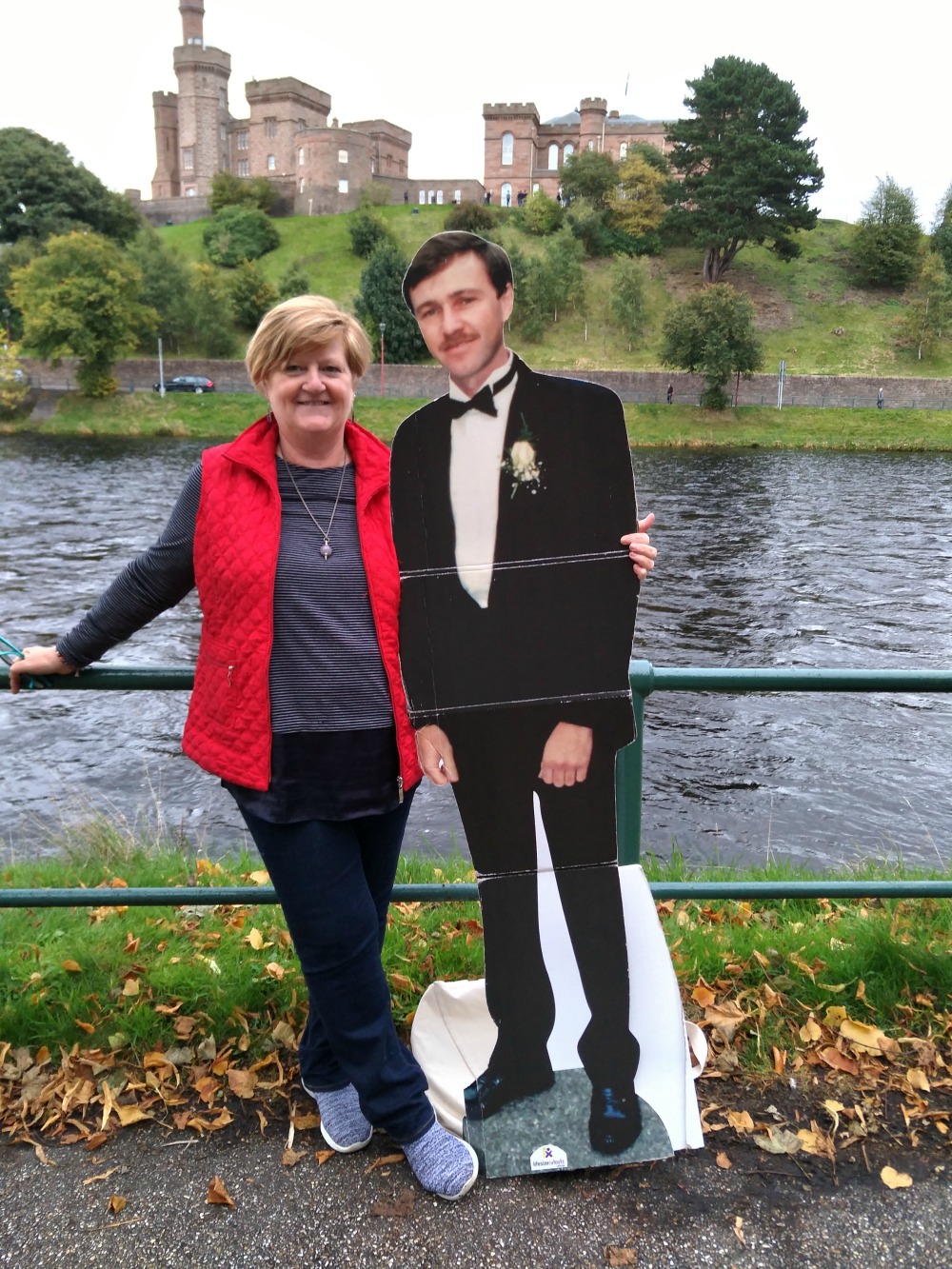 She explained that Paul was diagnosed with non-Hodgkin's lymphoma and immediately had the tumour removed, before undergoing a course of radiotherapy. He eventually got given the all clear and went into remission.
However, in 2014 she revealed her husband began complaining of back pain and, having ignored it for as long as he could, had it checked out – with a doctor initially assuming it was his Crohn's.
After undergoing surgery, Paul ended up back in hospital just a couple of days before Christmas of 2014, where he found out he had a tumour in the middle of his back – diagnosed as melanoma in the spine. He immediately had it removed and returned home, but had to learn to walk again.
Sadly though, in June 2015, the tumour returned and he once again had to have it removed through surgery.
"He had to learn to walk again but it was on crutches or walkers," Michelle explained. "He could probably do that for around a week before it came back in the August – leading to two more spinal surgeries. By then it just completely took him out, we nearly lost him. He was really, really ill and had a spinal leak."
Michelle revealed she was able to bring Paul home in a wheelchair but he suffered a brain bleed on New Year's Eve in 2015.
"We got the terminal diagnosis after he had the brain bleed [around January 2015]. They told him he only had four to six months to live. He didn't last the six but I think he might have just got to the four."
Michelle organised family gatherings in his last few months, including their daughter's 21st and his mum's 90th birthdays.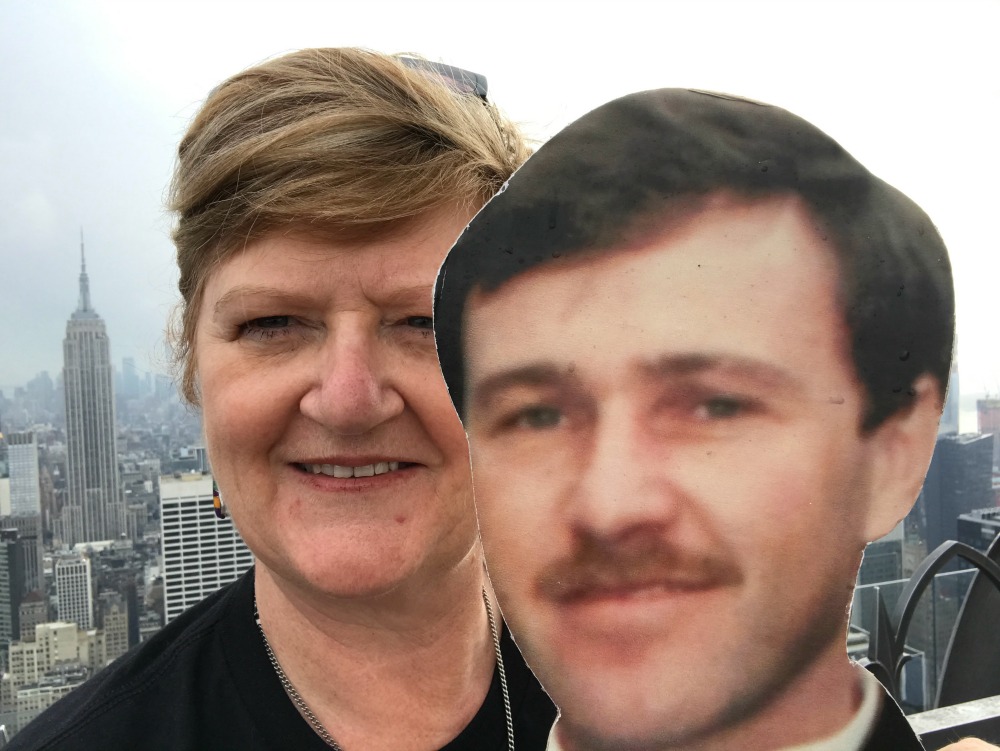 "Then we had our wedding anniversary and renewed our vows," she added. "We gave him milestones to follow, but by the time we got to the last one his body was giving up and that was pretty much it. He was bed-bound and stopped all treatment."
As the couple prepared for Paul's passing in his final weeks, they began discussing what would happen once he was gone and Michelle revealed that she vowed to travel the world in her husband's memory.
Just weeks after he passed away, she began writing her book, Conversations with Paul. From there, she set about planning her first dream trip abroad with 'cardboard Paul'.
"I booked Paul McCartney tickets in New York, I'm a huge fan so I went there and then I got a traveller manager and booked the tour round America, New York, Houston up to Dallas, then I went to Paris and round Britain and Ireland," she said.
While Michelle did a lot of the trip solo, she joined a couple of tour groups in the middle to meet people.
Asked which were most difficult to visit, she admitted: "Paris really got me. Seeing the Eiffel Tower, I just saw it from a distance and I just lost it, I just burst into tears."
She now plans to go back across the world with a friend, Pauline, who she met on her tour of Britain last time.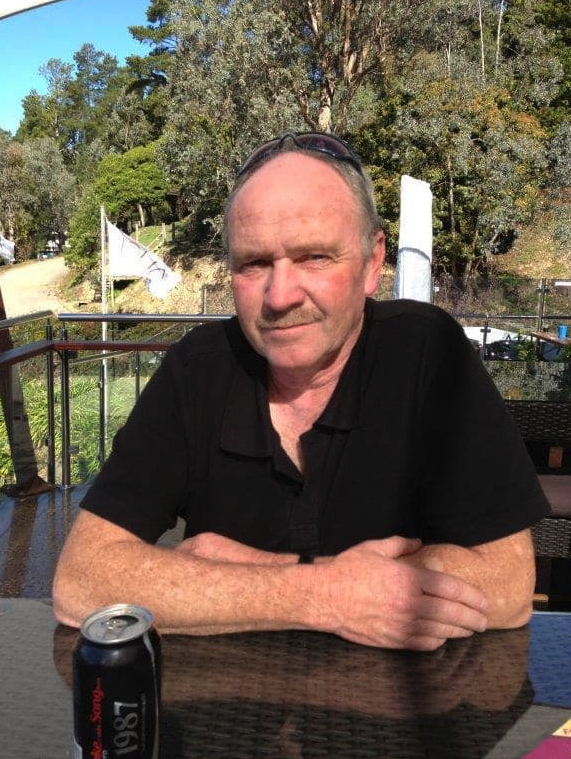 Asked what her kids think of the quirky plan, Michelle joked that they think she's an "idiot", but are happy as long as she is.
"I'm very spiritual and I do believe that there is life after here and it doesn't matter that he's not here in the physical, he's still with me – in my mind, my memories and my heart," she revealed.
Having gained a huge internet following, Michelle said she now hopes to raise awareness of the importance of open conversations about death – particularly with loved ones.
"Doing it this was is better than standing up in front of somebody and saying, you know, let's confront this – it's in your face. It's different, it's quirky and it's fun. The conversations will start," she insisted.
"He was very funny and quirky, he'd think this is hilarious… that he's known as a cardboard cut-out travelling the world."
Michelle recently released a second book, titled Travelling with Cardboard Paul, following the success of her first book Conversations With Paul. Find out more on her website here.
Would you consider doing something like this? Did you fulfil a loved one's final wish after they passed away?