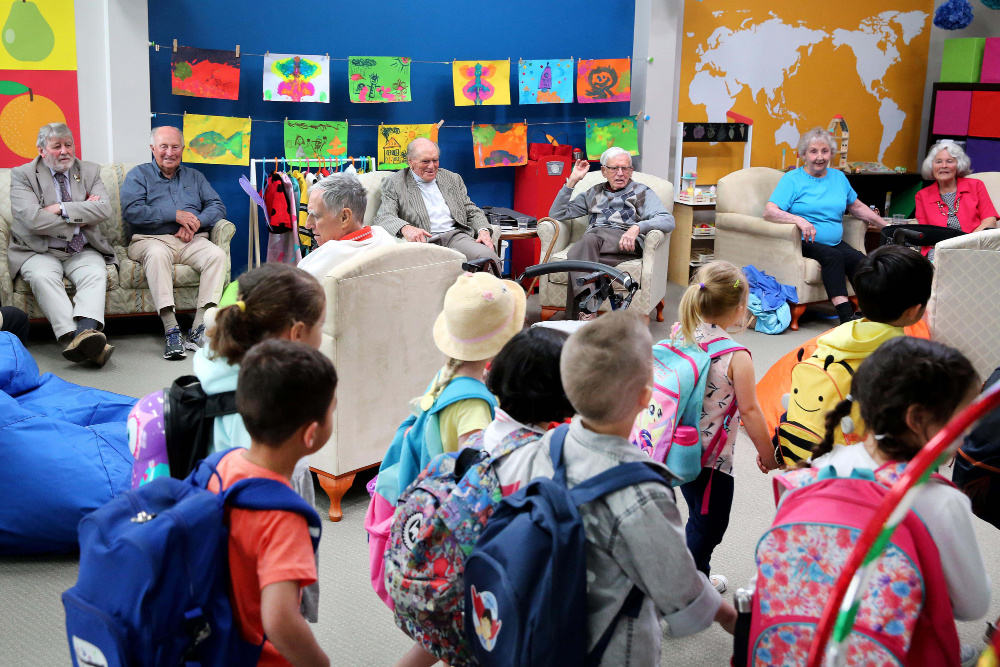 Sadly social isolation is quite common among the elderly leading to a decreased quality of life. According to Ward it not only leads to low mood and depression but being lonely can have effects on physical health such as heart disease, heart attacks and an increased risk of dementia due to low stimulation.
Those in nursing homes and residential facilities tend to fall into this category quite often as families become busier and difficulty to visit increases. Unfortunately, as revealed in Old People's Home for 4 Year Old's, 40 per cent of residents in aged care facilities do not receive any visitors as all with some choosing to stay in their rooms for the majority of the time, only coming out when necessary.
The heartwarming documentary series broadcast on the ABC follows the journey of a group of older retirement home residents who are brought together with a group of pre-schoolers to see if the inter-generational contact helped to improve their health and wellbeing. Over a period of seven weeks the two groups joined together for planned, mixed activities each day in a specially designed preschool built within a care/retirement home.
Of those involved in the experiment is 81-year-old Maureen who explained during the show that she doesn't get to see her grandkids very often anymore. The retired teacher, had been experiencing loneliness but with the help of the kids, happiness was brought back to her life once again.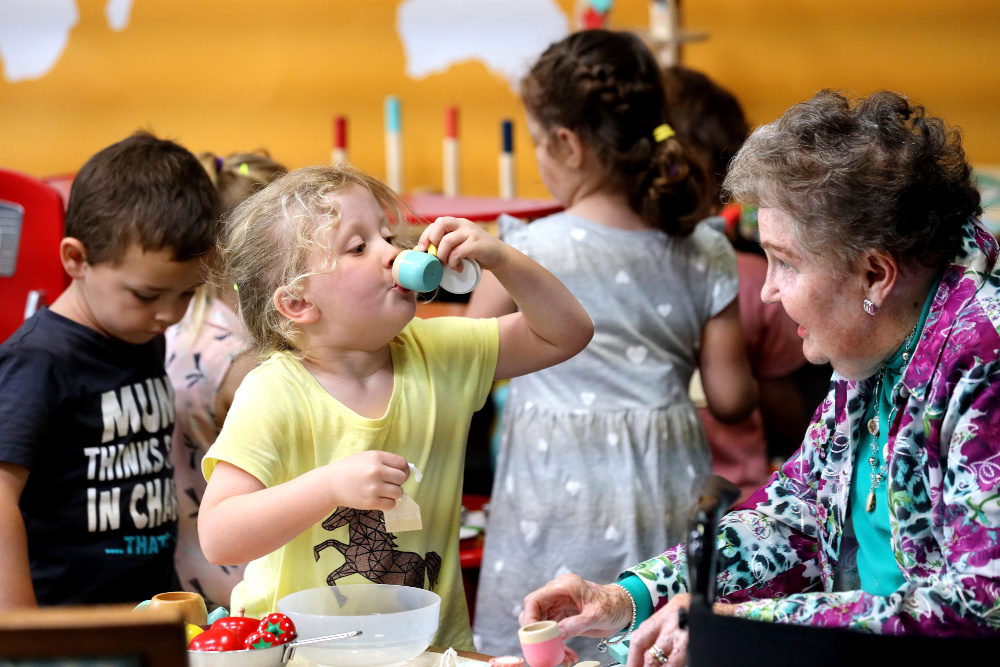 Speaking about the benefits witnessed with Maureen throughout the experiment, Ward said the grandmother's mental state really improved and she was able to see positives in life again. "Maureen really blossomed and flourished as part of the experiment," she explained. "She is such a fantastic teacher with so much to offer. Maureen was quite lonely and had talked about how her changing health meant she couldn't do things she used to but she really enjoyed the connections with the kids and other residents."
The same can be said for Bryan who admitted to spending the majority of his time in his room away from the other residents prior to the experiment. The 85-year-old scored quite high on his depression scores at the beginning but according to Ward had a significant boost in his mood throughout the seven weeks as he began to engage with the kids more.
"We as viewers so far see he is quite depressed and bothered by poor eye sight," she explained. "He told us he feels he has lived past his use by date. But within a couple of weeks he was starting to come out of his shell. A bit of smiles, laughter, interaction. You have to keep on watching to see his further improvements."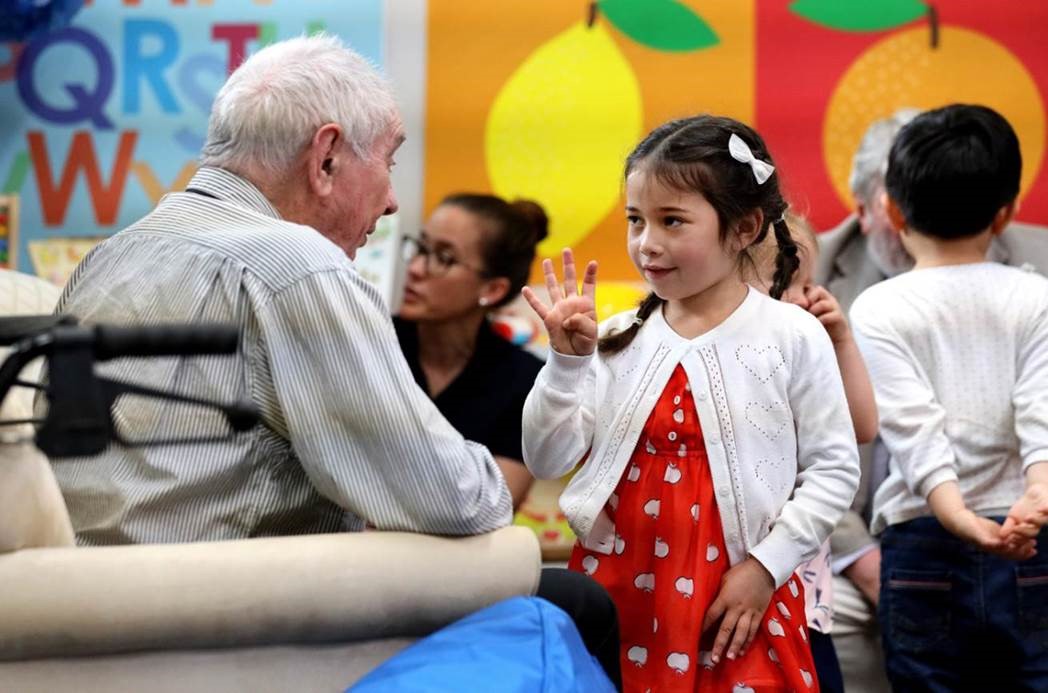 Ward said these are just some of the reasons why it's important for the elderly to interact with others both young and old. However, she explained while time with family is incredibly beneficial, there are other ways for older relatives to grow connections and kids and grandkids shouldn't feel guilty for not visiting regularly.
"People, especially older people, benefit greatly from interaction with others," Ward said. "If that's your own family and that's possible, that's great. Of course we encourage them to be in touch, especially when they move into residential care. Don't forget about them, keep engaging them. Bring young members of the family in to see their loved ones, and get them out and about.
"But families move away to different cities, children have work, grandchildren have work. Pressures of modern day life mean that it can be really hard to be in touch with each other."Ward explained some, like resident John in Old People's Home for 4 year olds don't have any children and have to rely on other interactions to stop him from falling into a pit of loneliness.
She said as is seen in the experiment, inter-generational interactions are important and there needs to be a focus on creating more opportunities for these types of relationships to develop. Using Playgroup Australia's program Ageless Play as an example, Ward explained we need to encourage preschool kids to interact with the elderly in care homes or create ways for older kids to spent time with the elderly in their communities.
"Play groups in aged care homes are a really easy way to get intergenerational contact," she said. "It is beneficial to not only the kids and residents involved but the parents of the children. Elsewhere, local schools can be encouraged to visit aged care homes, it doesn't just have to be the little kids making the interactions."