When you hear 'comfort shoes', you probably picture footwear that feels so great you don't want to take them off your feet…but nor do you want to wear it anywhere other than the corner store.
But Myer, the department store you know and love, has a huge range of shoes that both feel good and look great.
Don't believe us? We've picked out some of the best styles for your life moments – big and small, at home and away.
1. Special occasions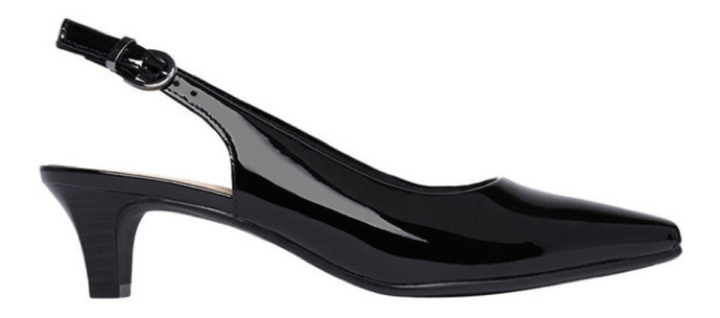 If you have a special event coming up but you dread the idea of wobbling while you're walking or standing up for ages in heels that give you no support, this Supersoft by Diana Ferrari pump could be your new best friend.
The Linden Black Patent Pump is part of the Supersoft by Diana Ferrari range, and its fans love it for how smart it looks while also being really comfy. One reviewer said, "From day one I could wear them all day and they are so comfortable I have worn them to work every day since." And she's not the only one.
2. Coffee with friends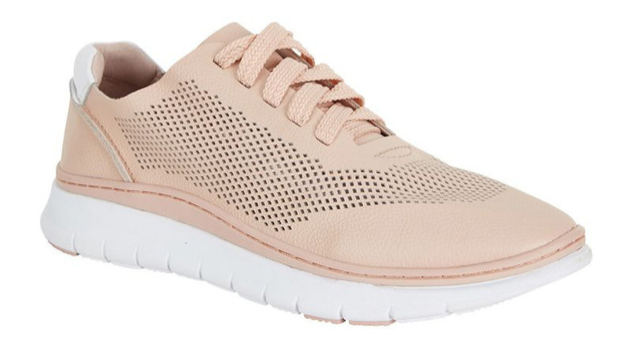 Meeting up with the ladies for a cuppa at your local cafe? Ditch the car and get some fresh autumn air in a pair of Easy Steps Ratio Glove Sneakers.
The trendy laser cut outs and colour options like blush make them a cut above your usual joggers. Furthermore, they have all the right features for a painless stroll such as a non-slip sole and under-foot padding to reduce impact. This shoe also comes in white or black.
3. Looking smart
We are in love with these classy pumps in the Supersoft by Diana Ferrari range. If you ever thought slip-resistant couldn't be sexy, the Janina pumps prove you wrong. Available in nude, navy or black, the elegant design is perfect for both work and play.
The memory foam cushioning and a soft-touch foam lining make them easy to wear if you are moving around a lot – in fact, a Sydney woman who bought them for her mother to wear to her wedding said, "They were so comfy we couldn't get her off the dance floor all night!" Read more reviews here.
4. Lounging around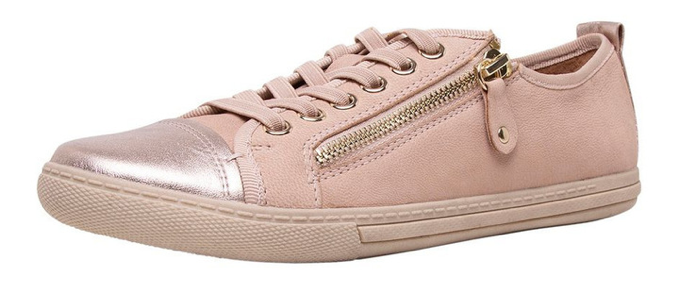 Just because you're at home and want to be comfortable, doesn't mean you can't look your best. This Supersoft by Diana Ferrari shoe is crafted from supple suede and premium leather so you can rest assured it lives up to its name.
The side zip for ultra-easy entry, arch support and slip-resistant rubber sole make it suitable for a relaxed day in, but the metallic accents and trendy colours mean you won't need to swap them for something else when you go out. You can keep things light with rose gold or go for the more subdued blue suede or olive options.
5. Pounding the pavement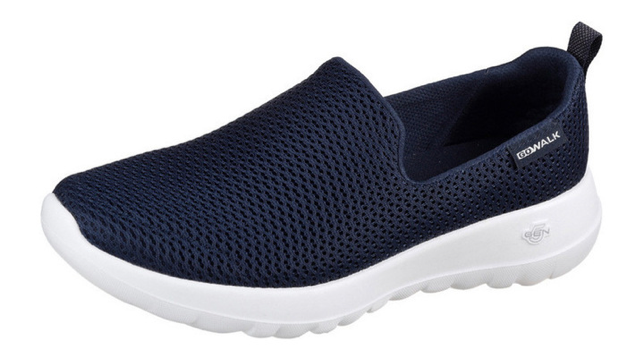 6. Dressing up, cruise-style