With all that considered, the Kona excels around town. It's quick off the mark (ideal for the traffic-light grand prix) and has instant pickup once you're rolling, so in-gear acceleration (or its electric equivalent) is excellent. See a gap in traffic? Squeeze the throttle and you're there.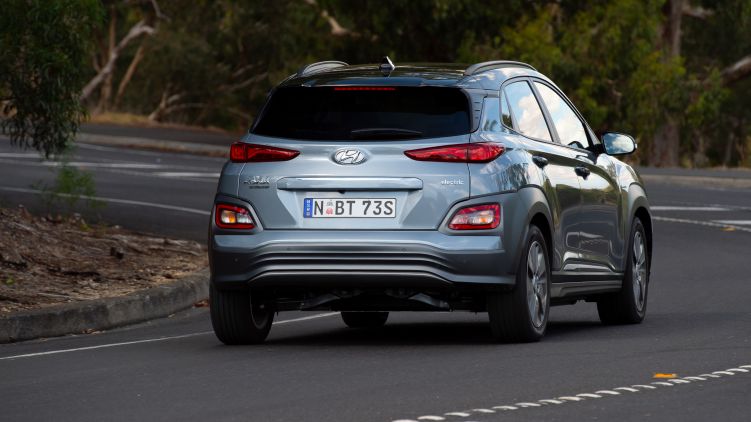 Despite the slightly bulbous looks, the Kona has quite a compact footprint. Coupled with light steering and a high seating position, that makes it easy to place on the road. Blind-spot monitoring helps cover for the chunky c-pillars, although we'd prefer better over-the-shoulder vision.
It'll slink down skinny alley ways without breaking a sweat, and the turning circle is excellent. With no conventional engine between the front wheels and just the skinny eco tyres, there's an abundance of steering lock to play with in tight garages or parking spaces, too.
Not all is well, though. The transition from regenerative to mechanical braking is clunky, and the brake pedal can feel unnervingly wooden at low speeds.
The issue rears its head as regen cuts out (around 15km/h) and the pads/discs take over. It feels like the brakes are cutting out during the handover, prompting a firmer press on the pedal… which makes the transition head-nodding sudden when it finally happens.
Read more: Kona Electric long-termer: Introduction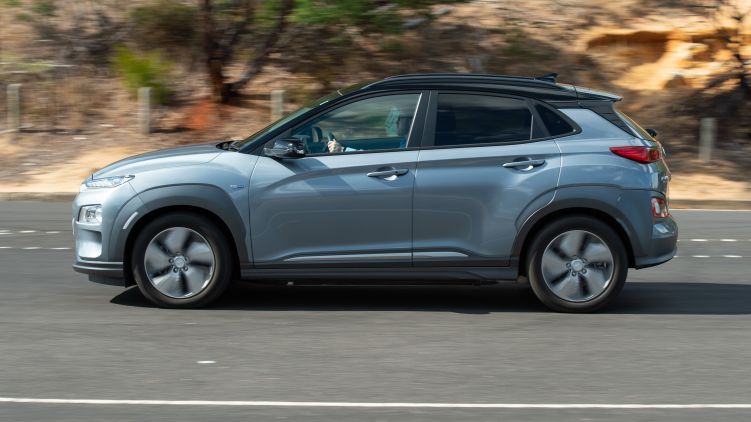 We've had the Kona for two months (at the time of writing), and I still haven't mastered it.
The car's eco tyres can be a pain in the wet, too. Traction is poor when the road gets wet, the Kona happily spinning its front tyres at up to 80km/h when you boot it after a downpour.
It's absolutely hilarious if you're a hooligan and the car's computers quickly shut down the fun, but not everyone will be amused.
I'd suspect the rock-hard rubber is to blame for the Kona's keenness to follow camber changes. They're good for range, but the Nexen tyres don't ever really allow the car to breathe with the road, which is a shame. We might toy around with pressures to see what effect it has on the ride and range. Stay tuned.
Read more: Kona Electric long-termer: Interior comfort and quality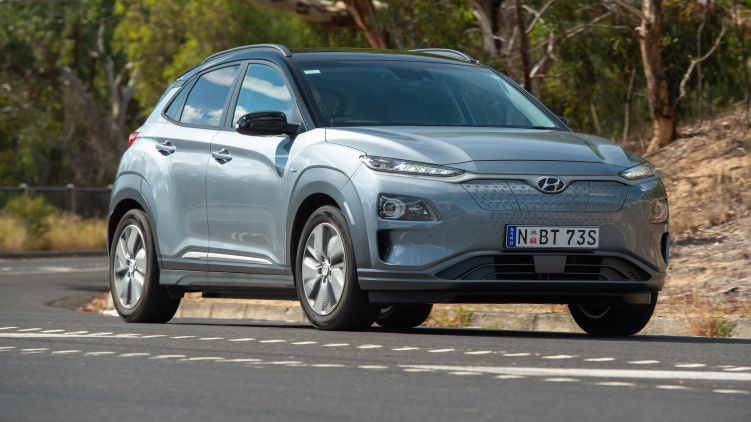 Despite the tyre-related niggles, the Kona EV is a comfortable place to spend time around town. That probably doesn't go far enough, actually.
The Kona Electric perfectly suited to life in the city, although its 460km range means longer trips aren't beyond its reach, either. More on that to come.
Read more: Kona Electric long-termer: Infotainment
Hyundai Kona Electric Highlander 
Odometer: 6439km
Distance since last update: 1439km
Energy consumption since last update: 15.2kWh/100km