Your smartphone's a bit too smart or your bill is way too large, so you call your provider… only to find yourself connected to an offshore call centre.
When you finally get through to a human being, the ensuing discussion is a comedy of misunderstanding. You hang up 45 minutes later, no better off than when you started.
It's these everyday frustrations that Peter Huxley and Yasmin Coleman are determined to fix, one customer at a time, with CMobile, their Australian owned-and-operated business.
CMobile's plans are created specifically with older Australians in mind: those of us who just want the calls, texts and internet data without any contracts, long-term obligations or strings attached. Plans start at just $9.90 per month and can be cancelled at any time.
Best of all, the service is 100% local. CMobile has vowed to never use automated answer systems or offshore call centres. Phone them for advice and you'll get friendly, immediate answers from an Aussie expert.
If this sounds like your kind of mobile plan, now is your perfect chance to give it a go!
Starts at 60 readers are invited to try a free, no-risk first month with CMobile. Click here to learn more, or simply call 1300 545 000.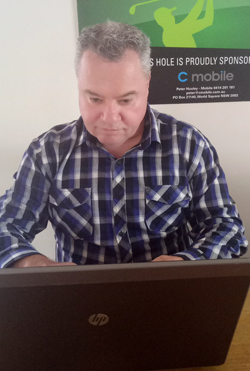 The CMobile team is based entirely in Sydney. Huxley takes care of sales and tech. Coleman, a lawyer by trade and full-time mother of three, runs the legal and financial side of the business.
Huxley has been working in the telecommunications since 1996, when the birth of his first child prompted him to get a serious job, he jokes.
Huxley says that when they set up CMobile, rival mobile plan companies were using "smoke and mirrors" to market their products, leaving most customers bamboozled.
"We thought: why don't we offer clear, simple, low-cost plans with nothing hidden?"
And that's exactly what they've accomplished. As any happy customer can attest, they are completely honest and forthright with their customers.
"We pride ourselves on our all-Australian expert service," says Huxley. "It's what underpins our business. When you call us, you will get an Australian in Australia who can solve your issue on the spot."
You bring your existing number and use your CMobile plan with Telstra and Vodafone networks covering up to 98% of the population. In other words: you'll get big telco coverage without big telco prices.
There are no lock-in contracts, so you're not committed to staying with CMobile unless you're happy with the coverage and service.
Unlike so many phone plans out there, these option are easy to understand at just a quick glance. Among the most popular are:
C Blue $24.90/month
This plan contains unlimited calls and text messages to any Australian number, plus 1 Gigabyte of mobile data. It is delivered on the Telstra 4G network, ensuring the best possible coverage. You can bring your own number and there are no lock-in contracts. And as Starts at 60 community, member, you can try your first month for free!
C Red $9.90/month
If you aren't a big phone user, this plan will offer everything you need without the lock-in contracts, with 100 minutes of calls (or 100 text messages) plus 250Mb of mobile data. Despite the low price, you can still enjoy the same benefits: you can bring your own number and enjoy the first month for free.
For the super-casual user, there are even plans that require no monthly payment at all beyond your call and data usage.
"We truly believe that by offering a great product, backed by excellent Australian service, we're on the right track," Huxley says.
The company also offers a small range of smartphones you can be cheaply and up-front, ranging from budget ZTE, HTC, Microsoft and Motorola phones to higher-end Samsung and Motorola models.
Even with a range of modern gadgets for sale, though, Huxley still remembers the days of the 'brick phone' with fondness.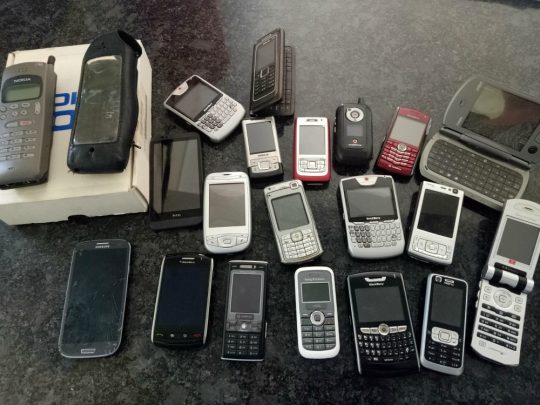 "You used to wear them on your belt like a gunslinger," he laughs.
Then along came flip phones, colour screens and increasingly tiny devices, which were the height of fashion – until watching video on your phone went mainstream, then phones started getting bigger again.
Huxley reckons voice quality has stayed pretty static since the early days but data speeds have made huge increases.
"It's so exciting," he says. "There's always something new around the corner."
If you want Telstra network without the Telstra price tag, or you are sick of dealing with impersonal service, CMobile is here to help you get a better deal. Click here to learn more.

Clear mobile plans with nothing hidden If you want Telstra network without the Telstra price tag, or you are sick of dealing with impersonal service, CMobile is here to help you get a better deal. And as a Starts at 60 community member, you can try your first month free! Simply enter STARTSAT60 on sign up, or simply call 1300 545 000.