"Crocheted five of these nests ready to post from the UK," Jenni Edwards said alongside a snap of her thoughtful gift. "Totally heartbreaking watching all the wildlife suffering. Keep doing what you're doing Australia… amazing work. Sending you all my love and prayers."
Meanwhile, Alison Rouse-Cramp shared a photo of one of her creations being used by an adorable little joey.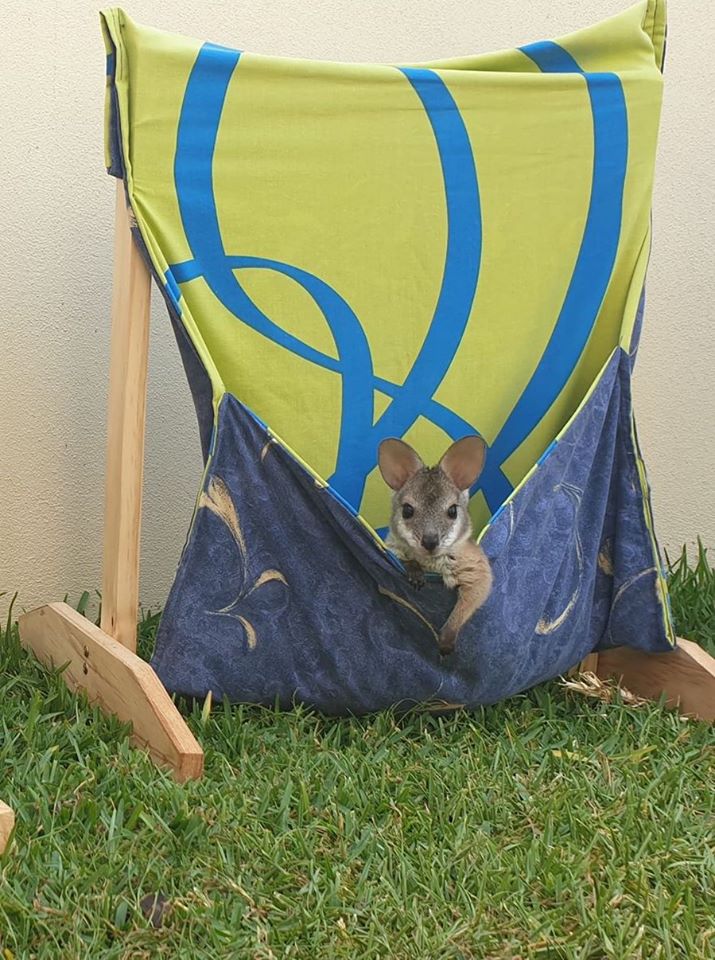 Information on items that are most needed are detailed on the page, as well as patterns to assist with creating them. There is currently a very high need for joey pouches and hanging pouches, while bat wraps, bird nests and boxes for birds and possums are also required.
Although thousands of koalas have been injured in the bushfires, the not-for-profit group has stressed there is no need for koala mittens at this time, as they have been inundated with donations over the past few months.
Those living overseas can help by donating money to cover postage costs, fuel and craft materials, or have finished items taken to Australia by travellers on their way down under.
WIRES Wildlife Rescue also made a call for donations of pouches, requesting they be lined with pure cotton or flannelette for ultimate comfort.