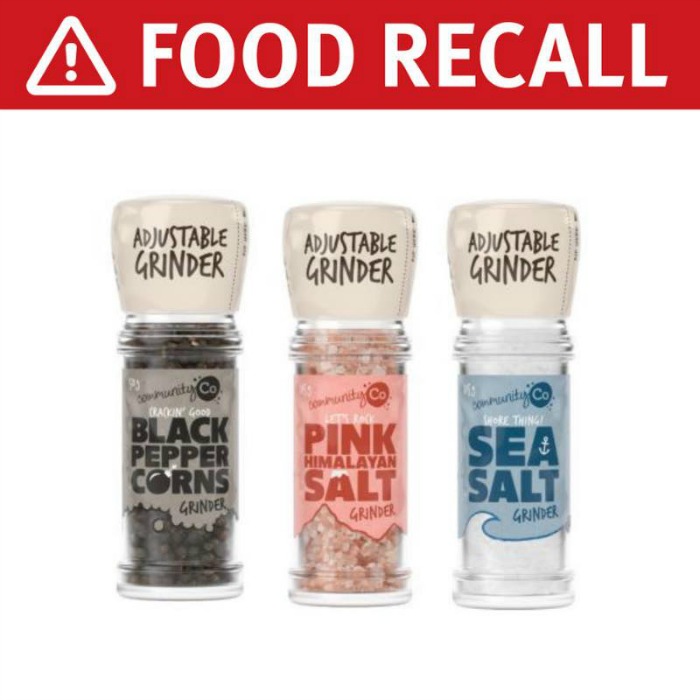 Another comment read: "Found plastic fragments in the Aldi brand of black pepper a couple of months ago," while a third added: "Oops used one of these at a sports club today!"
The latest recall comes just days after popular deli meat pastrami sold at Foodland, IGA, butchers, continental delis, bakeries, cafes and sandwich bars across South Australia was recalled after listeria was detected in the meat. SA Health's Acting Director of Food and Controlled Drugs Branch confirmed there had been no cases of Listeria infection reported to SA Health linked to the product.
"We received confirmation today that Conroy's had detected Listeria during routine company testing of pastrami and are initiating a recall," Joanne Cammans said on Wednesday. "While we have not received notification of anyone contracting Listeria from the product, the infection can be extremely serious if it is contracted by the elderly, pregnant women or people with weakened immune systems."
Listeriosis is an illness usually caused by eating food contaminated by the bacterium listeria monocytogenes. The bacteria are widely distributed in the environment and can grow in food at refrigeration temperatures.
While uncommon, it can be extremely dangerous, particularly to pregnant women and the elderly. In many cases, listeria can be present in natural products without causing any harm. It can be difficult to diagnose as symptoms present at different times. Victims typically show flu-like symptoms including a fever, chills, muscle aches, nausea and diarrhoea.
Some of the most common foods linked to the infection include unpackaged ready-to-eat meats, a range of cheeses such as brie, camembert and ricotta, raw seafood and pre-packaged or pre-prepared cut fruit and vegetables. However, this doesn't mean you have to miss out on your favourite foods as the bacteria can be easily killed off with correct cooking methods.
Australians can see the full list of current food recalls across Australia and New Zealand via the government's food standards website. In addition to the salt and pepper and pastrami, there's also a recall for The Gluten Free Food Co's Gluten Free Vegan Mac N Cheez. According to a statement, these products have also been sold at independent grocery stores including IGA and have been recalled because they include an undeclared allergen of milk.
Between 1 January 2009 and 31 December 2018, Food Standards has coordinated 675 recalls. The average number of recalls per year for the last 10 years is 67.
The full list of current recalls can be viewed here.