"I put it down to a completely bizarre, totally crazy situation. We'd been with friends, it was a semi regular thing, we'd get together of a Friday night, I'd stay over in her spare room – it had happened once or twice before, this was not unusual."
He added: "I'm asleep, suddenly I'm not, she's on top of me like some demented whirligig, and she said that she had a knife. Totally bizarre, it made no sense. I managed to get out of there, I shan't go into all the details but I got out. It didn't define me, it hasn't tormented me, I know sexual molestation stories can affect people in so many different ways. It can torment people all the way to the grave.
"It didn't work like that for me, I think because the whole thing was completely bizarre, absolutely crazy, totally unexpected, and she was a friend. That was the thing. Totally shocking."
While he was left completely shocked by the assault, Bennett kept it to himself – even too scared to share it with his parents at the time.
"I was 21, in 1983, in those days I was a man for a start. You just didn't hear of these things happening to a man. It happened, but you never heard of it," he explained.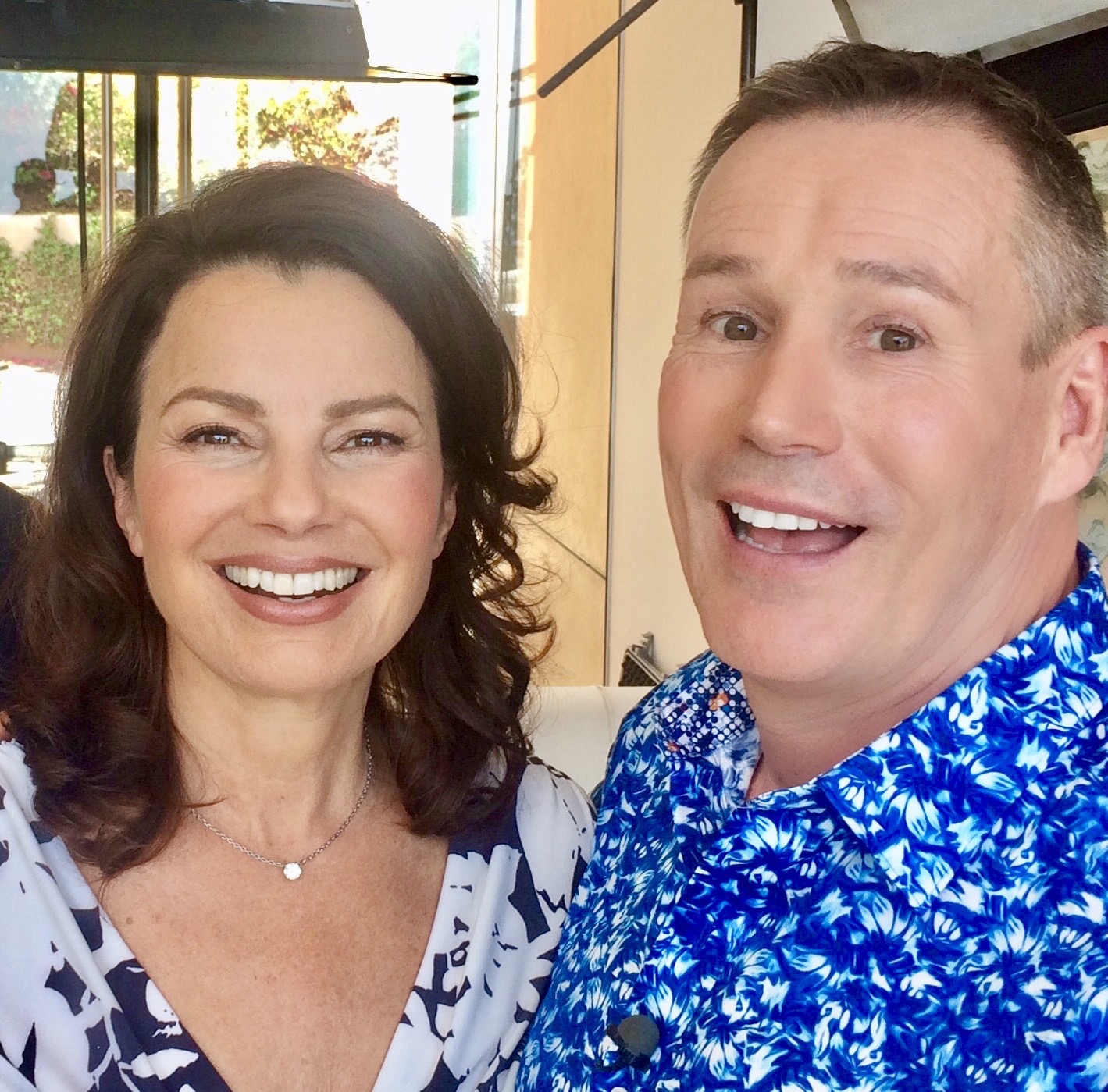 "For starts, she was a friend, secondly it was totally bizarre and crazy, thirdly I didn't want my parents to know at the time. I was 21, it seemed too nutty for words. I couldn't compute it in my mind, which maybe was a good thing."
While he said he would never have taken it to the police then, he believes times have changed drastically in recent years and added: "It's terrific that these stories are coming out, even if it's just to dissuade others from trying to get away with horrible acts of sexual abuse or molestation."
Bennett was inspired to speak out following decades working in showbiz, interviewing some of the world's top stars about their own heartbreaking pasts and experiences.
"I've expected that [openness] from the people I've interviewed, so it stood totally to reason that I was not going to hide things away," he insisted.
One chat that truly struck a chord with Bennett was his 2017 interview with The Nanny's Fran Drescher, who spoke openly to him about her horrific rape during a home intrusion in 1985.
Drescher was at home with her then-husband Peter Marc Jacobson – who also appeared on the show with her – when two men broke into their home, tied Jacobson up and forced him to watch as one of them raped his wife and their female friend. It took Drescher 10 years to open up on the robbery for the first time, in her 1996 memoir Enter Whining.
"Fran said to me that she'd found a way of turning her pain into purpose, and she opened up because if she could help even one person, it was worth reliving the horror," Bennett said of the impact the chat had on him.
"She felt that by suppressing that horror, she correlates that absolutely with her getting cancer of the uterus… She feels a stronger person for having gone through it and having survived it."
It comes after Bennett swapped seats on his popular Channel 10 show recently to be interviewed by his co-star Sarah Harris about the shock revelations in his new book, with him telling her: "It was basically because of Fran that I decided to share this story."
Bennett recently completed work on his new book, True Confessions of a Shameless Gossip, detailing some of his most memorable celebrity encounters, as well as difficult personal experiences he's never shared before. It's published by New Holland Publishers and available now from all good book retailers or online here.
If you are concerned about violence in your family, friends or workplace, contact the National Sexual Assault, Domestic Family Violence Counselling Service on 1800 737 732, Mensline Australia on 1300 789 978, Relationships Australia on 1300 364 277 or Lifeline Australia on 13 11 14 for confidential support, advice and referral that will help you explore your options.
Have you even experienced anything like this? Do you agree with Craig that the stigma around sexual assault has changed in recent years?