"We grew up just experiencing this brutal, cruel man, explosive and unpredictable," she reveals on camera. "You were just on guard every second of every minute of every hour."
Sharing family photos on screen, Angela's father can be seen smiling in each – giving no hint of the past he's long buried away. However, while he appears care free, her mother looks tense in one photo.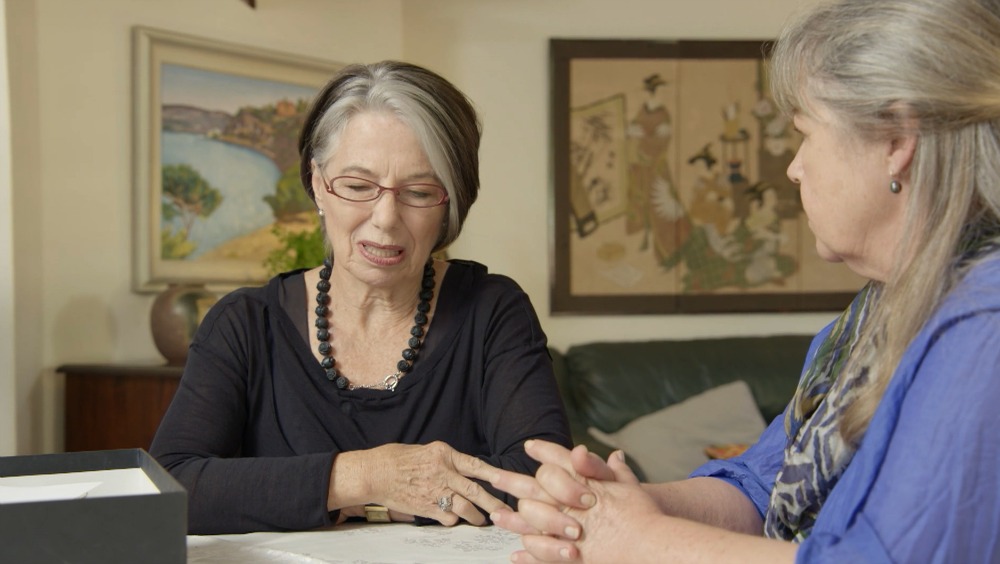 "She [Mum] was tiny, a little bird," Angela says. "I can remember Dad had beaten her up pretty badly, he was kicking her around on the floor, that night when we all went to bed I said, 'That's it, I hate him. I'm never going to forgive him. I know I'm his daughter and he's my father and I have to be obedient, but I hate him'."
While her father never spoke of his past before the family arrived in Australia from Europe, Angela says she began to suspect he had been a Nazi sympathiser as she grew older, after watching his clear anti-Semitic views appear.
She recalls at one point how he would run at the TV and scream "Jew, vermin" whenever he saw a Jewish person on screen – but the family never felt brave enough to confront him over the behaviour, over fears of how he'd react.
To find the answers, she visits Romania to try and trace her father's past. There, she finds out he spent time in a brutal war prison where he was tortured with Medieval instruments – with some guards even crushing bones in his hands and feet in gruesome torture methods.
Angela admits it's the first time she's ever felt any sympathy for the man she had slowly grown to despise, but it's short-lived – as she then goes on to discover his awful crimes after being released.
In one of the most emotional parts of the show, Angela is left sobbing as she hears how her father ignored an order and left a group of 34 Jews on a snowy mountain to die. Only three survived.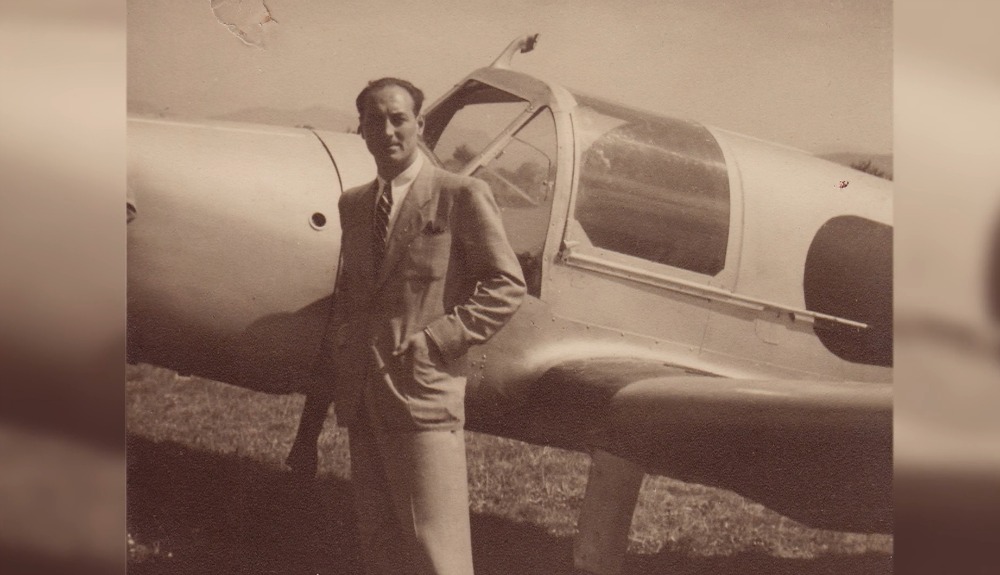 Disgusted with the act, Angela struggles to speak as she slams the crime, before climbing the mountain herself to lay flowers down as a tribute.
"This is the secret he took to his grave. For what my father did, I don't know how he could live with himself," she says. "He was the powerful death spot in our family and he was the powerful death spot here."
She finds out her father eventually went on the run, as authorities desperately searched for him after learning of his crimes. It led to him escaping to Australia and bringing his family up here – seemingly never speaking of his past again, but continuing to vent his rage on his family.
"I thought I had detached myself from my father as a child. I thought there was nothing that could hurt me, but it has and it did," she says through tears. "He thought he got away with it and he didn't… I feel triumphant. This man has gone to his grave and we know the truth."
Noni was deeply affected by the story, and has remained close to Angela ever since.
"It still moves me when I watch it, it's so affecting. We don't often see people being vulnerable and authentic on television, I think that's one of the things that stands out to me – it's real, very real," she told Starts at 60.
"I think Angela's story is particularly unique, she was never going to know that story because her father was a master of subterfuge and deception, but she was so affected by the man that he was in her experience that she needed to know what drove him.
"She's still grappling with it and still dealing with it. We're still in contact, this [show] is not providing a sense of closure for people by any stretch of the imagination, it's a risk that they're taking and it's very courageous of them to step up and do this."
Asked how Angela is doing now, Noni said: "She's amazing. She's absolutely incredible. She did a conversation last week and you can hear in it how affected she still is, but she's still got a lot of support."
Noni's own parents lived through World War II and were incredibly private about their experiences afterwards, with Noni only hearing about how her mother suffered from PTSD in her final years. She herself discovered much of it when she appeared on SBS show Who Do You Think You Are? last year, and she insisted knowing about it – for her – is better than not.
Asked if anyone regretted going on the show, she said: "No they didn't regret it, although for some of them it was very difficult."
She insisted that the TV show follows up with each guest with after-care, which she said was very necessary – especially with some people, whose cases ended up being "quite horrifying".
"It helped them make sense of things that had mystified and haunted them," she explained. "For me, it reinforces the fact that it's better to know than to have these question marks."
Every Family Has A Secret airs tonight (Tuesday, June 25) on SBS at 7.30pm
Have you discovered a long hidden family secret of your own in the past? Would you want to know something as horrifying as this?