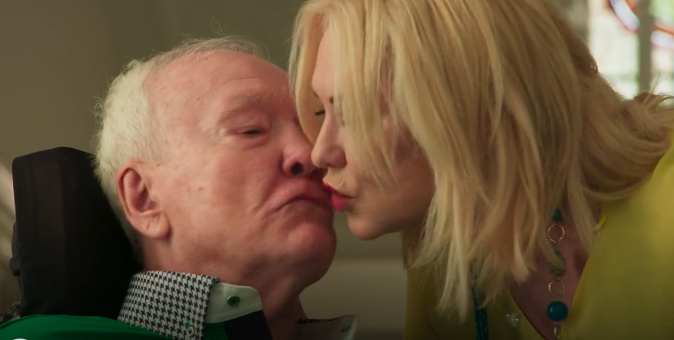 Kerri-Anne cared for him in the years that followed, all the way up until his sudden death in February.
Now, never-before-seen footage will show her alongside John, revealing the huge impact the accident had on their life together.
"The reasons I could actually negotiate 30 to 50 years of television is because I have a fabulous husband," she says on camera.
As the couple share a sweet kiss, Kerri-Anne says of his devastating accident: "It's cruel, it's crushing and our life as we knew it… not a line in the sand, a cavernous 3,000 foot drop."
However, she remained hopeful for a happy future together at the time, with footage then showing her saying: "But, it is what it is and we will have a fabulous life together, it just won't be the same as the other one."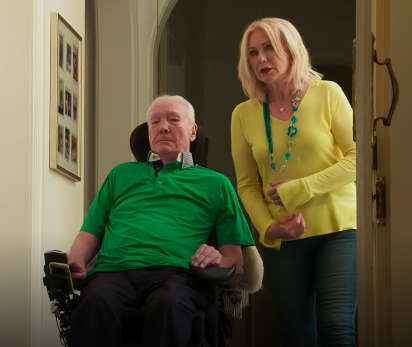 The TV personality announced her businessman husband's passing on Instagram in February. The couple were married for 35 years.
"It's with a heavy heart and awful sadness that I let you know that my beautiful husband John passed away last night," she wrote at the time. "As you all know, John has faced some tremendous challenges over the past few years and with each he has been extraordinarily brave and determined to overcome those hurdles and live a normal life.
Read more: Kerri-Anne Kennerley's 'beautiful' husband John dies aged 78
"I want to thank everyone at St Vincent's Hospital for the beautiful care they have provided to John in his last days."
Kerri-Anne explained that her husband passed away with her and his son Simon by his side. She described John as the love of her life.
The SBS show will follow the star as she traces both her mother and father's sides of the family back, discovering the real reason her grandmother was abandoned, right through to the heartbreaking history on her father's side which saw one of her relatives admitted to a mental institution.
Who Do You Think You Are? airs at 7.30pm, Tuesdays on SBS.
Have you lost a spouse or loved one like Kerri-Anne? Do you have a message for her?