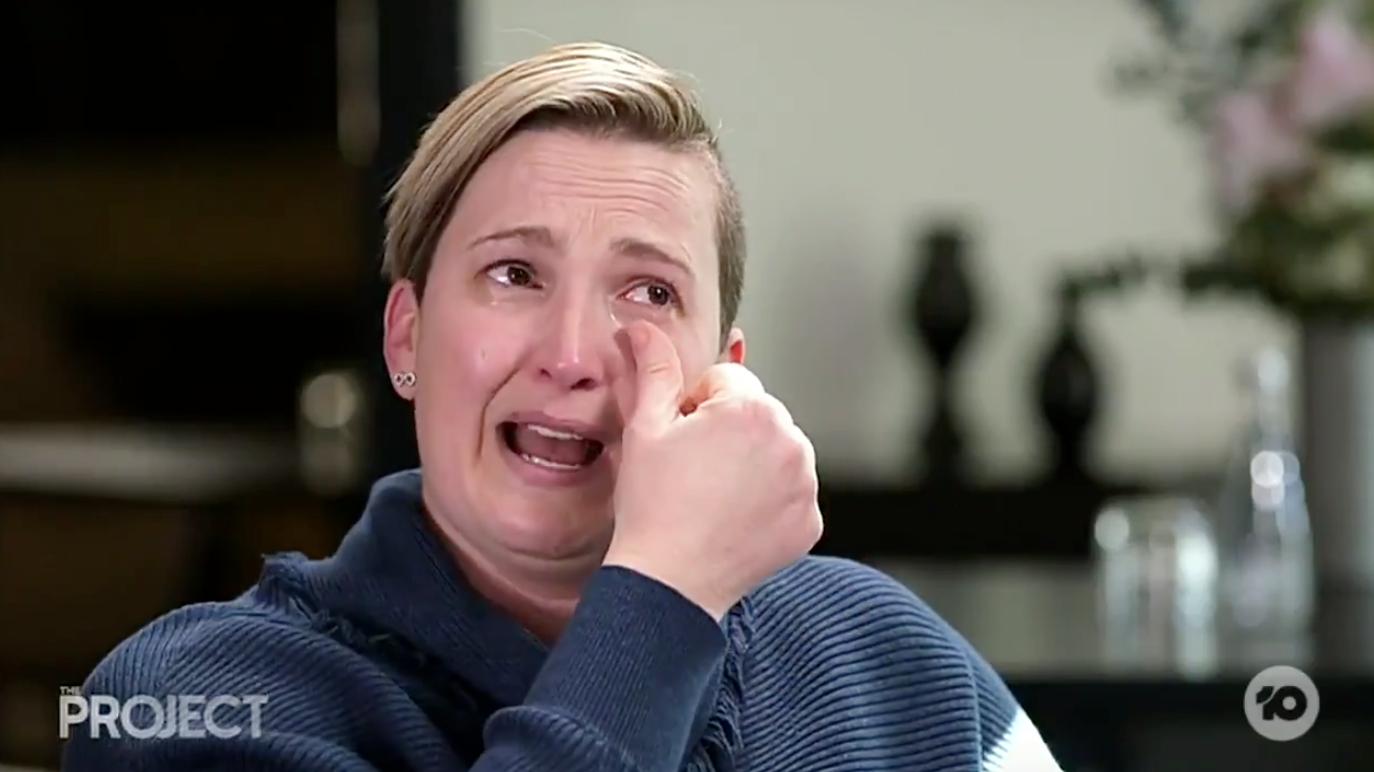 Speaking about how Carrie's own experience hit home with her, Briony recalled watching the TV star tell her story on Anh's Brush with Fame shortly before Jarrod passed away.
At the time, Carrie revealed how she's often reminded of Greg when she sees the back of their son Olly, telling Anh: "[He's] the greatest thing we ever did together. He's a gorgeous boy and he's so much like him in so many ways."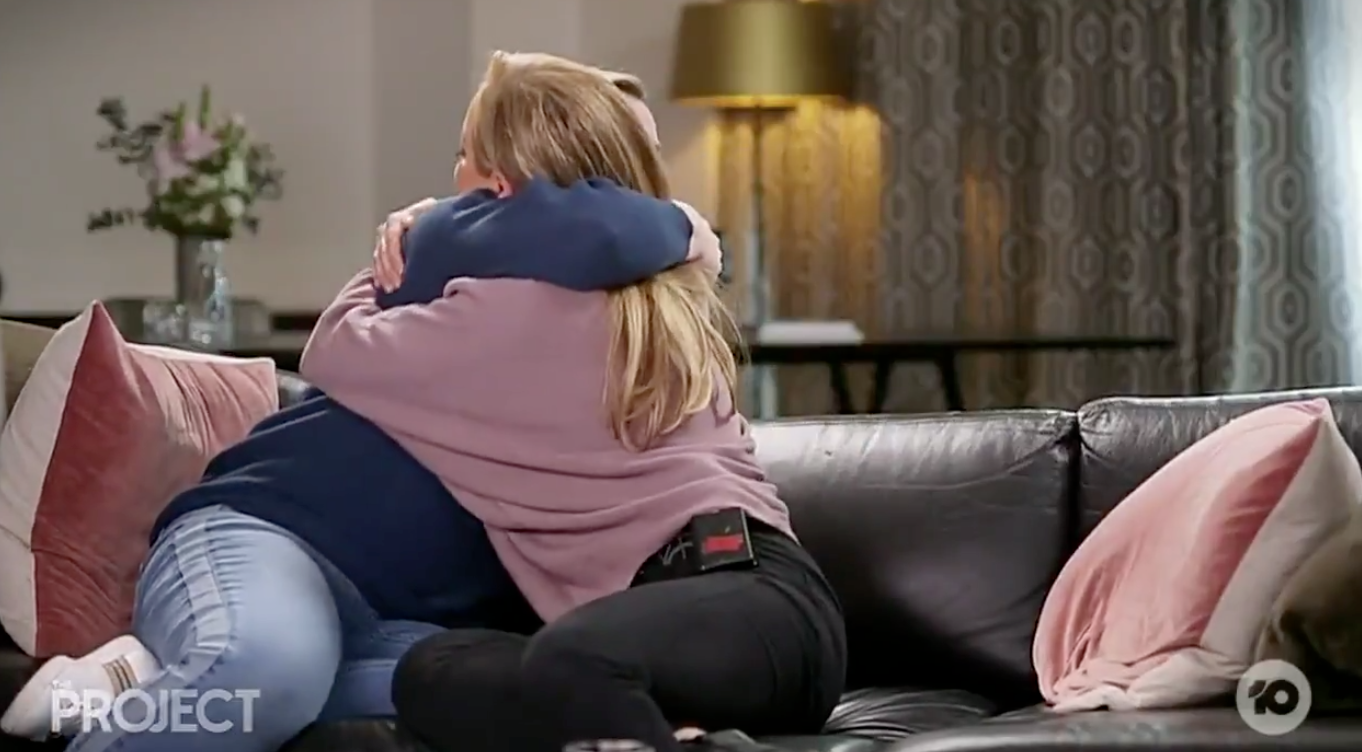 Recalling watching the episode, Briony said: "He [Jarrod] was in a coma and had been for a couple of days so we all made a point of being there and we put the television on… and put the bed down and it was Anh Do's Brush with Fame and it was yourself.
"It was the episode of you, and you got to the point where you were talking about sometimes you see Olly from behind and he reminds you of Greg… and Jarrod's aunty said to me, 'Bri it's time', and he died."
As both women broke down in tears, Carrie reached over and embraced Briony, saying: "We're all in it together."
Briony went on to speak about her late husband's battle against cancer, before revealing the moment she had to tell her daughter that her father wouldn't survive.
"We made the decision to start palliative care and drove home early that morning and had to wait till Lusi woke up and I had to say to her that the medicine is not working and that daddy is going to die," she told Carrie.
"It was immediate sadness for her, which I had never seen before… She walked into his hospital room which she had been into so many times before and just walked over and held his hand.
"In the corner of his room there is a little whiteboard and there is a section that said do you have any questions for the doctor? And she wrote 'Why isn't the medicine working'?"
Jarrod had been diagnosed with acute myeloid leukaemia three times before he died. He battled and beat the cancer in 1998 and in 2012, but sadly it returned for a third time. This time, his body wasn't able to fight off the disease.
Meanwhile, Carrie's husband Greg lost his battle with brain cancer in December 2010, leaving his loving wife and their son Oliver. Now, Carrie has gone on to set up her charity Beanies 4 Brain Cancer in his memory, raising millions since she announced the campaign during an emotional speech at the 2015 Logie Awards.
Carrie has since moved on with Chris Walker and they have welcomed daughters Evie and Adelaide together.
Have you lost a loved one to cancer? What are your memories of their final days?