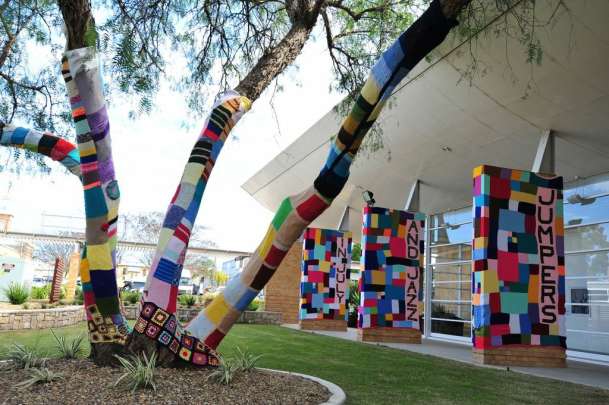 Did you grow up hearing the sound of your Mum or Grandma's knitting needles going clickety clack at 100 miles an hour? Chances are that they were knitting baby booties or a baby jacket for a precious little someone, yet to enter the great big world. I have memories of bags of very fine wool and thin tortoise shell knitting needles sitting beside Mum's lounge chair, waiting for her to sit at night and knit row after row. She did have a row counter on the end of one needle, but now that I think about it, how did she remember to turn that row counter over at the end of each row – I'm sure I'd forget to do that! I also remember sheets of scrap paper with rows marked out and crossed off, so maybe the row counter didn't work so well for Mum, after all! It always amazed me how both Mum and the Grandmas could watch television, drink tea, catch us playing up and still keep the knit one, purl one rhythm flowing! How did they do that? As a knitter myself now, I can watch the telly and knit or crochet but still marvel at the multi-skilling that Mum was capable of!
Isn't it great to see that both knitting and crocheting are becoming popular again? A walk through Lincraft or Spotlight's wool section always leaves me itching to pick up those needles again and start creating. This is where my trouble begins! I'm afraid I'm one of those people who starts many terrific projects but struggles to see them finished! I have a lovely crocheted rug almost finished but just can't seem to get that last little bit done – maybe this will be the winter (the fifth winter) that sees me finally showing off a completed masterpiece!
I was going to say that knitting and crocheting have come a long way since Mum's day but on reflection I think maybe I just have a better appreciation of these skills now. Whilst old patterns are now trendy again, there have been a couple of significant changes over the years. Certainly the variety of wool is so much better, with really amazing textures being available to us all, not just the home spinners. I also love the range of colours we can now choose from! Beautiful bold colours, earthy natural tones, autumn colours, variegated strands and the ever popular pastels are all on display, looking like one big, beautiful rainbow! Still, the 5 ply Paton's baby wool in white, mint green, pale lemon, pink and blue sit prettily on the shelves, ready for the next baby booties, bonnet or jacket to be created. I don't know about you, but I saw many white, lemon and mint green baby garments created at home. These were always the popular colours because back then you didn't have any idea of the sex of the baby until it was born.