Your most asked travel questions, answered!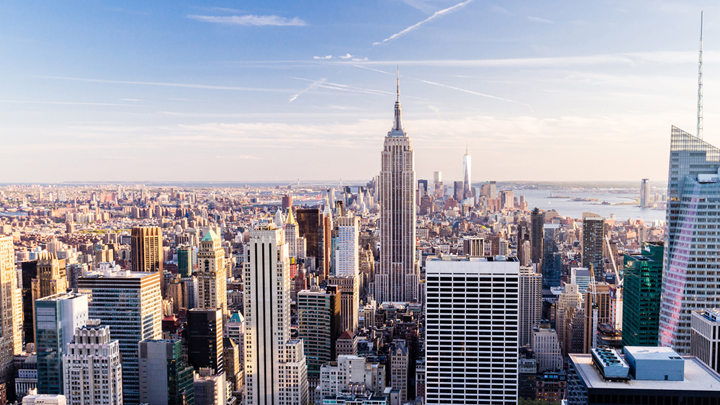 Travelling is one of the most amazing experiences you can have. It's not only wonderfully enjoyable, but it also broadens the mind and opens you up to things you may never have been able to see at home.
But often, before we go, we think of many questions we need answered to put our mind at ease. Some of the most commonly asked questions are below, and we hope they help!
1. How can I travel with no money?
It would be hard to travel with absolutely no money, but there are ways to travel on a tight budget. If you're on a pension, we have created an article below that gives you information on how to save and get that dream holiday.
Ad. Article continues below.
2. What things do I need to pack when travelling?
It depends on what sort of holiday you're going on.
If it's a cruise holiday, click here.
If it's a camping holiday, click here.
Ad. Article continues below.
If it's a European summer holiday, click here.
3. How fast does a plane travel?
A plane travels at about 900km/h! That's super fast on the land, but feels very slow in the air.
4. Where is Gallipoli?
The Gallipoli peninsula is located in Turkish Thrace, the European part of Turkey, with the Aegean Sea to the west and the Dardanelles strait to the east. It's around 300km from the capital, Istanbul. 
Ad. Article continues below.
5. Where is Timbuktu?
Surprisingly, this is a real place! Timbuktu is located in the West African nation of Mali, 20km north of the River Niger in the Sahara Desert.
6. What's the deal with phones overseas? Will mine work?
If your phone is on an Australian sim card, it won't work overseas unless it has roaming. However this is expensive and not the best option.
How to use your phone overseas without racking up a huge bill
Ad. Article continues below.
7. How do I keep my stuff safe?
Generally, if you keep your valuables on you, they will be safe. You can't always avoid getting mugged but there are ways to stay as smart, savvy and safe as you can.
Ad. Article continues below.
8. Will I be OK if I travel alone?
Yes! Many travellers go overseas every year alone. It's a wonderfully liberating experience being able to choose your own adventure. If you're a female solo traveller, you may like to know how to do this safely:
Every solo female traveller should know these things before they leave
9. Do I need travel insurance?
Ad. Article continues below.
Yes, you always need travel insurance, even if it's a cruise in Australian waters. It is relatively low cost for the benefits it provides in terms of emergency assistance and peace of mind.
Never be confused by travel insurance again with 10 need-to-know facts
10. When should I buy my airline ticket? 
As soon as possible, however some experts say 53 days before a flight is the best time as airlines are trying to sell off the last available seats at a discounted rate. Ideally, you'll want to book when you can afford it and well before you leave so you can plan ahead.
Ad. Article continues below.
11. Where is Disneyland?
Disneyland USA is in Anaheim, California, around an hour's drive from Los Angeles. Disneyland in Japan is in Tokyo.
12. What airport is ORD?
Some airport codes make no sense, as you'll find out. This one is for Chicago O'Hare airport in the US state of Illinois.
13. What is a boutique hotel?
Ad. Article continues below.
The term boutique hotel is used to describe a small hotel which has between 10 and 100 rooms. Often each rom can have a different theme or decor, making it a unique experience.
14. Where is Yellowstone National Park?
America's Yellowstone National Park a huge national park atop a volcanic hot spot, and is situated in Wyoming, but also spreads into parts of Montana and Idaho.
We hope these answered a few questions for you! Happy travels.