Your FAQs about campervanning answered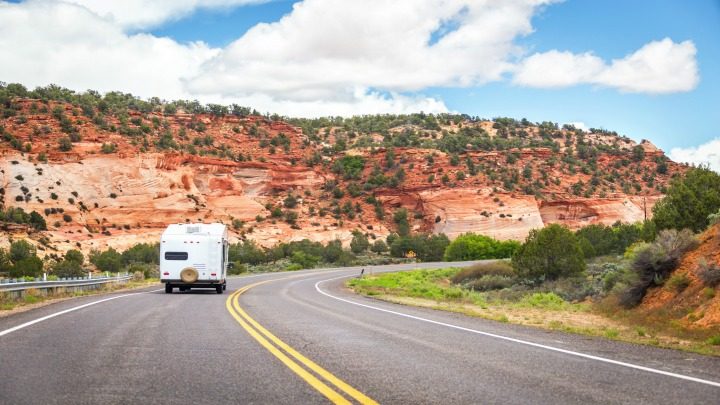 Campervanning is a great way to see Australia at your own pace and on your own terms. However, it also requires extensive planning and research. To help you get the wheels turning on your holiday plans, we've answered four of the most frequently asked questions about campervanning in Australia!
Q1: "Do I need a special licence to drive or rent a campervan?"
A: No. A valid car licence is all that is required to drive a campervan and there are no special requirements needed when driving even the larger campervans. Licences can be Australian or international, however they must be printed in English characters so it can be read.
Q2: "Are all campervans suitable for travel throughout rural and country Australia?"
A: No. Like everyday cars, campervans have different designs depending on their designed use. 2WD campervans for instance can only be driven on sealed bitumen roads and are ideal for trips through populated areas and on popular routes. 4WD campervans are designed to go off-road and are suitable for trips through Australia's more rugged terrain and long distance trips. If renting, talk to your rental provider about your plans so they can help pick the right vehicle for your needs.
Ad. Article continues below.
Q3: "Where can you camp with a campervan?"
A: Throughout Australia there are various types of areas where you can camp using your campervan, including commercial campgrounds and caravan parks designed for campervan makers, and some national parks.
Caravan parks, which provide a range of amenities, are generally priced between $20-$50 per night for your stay. These campsites are great as pit-stops on longer trips as well-equipped sites will usually provide electrical hook ups to help recharge your vehicle and some may even have laundry facilities so you can freshen up your clothes and bedding ready for the next leg of your journey.
Generally most national parks provide some option for camping with basic amenities such as toilet blocks and picnic areas provided, however they do not usually provide powered sites with electricity. It's best to research which national parks you are likely to visit on your travels and make note of their individual regulations and offerings to campers.
Importantly, Australian laws prohibit camping on the side of public roads near towns and cities. Country areas are generally more lenient however once again; research for individual areas is key.
Ad. Article continues below.
Q4. "What should I pack when campervanning?"
A: Items that should be packed for a campervanning holiday vary depending on your individual plans, however, a few key questions should be considered when deciding on what items make the list.
Firstly, research into the areas you visit will go a long way in helping to decide what you will need. For instance, is it going to be hot, or cold where you will be staying? Some parts of rural Australia can be searing hot in the day and freezing cold at night so it could be wise to pack options for both. You could also find out how long you plan to be on the road between pit-stops so you can plan how much food and water you will need to bring. Having a clear budget for your trip is also important, but emergency funds stored in a safe and secure place are essential for any emergencies.
Have you ever been campervanning? What are you tips for people trying it for the first time? Share your thoughts and experiences with us in the comments!