Visiting the three cities on the Danube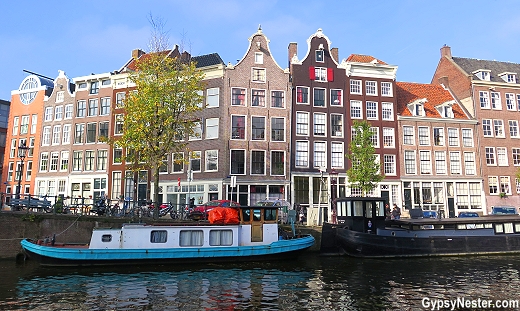 How I adored visiting Vienna, capital of Austria, Budapest, capital of Hungary and Bratislava, capital of Slovakia. Three wonderlands of history, architecture and atmosphere evolving for thousands of years and just waiting for me to visit in June 2016.
VIENNA, CAPITAL OF AUSTRIA
My travelling companion, Beverly, and I are not really guided tour kind of people and prefer to soak up the atmosphere, as they say, rather than listen to a tour guide. We were looking forward to taking coffee and cake at the famous Sperl coffee house; probably the most famous in all Vienna – Vienna is renowned for its coffee and cafe culture. The Sperl has been around for 100 years or so and was a favourite with the arty and bohemian crowd last century. The place to see and be seen! It has been sensitively restored and Bev and I loved that so much was of its time, including the threadbare upholstery, the decor and the bathroom fittings. We chose a banquette at the back, in a window and melted into the quiet charm, but noticed everything; the delicate tables at the side of every banquette or table to hold cruets and other dining necessities, the turn-of-the-century style furnishings and decorations were original, so "shabby chic" was the description. Some parts of the room weren't exactly plumb and square and we wondered if anyone used the billiard table these days.
I had coffee and strudel and Bev chose tea and cheesecake. We wrote postcards whilst we enjoyed our morning tea. Our friends, who had taken the guided tour, actually whizzed past our window, as the Sperl was on their tour itinerary!
Visited the Schonnbrunn Palace during the afternoon – a relic of the Hapsburg era and what a massive building this is. Took the price ticket to view 27 rooms and marvelled at the white walls and fittings, all elaborately decorated with gold. The effect was certainly regal and most attractive. Much of the furniture was authentic and I admired the acres of parquetry floor. Bev and I, lovers of trivia, were tickled to learn that one famous empress had lived there with 16 children and had hair so thick and long that it took eight hours to dry and six hours to style! Apparently she filled these hours reading poetry.
Ad. Article continues below.
The previous evening, we had driven from the town of Melk to – what else? A concert of Mozart and Strauss music. How very Viennese. A soprano and a tenor performed some duets with the 15 piece orchestra and I smiled to myself when Bev remarked. "I bet Ben would love to hear that soprano". My son-in-law Ben, a tenor, has spent 20 years singing professionally and constantly being upstaged by sopranos. I tactfully suggested that the tenor should be acknowledged too.
The concert was held in a small palace's ballroom; all marble staircases, gilding, ornate finishes, intricate parquetry and a stunning terrace overlooking Vienna where we took our champagne at interval. The orchestra played all our favourites and Bev and I were in heaven in a heavenly city.
BUDAPEST, CAPITAL OF HUNGARY
Our Danube cruise boat anchored in the city centre and we walked to a nearby market. Mostly fruit and vegetables, meat and fish – hundreds of stalls and a variety to suit any gourmet chef. We bought 500 grams of sweet and succulent strawberries for small money and ate as we wandered. Our walk to the market took us past many huge and imposing public buildings and gave us views to the opposite side of the river, where the buildings seemed even bigger and more important. It was hard to know where to look next. Thankfully we only had to remember that our cruise boat, the Select Explorer, was moored opposite the education building, so we memorised that one.
Apparently wages are very low in Hungary compared with other EU countries, so labour is plentiful and unemployment is below five per cent. International corporations and hotel chains are encouraged to take on lovely, large old buildings and restore them for their own purpose using the plentiful, affordable workforce. Win-win for the residents, visitors and historic buildings in this most beautiful of beautiful cities.
Ad. Article continues below.
Talking about most beautiful cities, I did take the tour of Budapest by night and was blown away by Budapest under lights. All the bridges and streets had rows of street lights in sets of three. It seemed that all the buildings were floodlit. Reflections in the Danube were exquisite. To add to the loveliness, we took in a champagne organ recital in a chapel which was part of a complex built with paper mache for the World Fair held there in the nineteenth century. The paper mache structures reflected the traditional architecture of Hungary. When it came time to demolish, the city decided to rebuild the beautiful palaces, turrets etc using regular building materials. The result is breathtaking.
Enjoyed my last day in Budapest with my friend Keith – Bev went for an excursion to a horse farm. Keith and I strolled around the older part of Budapest, peeping into churches, exploring alleyways and passages, arcades, tunnels and archways. We came across what would have to be the narrowest shopfront in the world, only about one metre wide – half display window and half door. Inside was a boot repair business with residence upstairs and run by a very large and portly bootmaker! Next stop was morning tea.
Keith had plenty of florets (Hungarian currency) and paid for coffee – 1000 florets a cup! We were hopelessly lost in the narrow, winding streets so took a taxi back to the Select Explorer. The Danube was rising and our taxi driver was furious, blaming the Germans for releasing water. "Those bloody Germans, they do it all the time".
I echo the taxi driver. "Budapest, bloody beautiful".
BRATISLAVA
Ad. Article continues below.
This lovely city had an old town within a more recent town, just a short walk from our mooring – delightful winding cobblestoned streets and squares and all traffic-free. There were churches, statues and monuments at every turn plus a plethora of tourist shops. Lovely as it was, it was too hard for Bev and I to enjoy the atmosphere and details – the tourist industry had taken over completely. We decided to pop into a string quintet concert. The group was called the Aphrodite Strings.  he girls were all young, beautiful, tall and blonde. Dressed in long filmy white performance gowns; they really did reflect their name – Aphrodite. Their music was sometimes delicate, sometimes dramatic and very entertaining and included their own arrangements and compositions. We noticed their CDs selling like hot cakes. No champagne was served!
Bratislava, a Slovakian jewel on the Danube. No doubt Bratislavians are thrilled to be such a popular destination, but may need to establish some limits here and there to recover their atmosphere.
Which city was my fave? You've guessed it: Budapest, the loveliest of the lovelies.
Tell us, have you ever visited the cities on the Danube?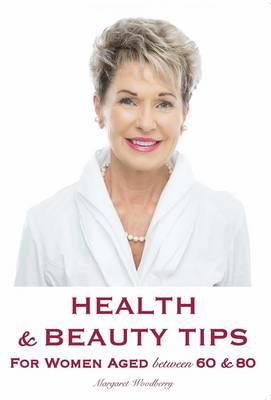 Ad. Article continues below.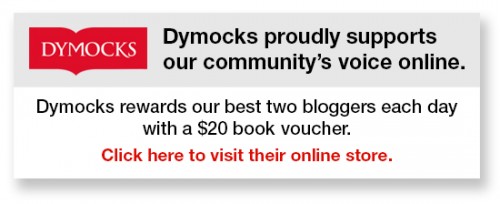 To write for Starts at 60 and potentially win a $20 voucher, send your articles to our Community Editor here.