Three groovy, crafty Christmassy table decorations you can whip up inexpensively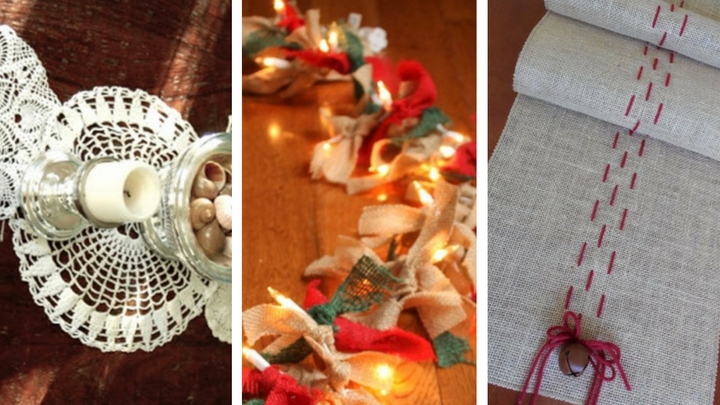 I love to decorate my home with memories and knick nacks at Christmas time. And the place I am always looking to do something different is the table. So today I've featured three of my favourite ideas for the dining table in the weeks leading up to Christmas that won't cost much, nor will it look "store bought" and overly manufactured. In fact, people might just be impressed how beautifully personal your home looks.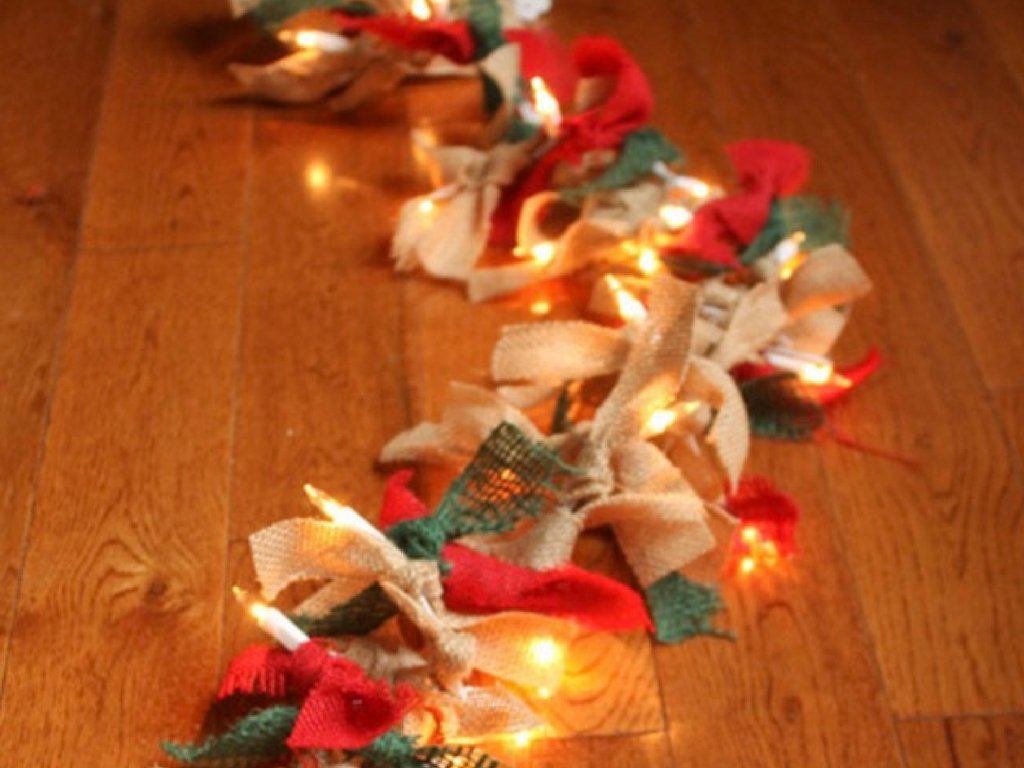 Lighted Burlap table runner
Ad. Article continues below.
Forget a table runner this year – this lighted garland is just the touch you need to have a memorable Christmas dinner.
What you need:
Burlap ribbon in three colours
Mini fairy lights
Scissors
Instructions:
Cut the burlap into 5cm pieces, then cut again down the middle for a thinner strip.
Start tying those burlap strips around the wire, alternating colours
Place on the table!
Ad. Article continues below.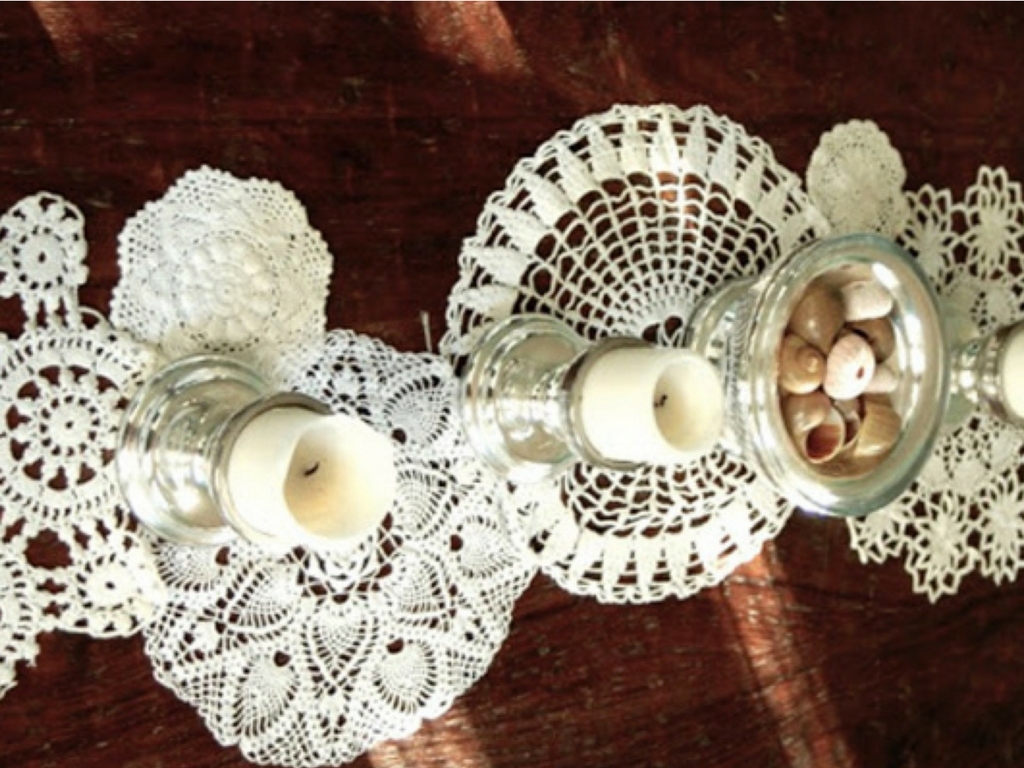 Doily Table Runner
This doily table runner will be a talking point yet your guests won't know just how easy it was to make!
Ad. Article continues below.
What you need:
doilies of all sizes
string or thread
Instructions:
Lay out your largest doilies first
Fill in with smaller doilies.
Overlap the edges of the big and small doilies so that the small ones aren't always on top.
Attach the doilies together using string or thread and double knotting – this will be easy to just cut off if you want to use your doilies again for something else.
Ad. Article continues below.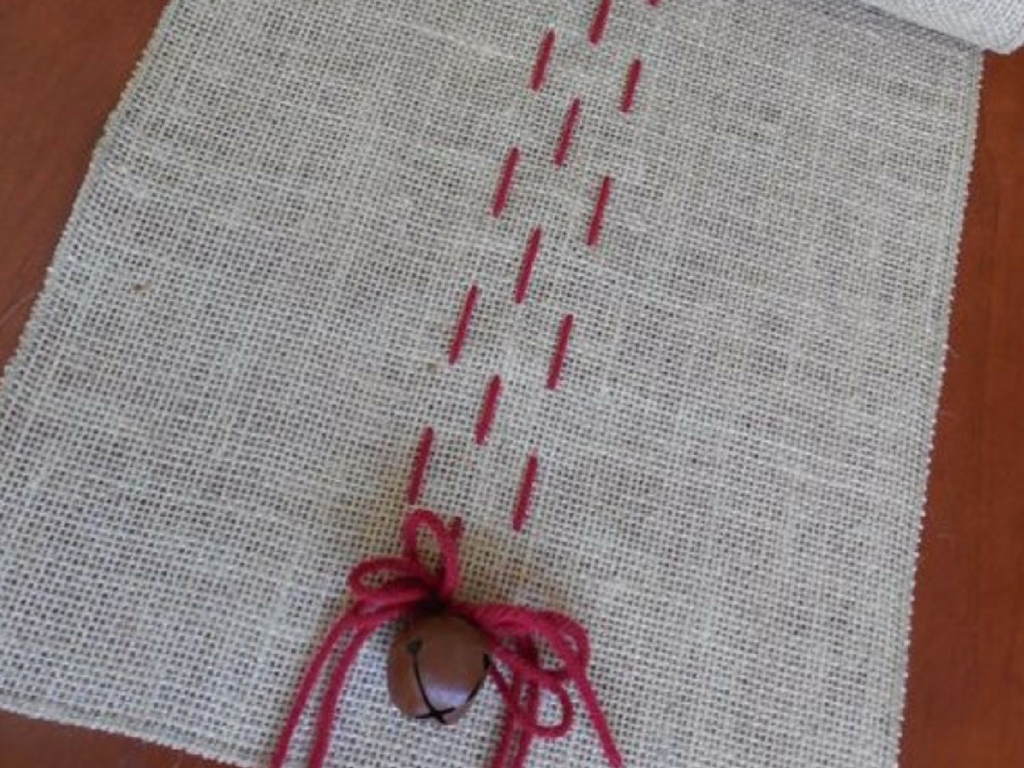 Burlap with wool stitching
Ad. Article continues below.
What you need:
Appropriate length burlap or hessian
Scissors, sewing machine and thread
Red coloured wool
Bells for decoration
Instructions:
Cut your burlap to the right length
Iron and hem with invisible thread.
Using a large darning needle and wool, stitch the decorative red thread the length in three rows being careful to match the stitch length.
Finish the ends with a decorative bell
Tie off ends with a pretty bow.
Show us what you're doing on your table!