The Duchess of Cambridge breaks 115-year St Patrick's Day royal tradition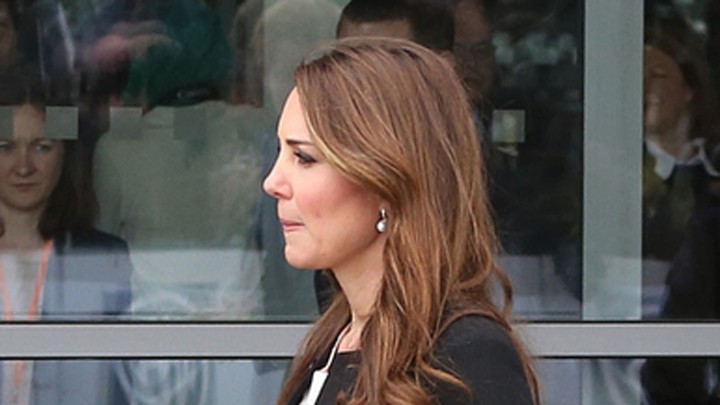 It's been a royal tradition for 115 years however it will now be broken after the Duchess of Cambridge has decided to pull out of the event to spend time with her children.
The presentation of shamrocks to the Irish Guards is a long-standing event in the calendar, to mark St Patrick's Day.
Members of the public have shown their upset at Duchess Kate's decision to return home – they'd be expecting her to fulfil her duties as she has for the past four years.
'I feel disappointed – if the Royals start breaking with good traditions then I'm not sure what they're there for', said one royal watcher.
Prior to the Duchess presenting the iconic Irish symbols, Princess Anne had the duty, however now Prince William will take over from his wife.
Ad. Article continues below.
In the last few weeks the royal couple have been accused of only being part time royals, however some were more forgiving and said it was nice to see them break the mould and value family time.
Handing the clover to the Hounslow-based Infantry Battalion has been carried out on St Patrick's Day by female members of the royal family since 1901.
A source told the Daily Mail's Ephraim Hardcastle column: 'It appears that Kate, in London for Commonwealth Day, was keen to get back to Norfolk and her children.
A Kensington Palace spokesman said: 'The Duchess has very much enjoyed the occasions when she has been able to attend, but the Duke is the Colonel of the Regiment and is looking forward to presenting the Irish Guards with their Shamrock.
'The Duchess looks forward to marking St Patrick's Day with the Irish Guards many times in the future'.
Tell us, do you think it's right that Kate misses the tradition? Or is it understandable?