Sly Stallone's look buffer than ever as he goes on outings with friends and daughters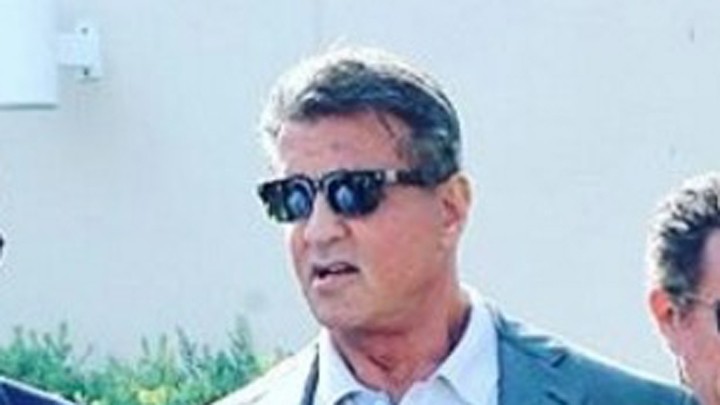 Here's something a bit brighter to get you through your day: Sylvester Stallone was spotted looking very suave in LA this week. Dressed in a grey suit, the 69-year-old could pass for 40.
The actor was with a group of friends, and on an Instagram post, the actor captioned it "Just a casual Saturday afternoon" no doubt poking fun at their very dressed-up look.
Actually, it was just a casual afternoon and the star was simply going to lunch with his buddies. But we couldn't help but notice his toned physique!
We're only human of course.
Last month Sly narrowly missed out on the Best Supporting Actor Oscar for his role in Creed. Instead, the statue went to Mark Rylance for Bridge of Spies.
Ad. Article continues below.
Stallone was a good sport however and congratulated the actor on his win via Instagram. 'Congratulations on your award. ..could not go to a more consummate actor and gentlemen. It was a privilege. Keep punching, Mark!'
This week, aside from going out with the boys dressed to the nines, the actor serenaded his young daughters in the car and captured it for his fans.
In the car with daughters Sistine and Scarlet, the 69-year-old sang along to Benny Mardones' "Into the Night". You can watch below.
Tell us, do you love Sly? Which are your favourite movies he's starred in?
Ad. Article continues below.
A photo posted by Sly Stallone (@officialslystallone) on