Reuse your egg cartons with these 6 simple tips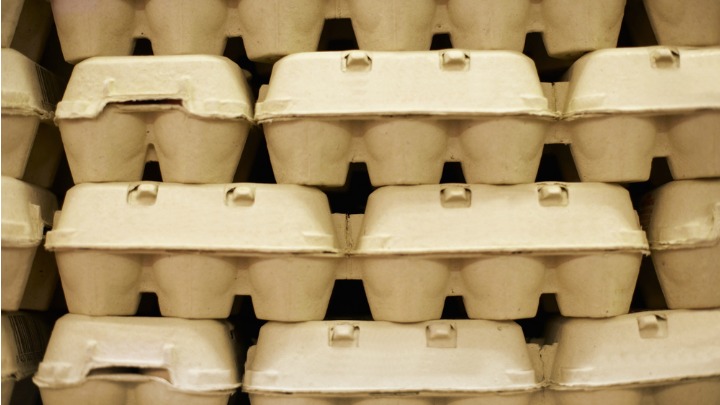 We're a population that loves our eggs. As part of a recipe, for baking or just on their own – eggs have become a staple part of our days, and have also been included in our 'buy regularly' section of our grocery list. However, this means that there is also an ever growing pile of egg cartons in our recycling bin. Here's a list of a few ways to reuse them and give them a second life before they're even recycled:
1. Bird feeders: If you love to watch birds from your window, it's easy and fast to set up an egg carton bird feeder. All you need is the carton, some seed and some string. Cut the carton, fill it with seed and then hang it from your favourite tree.
2. Growing seedlings: Egg cartons are the perfect size for growing seedlings. Put some damp cotton balls or seedling starter mix in the bottom of each section of the "bumpy" side and place a few seeds in each one, keep the cotton wool moist and it won't be long till those little seeds start to shoot.
3. Notice boards: Using the bumpy side of the carton only. Join two or three together side by side. Put two small holes in the edge of the top one and thread some string through so you can hang it up. Using simple push pins or thumb tacks you will be able to place any notes, reminders or photos up on the board. So simple yet so effective!
4. Paint palettes: Instead of going out and spending money on a proper paint pallette from an art supply store, use your old egg cartons as a viable replacement instead. Each of the sections can hold a separate colour.
Ad. Article continues below.
5. Storage for breakable items: Egg cartons are the perfect containers for storing small items of glass and porcelain that tend to get broken.
6. Organisers: Egg cartons are very handy in the home and office for organising paper clips, staples, tacks and other small stationary type items, or if you have a workbench, to organise nuts, bolts and small screws.
Have you used any of these, or any others you can add?