Men's guide to rebuilding romance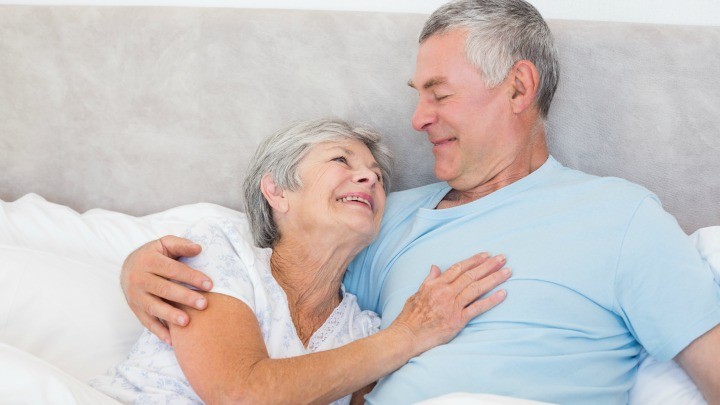 Alright, fellas, it's time to get a bit mushy. When was the last time that you did something romantic for your partner? If you are honest with yourself, and discount when you did the dishes or folded the laundry because that's just sharing the household tasks, the answer might surprise and embarrass you.
Romance is needed in all committed relationships and even if it's not brought up, it never could hurt to help spark a few things. After you have been married for awhile, bought the house, had the kids, and survived the kids growing up, you could start to take each other for granted unintentionally.
So here are some ideas to help rekindle the romantic in you.
Talk
This one sounds a bit simple, but you would be surprised how often it is something that is forgotten. How many times have you walked into the room and your partner has said "How are you?" and you immediately fired back "Fine". This sort of talk was something that probably irritated you when your teenagers did it, but now you are doing to your partner. Make time to sit down and have a chat and tell them things that you are thinking. You don't have to write poetry; you just have to talk honestly.
Ad. Article continues below.
Make time to be together
Continuing from the one above, this one is making time to be together. A morning coffee, a late lunch together, or even taking a walk. While you are doing those things, you can reconnect and share thoughts and stories that you might not have shared through the week's activities.
Go to bed together
Sorry, guys, not like that. So often people take their technology or books to bed when this is the perfect time to spend some quality time with your partner. You can take this time to talk, have a cuddle or just fall asleep together. Might sound a bit boring, but if you give it a try, it will soon become the best part of your day.
Get Out!
Ad. Article continues below.
It might be time for some quality time away. Take a weekend trip, or a full holiday if you can afford, to just reconnect with each other. If both of those options sound too expensive than head out to hear some live music at an RSL, Surf Club, or local watering hole and enjoy a date together. A place you can talk, dance and have a cheeky after schooner it'll do your relationship the world of good.
While these tips might sound "common sense" sometimes you might need to hear it to know that you haven't been doing it. It's important to never let your partner feel like you take them for granted, or to let them know you feel you are. Get out, have fun, and fall in love all over again.
What is a romantic thing you wish your partner did you for? What romantic thing have you recently done for your partner?